I Am Wife Material But It Comes With A Lot Of Suffering – Blessing CEO
There are certain situations whereby people assume that being a wife material means that a woman must be ready to succumb to disrespect in the name of being submissive.
However, a woman does not have to tolerate suffering or be over-dependent on her husband to be called a wife material.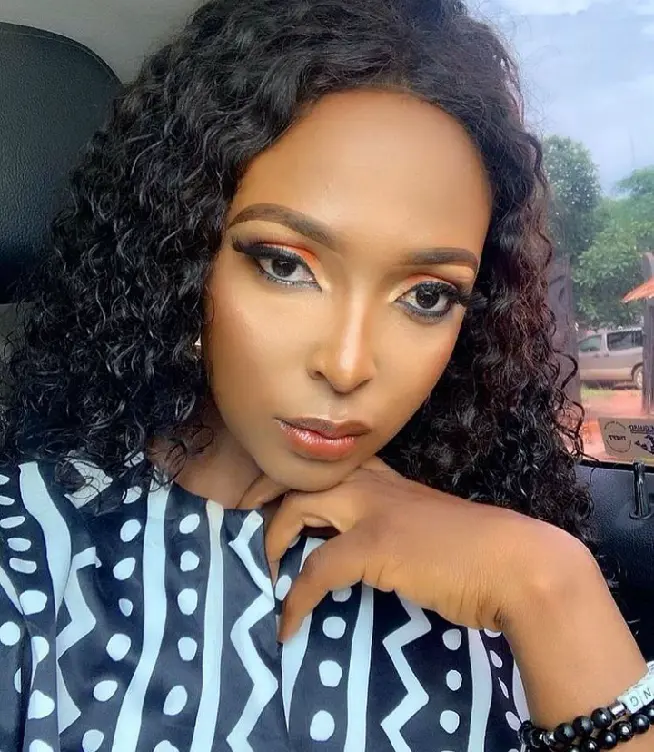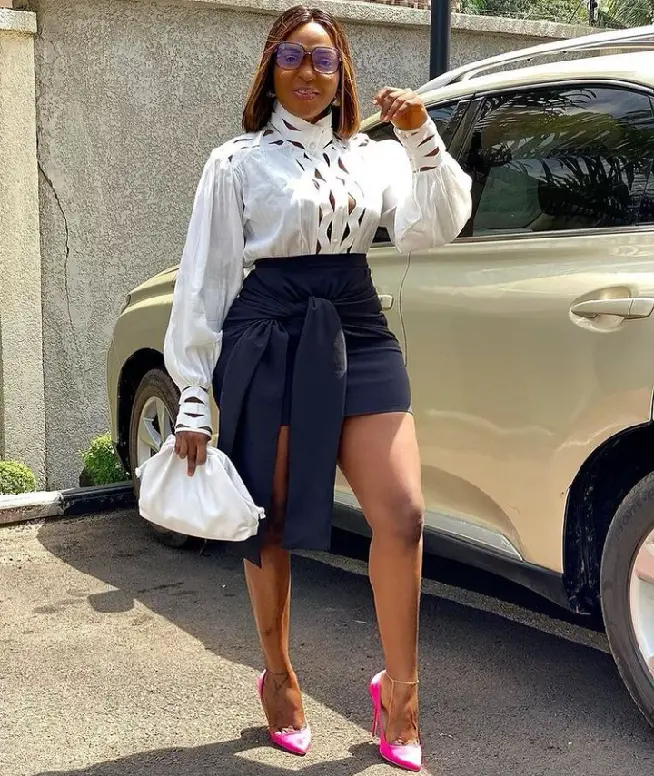 Relationship therapist, Blessing CEO has posted a picture of herself cooking with firewoods as done in the ancient days. She then wrote in the caption that she is a wife material but it involves a lot of suffering.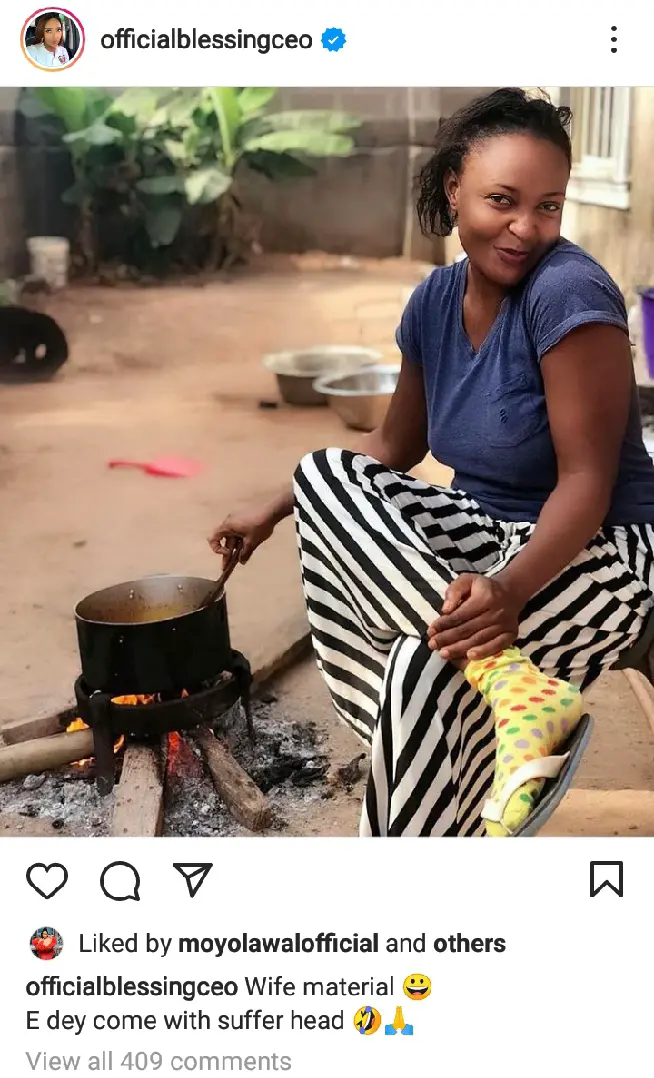 Many would argue that the statement that Blessing CEO made shows that she is trying to depict that many women are suffering just because they want to impress their husbands by being wife materials.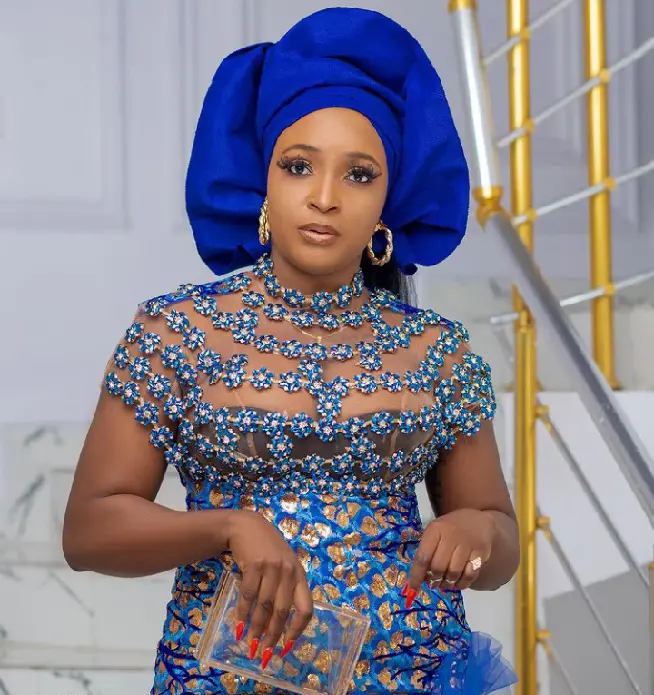 However, these women need to be enlightened to understand that they can increase their value by becoming independent. A man who knows that his wife can cater for herself would treat her with more respect.