How El-Rufai Begged Nigerians Not To Vote For PDP and Revealed He Will Anoint A Candidate In 2023
According to a report by Vanguard, Governor Nasir El-Rufai of Kaduna State has begged the people of Kaduna state not to vote for the PDP in 2023 so as not to drag Nigeria to the problems of yesterday. He said the people should rally around and vote for the person he would anoint as the state Governor in 2023, insisting that now is the right time for Kaduna people to trust him and what he would choose for the state.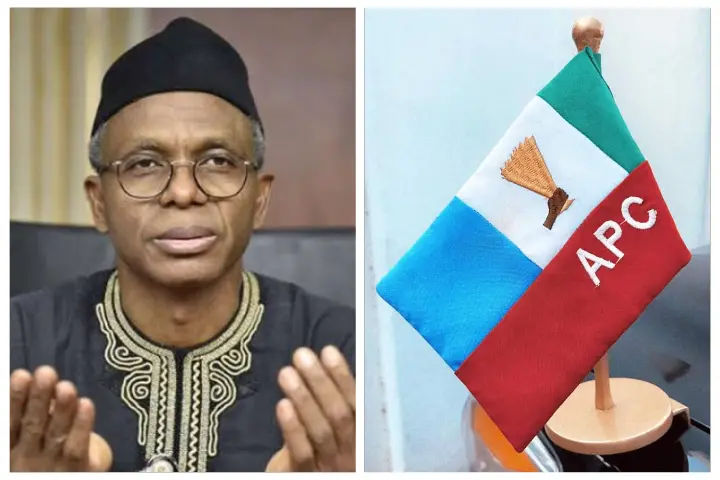 The governor has informed Nigerians not to vote for the Peoples Democratic Party (PDP), the biggest opposition party in Nigeria. He made his point based on the antecedents of the party in Kaduna State before he became the governor of the state. Although, El-Rufai has done credibly well in Kaduna State by providing state-of-the-art infrastructure facilities for the people and bringing about a change in the Internal Generated Revenue (IGR) of Kaduna State from the last 10 among States in Nigeria to the first 10.
It is worth noting that no government has the right to force any candidate on the people. Although this political process of anointing a candidate has worked in some states in Nigeria, but for Kaduna State, it might fail. Kaduna State has a history of voting for the best among candidates presented to them by political parties in the State. So it is apparent that either the governor anoints a candidate or not, the people will surely vote for their choices.
Going by comparison of government activities during the PDP-led government in Kaduna and that of APC, the difference are numerous. The present government of APC has changed Kaduna and its environment. But the rate of insecurity in the State has increased and grown exponentially. It is envisaged that the government will tackle the incessant attack by bandits on motorists along Abuja-Kaduna road and curb the menace in the Birnin Gwari axis of the State.