We Can't Separate Them: 'Stubborn' Couple In Huge Trouble After Getting Stuck During [email protected] In The River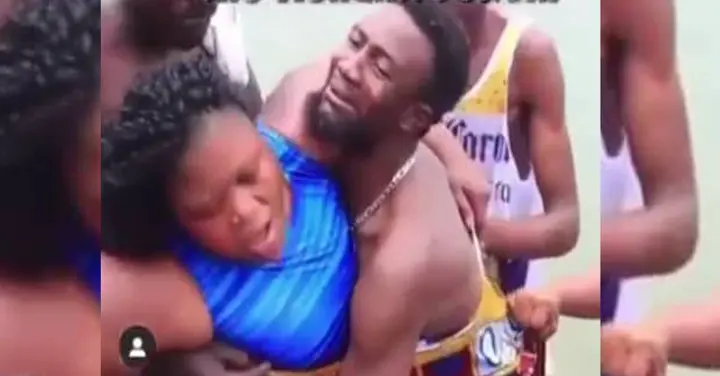 Colleagues with them at the scene were helpless and could not do anything to save the situation. A cloth had been used to cover their waist and the man, in particular, was seriously shouting for help. From their faces were pains, grief, and cries, the man was speaking in the Akan language and indicated that he was helpless and needed the mercy of God to save himself and the lady from the situation.
For those who gathered, there was nothing they could have done to separate them from the incident. This is the sad incident that has happened to a couple who decided to cool off from their busy schedules in an excursion at the Bosomtwe Lake in the Ashanti Region of Ghana. As they were having fun in the river, they decided to make love and in the process got stuck. All efforts to get them separated proved futile, their friends came to help but could also not separate them.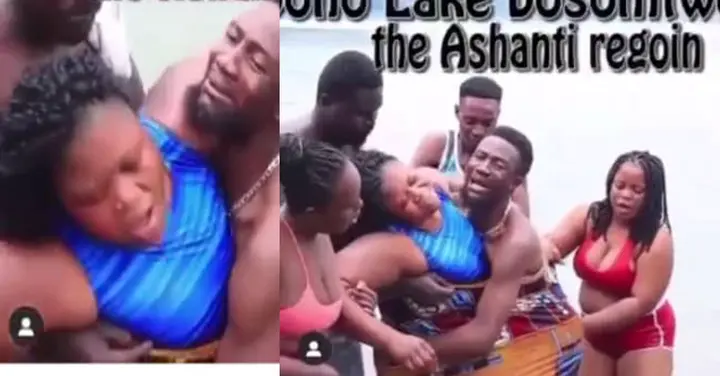 It took the intervention of the traditional authorities to appease the river Gods for forgiveness. They poured libation obviously to beg the gods for the couple to be separated peacefully. Maybe the Gods wanted to punish them more, they were later sent to the hospital where they went through series of treatments.
It is very rare for couples to get stuck during lovemaking, however, there have been a few reports of the incident happening to some persons. Many have indicated that Juju plays important role in such instances. This is due to the fact that some persons leave their matrimonial homes and decide to play around with other people. Couples who want to prove a point sometimes go for juju to help them arrest their partners who have made it a point to cheating on them red-handed. When they finally confess or are caught, they are separated peacefully.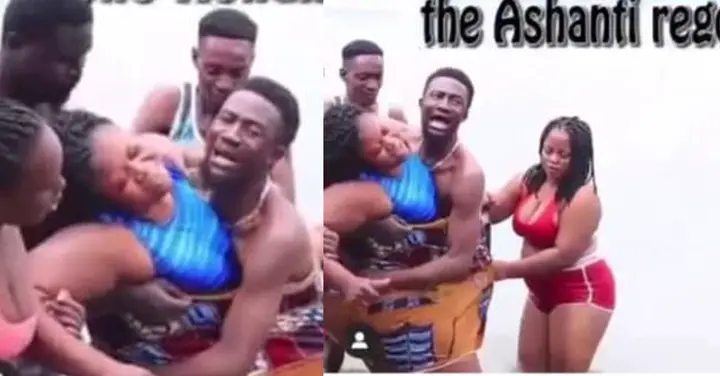 The ordeal of this couple is another example of the situation, unfortunately, it happened in Ghana and many are awed about their action. We cannot tell if any of them is married and was cheating on the husband or wife. We are hoping that in the few days to come, more information about the couple who refused to be separated during lovemaking in the lake will be revealed.