This is Occultic, Reactions As Photos From The Induction Of 100-Level Theatre Arts Students Surface Online
During the early hours of the day, while I was surfing through social media platforms, I came across some photos from the induction ceremony of 100-level theater arts students at Rivers State University. In those photos, the students were seen wearing all white and red attire, portraying a perfect picture of a typical herbalist, or "juju man," as they are commonly referred to.
See the photos below: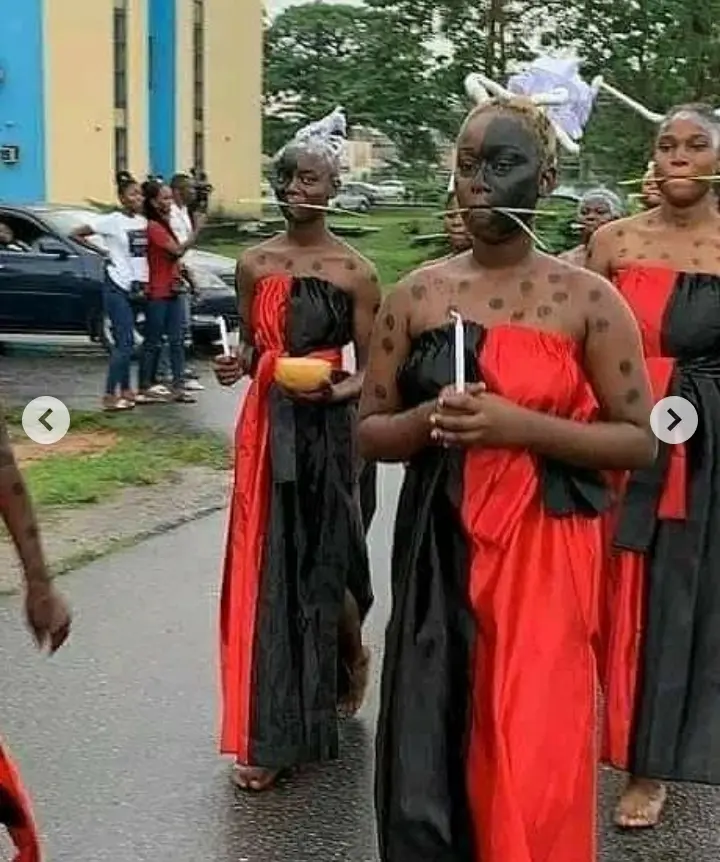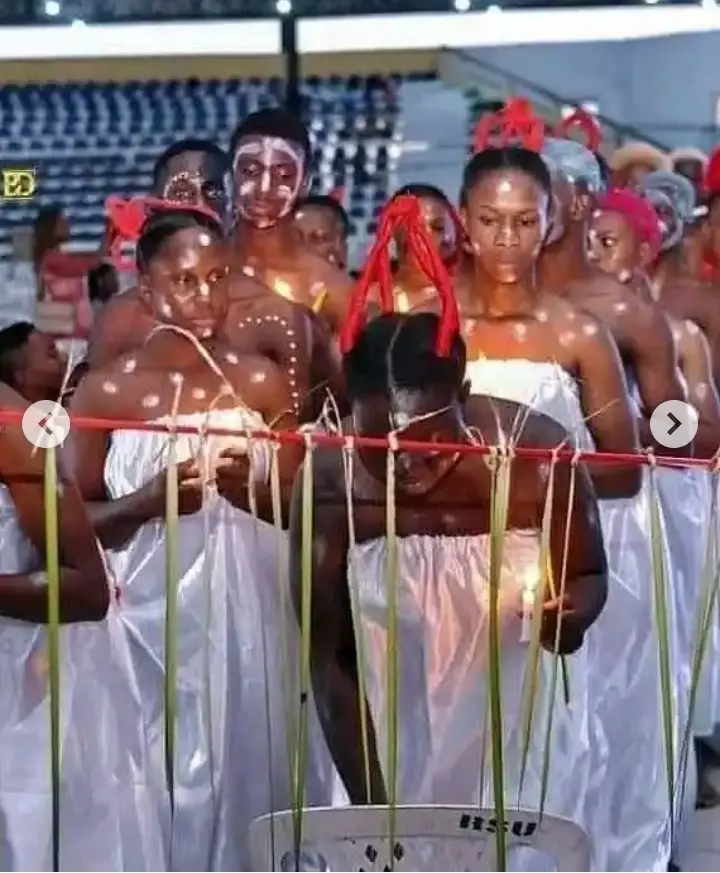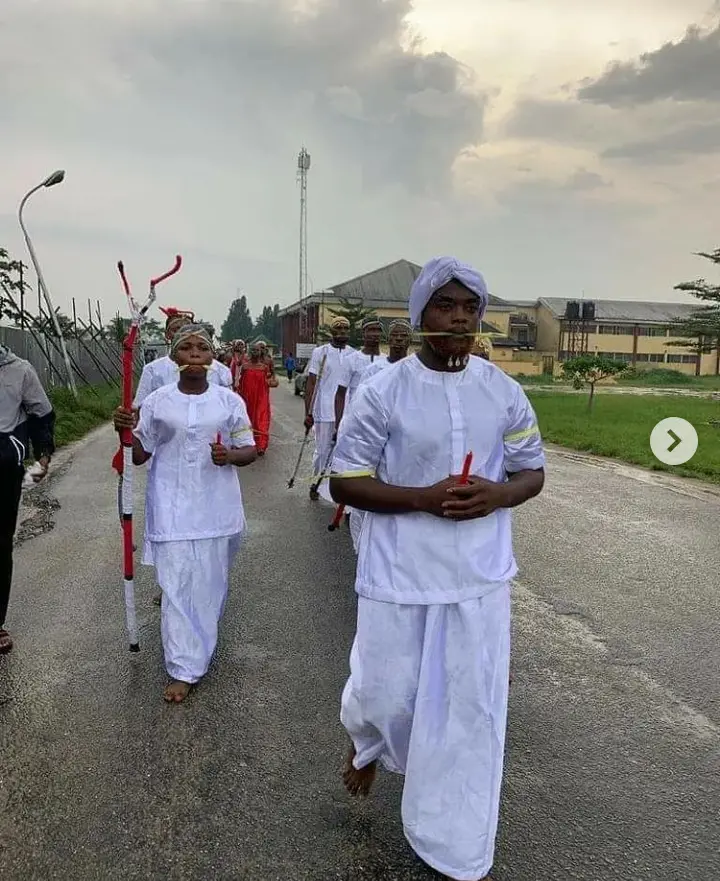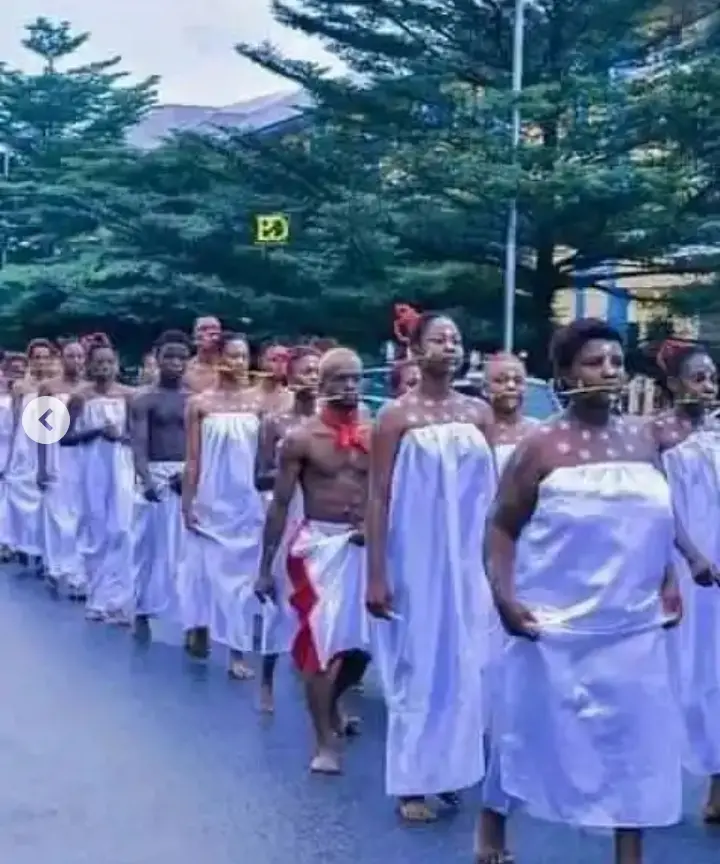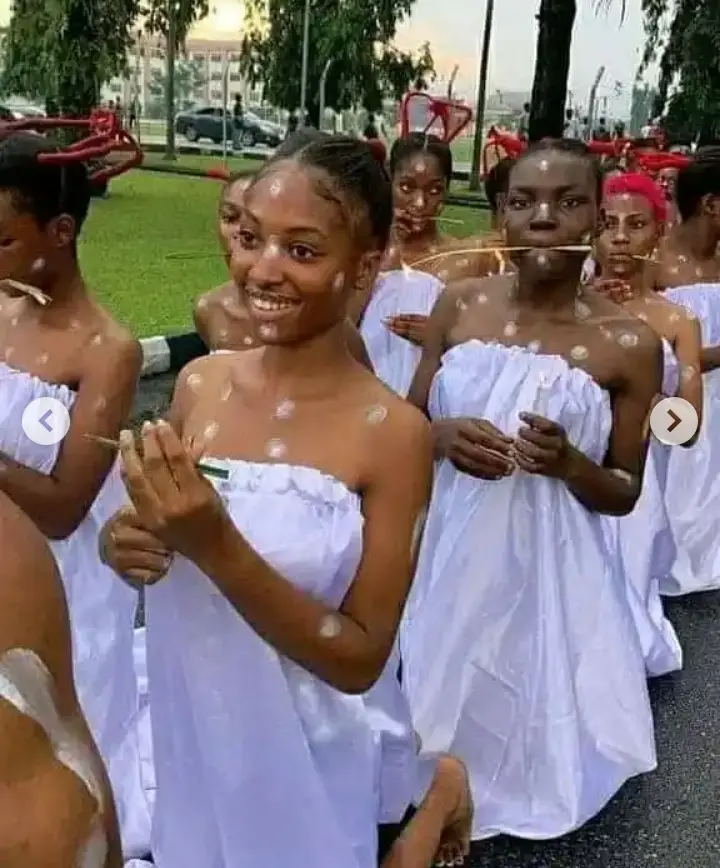 As you can see from the above pictures, they were having a procession with candle lights and a palm fronds glued to their mouths, as if they were performing a ritual, which is exactly how it's been done in Nollywood. This set the social media abuzz as many who came across the post were quick to express their reactions from different perspectives. Check out some screenshots of different reactions below.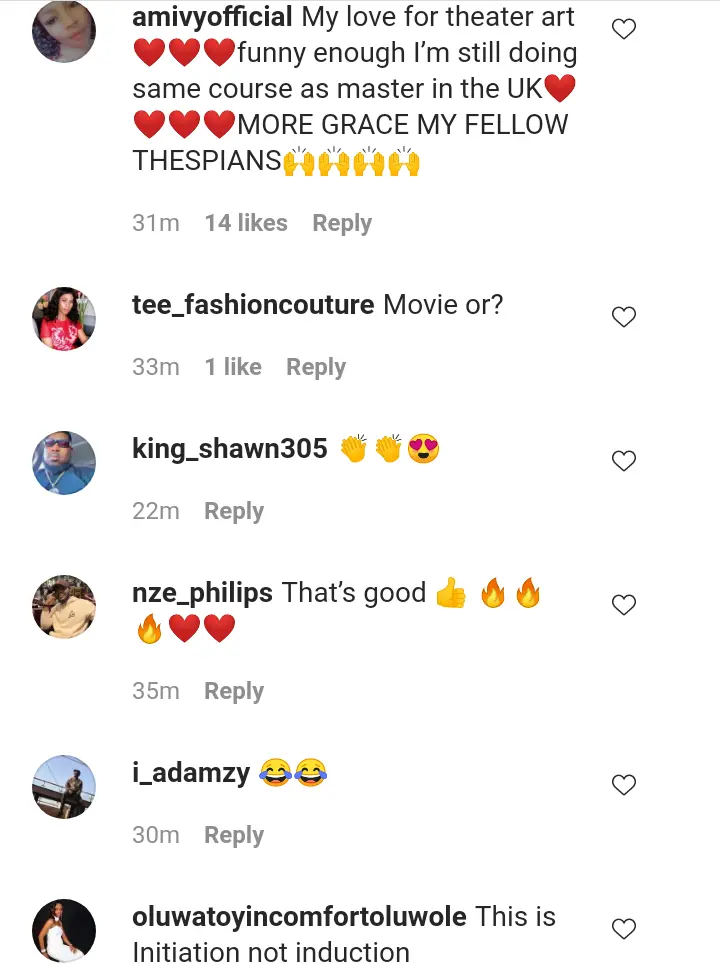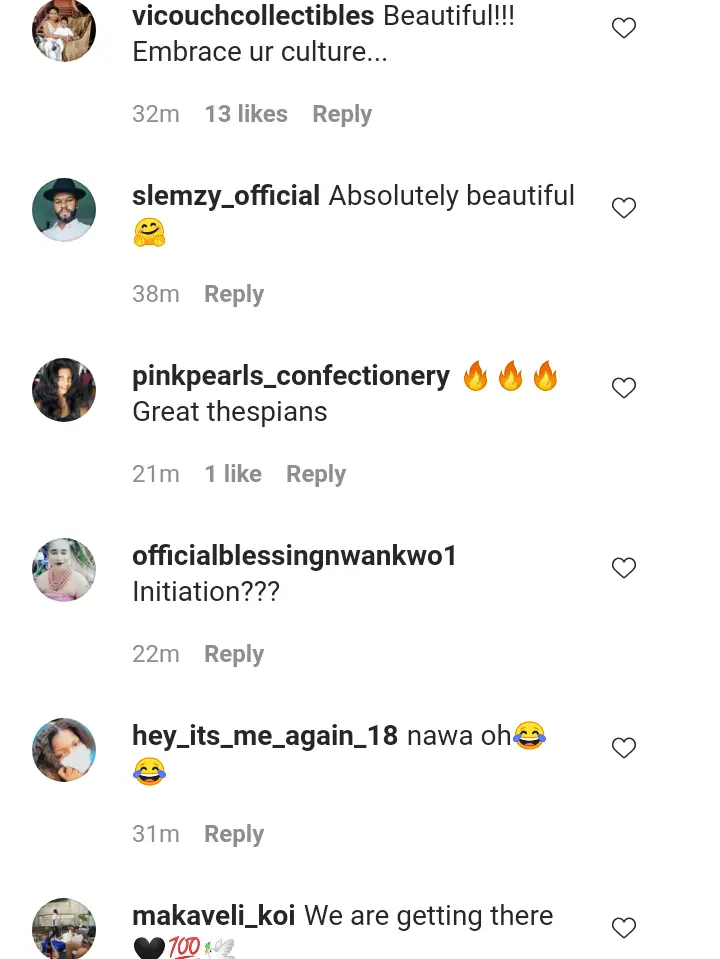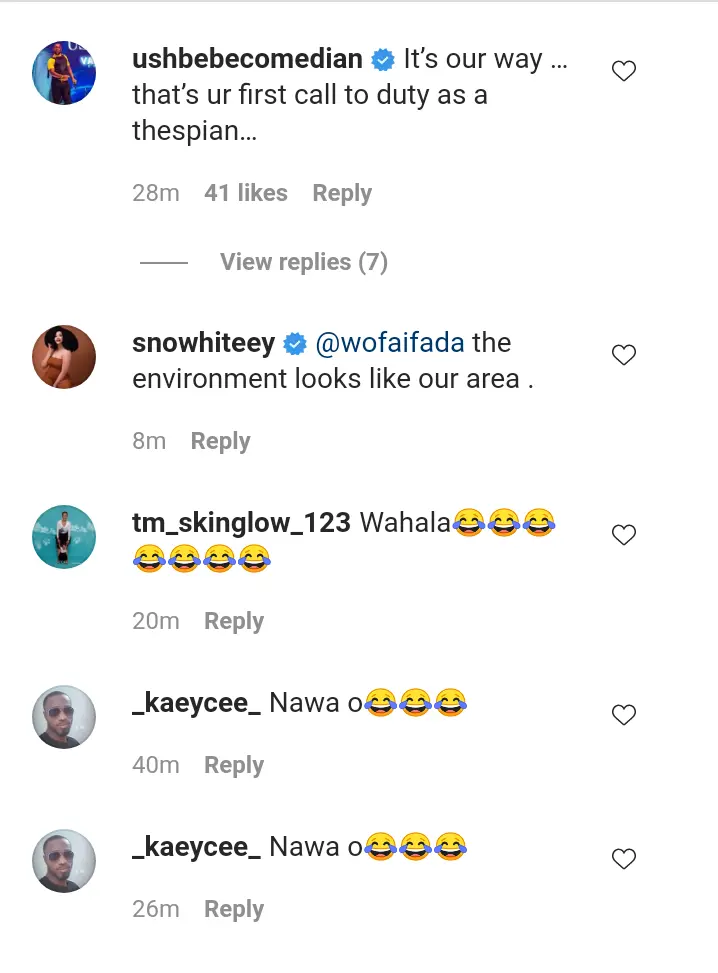 You can share your thoughts by joining the conversation in the comment section below.