Watch: It's Up To SA To Demand A New Leader If I Have Not Perform Well- Ramaphosa Say On Live TV (Video) #NoToZimWorkPermits
Watch: It's Up To SA To Demand A New Leader If I Have Not Perform Well- Ramaphosa Say On Live TV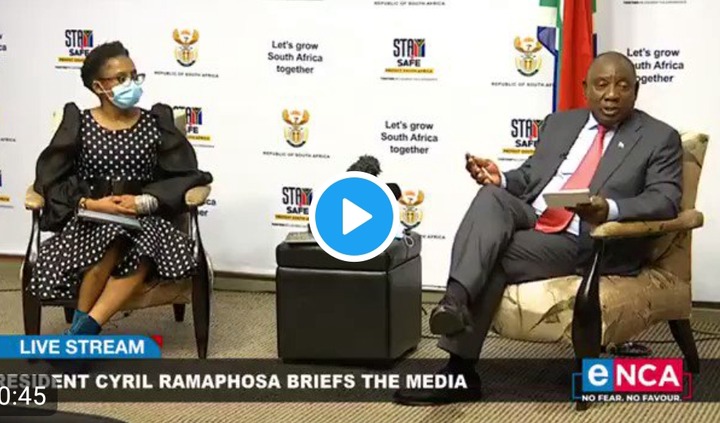 The President Of South Africa, his Excellency Ramaphosa has Allegedly made a Bombshell statements during a live Interview with enca, President' Ramaphosa made it clear while Speaking that every leader is put to test during Elections and if he or other leaders has not perform their duty as suppose it is now Left to the party or south Africans to say they need a new leader who can make things right, if the acting leader is not doing what she or he supposed to have done.
President Ramaphosa further added that, the case of change of leaders implies Even to animal kingdom, if the animals that is controlling in the jungle is not doing right others animals will revolt against it, Demanding for a Change.
Analysing Ramaphosa statement, it seems that he is not afraid to Step Down as President if south Africans thinks, he is not performing well as the president of south Africa, there is room for Change.
Watch Video Below:
What can you say to this?