Enough Is Enough, We Say No To Zimbabwean Given Work Permit In South Africa- Mzansi Laments #NoToZimWorkPermits

Enough Is Enough, We Say No To Zimbabwean Given Work Permit In South Africa- Mzansi Laments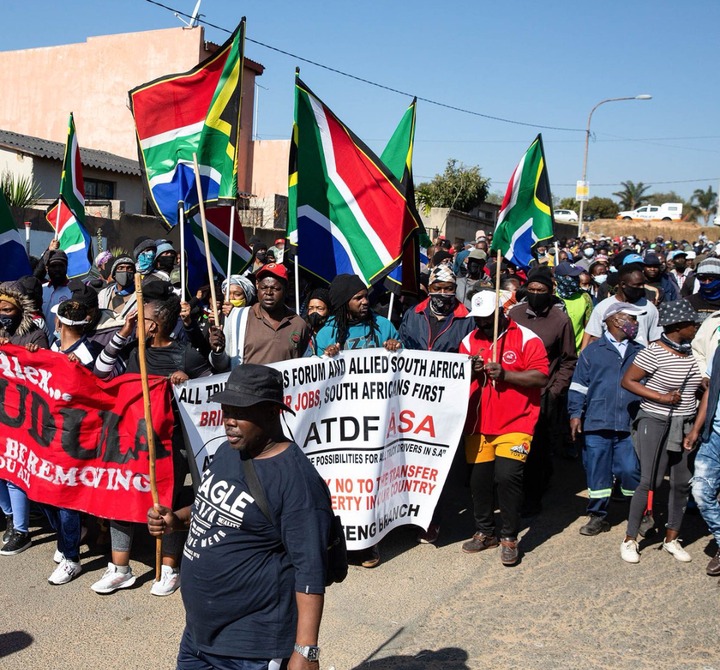 More than hundreds of south Africans has Kick against the move of granting Foreigners Zimbabweans working permit in south Africa, the hashtag campaign "We So No To Zim Permit" is currently making rounds on the social media Now, as south Africa thought it irrational to Grant work permit to foreigners from Zimbabwe.
south Africans who protects online, kicking against Zimbabwean work permit stated and Expressed their displeasure as below;
@mr Xenophobic masses said they have a problem with illegal immigrants but are busy saying no to legalizing immigrants. Their problem is not that Africans are undocumented but they simply hate Africans. Not giving permits will result in untraceable immigrants #NoToZimWorkPermits https://t.co/lXPdxNIySA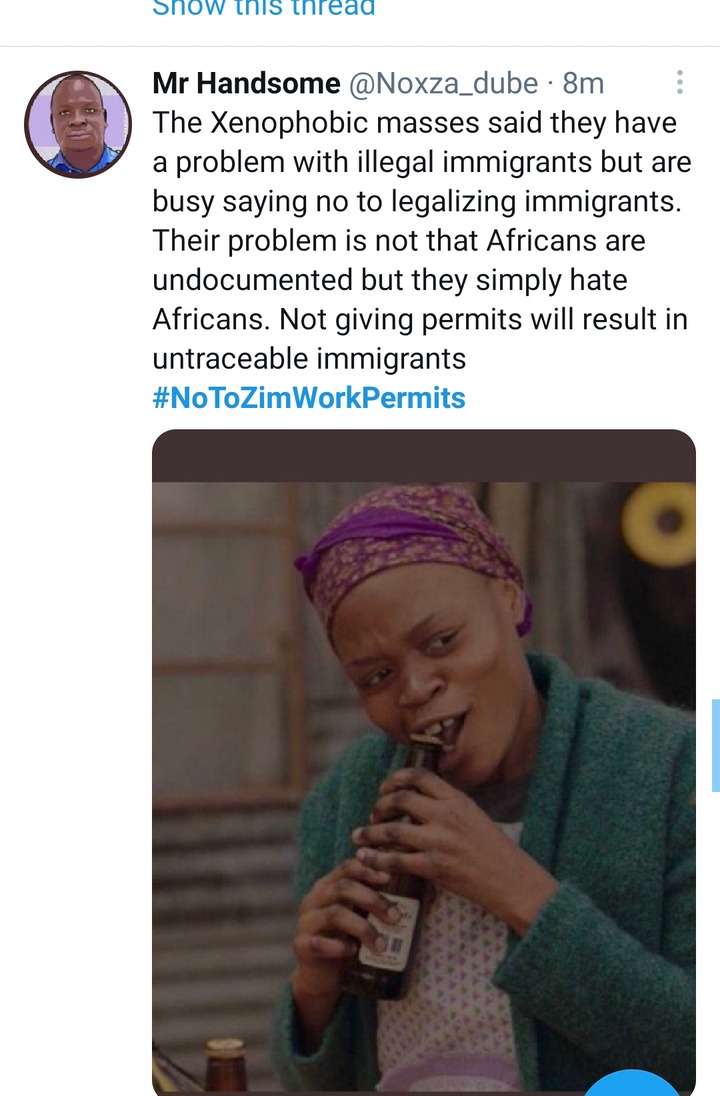 @Galela
#NoToZimWorkPermits
#SAsaysNotoZimPermits
SA is not the nanny of Zimbabweans. We are tired of nursing their problems when we have ours.
These permits are NOT RENEWABLE and holders are NOT ENTITLED to Permanent Residence permits. Why is that difficult for Zimbos to understand? https://t.co/7ddg0NJjeV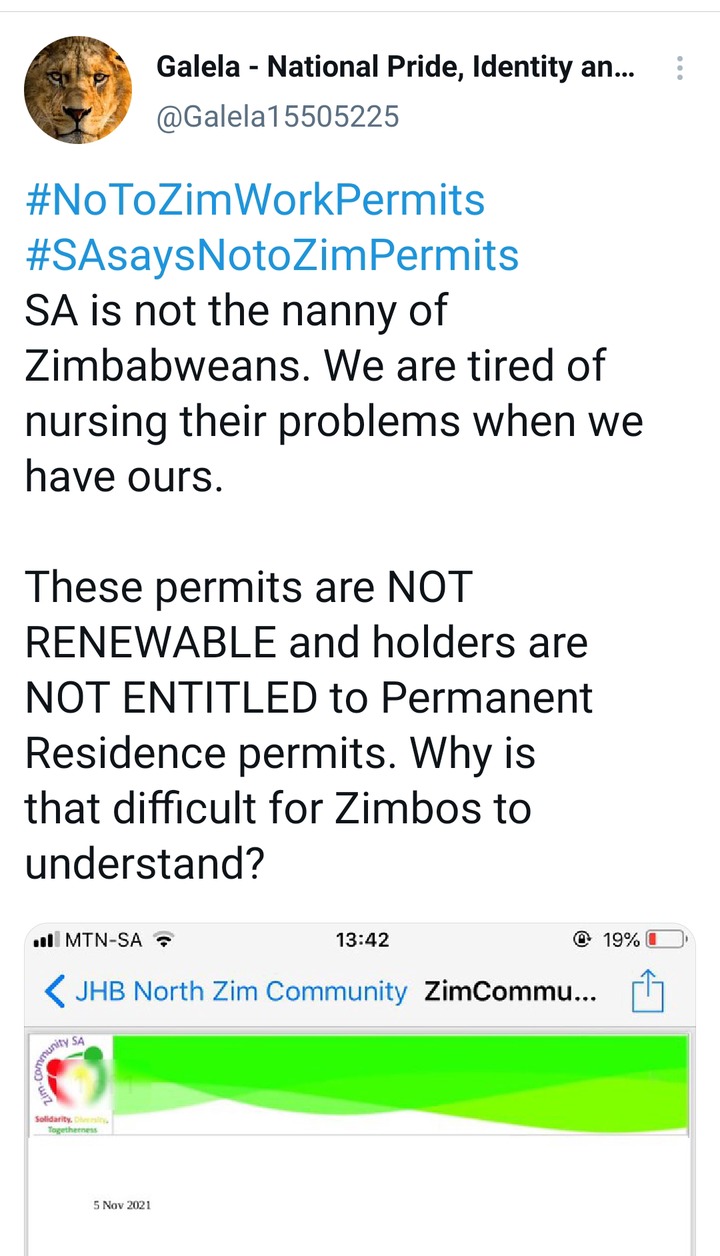 It now Cristal Clear that south Africans don't want Zimbabwean most especially Illegally ones in south Africa due to reason best know to them.