2 Key Statements Awolowo Made When He Was Accused Of Working Against Igbos During/After The War
The Nigeria/Biafra civil war started in the year 1967 and ended in the year 1970. During the period of the civil war, the country lost a lot of things. People who witnessed the civil war will never pray for such to happen again in Nigeria.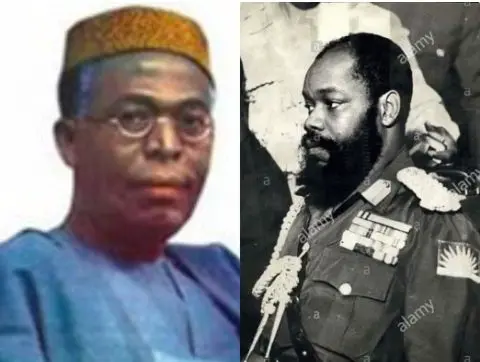 Based on that note, the former premier of the defunct Western region, Chief Obafemi Awolowo was accused of working against the Igbos during and after the civil war. He was said to be the brain behind the 20 pound policy and starvation as a weapon.
When he was asked questions as it regards to these accusations that were leveled against him, Awolowo made two key statements.
First, he made it clear that the Igbos are friendly to him and towards him.
Obafemi Awolowo said. "As long as I know, the Igbo masses are friendly to me, towards me. In fact whenever I visit Igbo land, either Anambra or Imo, the Igbo people receive me warmly….. But there are some elements in Igbo land who are lying against me. Ojukwu is one of them……."
By making this statement, Chief Obafemi Awolowo is trying to state it clearly that he doesn't have any problem with the Igbos even after the war, making it clear also that the Igbos love him aswell. Apart from few people who are lying against him.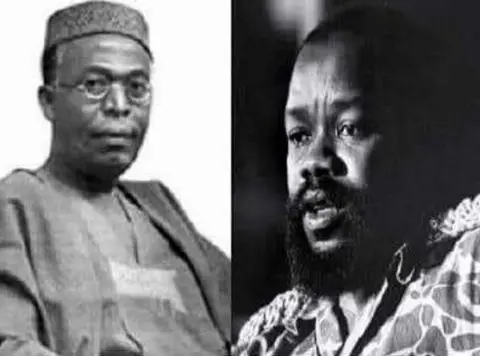 Secondly, Chief Obafemi Awolowo stated it clearly that did no wrong to the Igbos. He made it known that during the war, he kept the revenue that was due to the Eastern Region and handed the money over to them after the war.
He said: "So I have cultivated the attitude of indifference, I've done no evil to the Igbos. During the war I saw to it that the revenue which was due to the Eastern Central States, I kept it, I saved the money for them…… And I handed over the money them- millons…. People wanted their Biafran notes to be exchanged for them. Of course I couldn't do that, if I did that the whole country would be bankrupt……"
With this statement that came from Chief Obafemi Awolowo, he has made the Igbos to know and understand that he did not work against them during or after the war. He even made them to know that he saved their revenue and handed the money over to them when the war ended.
Awolowo also gave the reason why he refused to exchange their Biafran notes for them. So I don't see any reason why Igbos should always be against Obafemi Awolowo.
What is your take on what Obafemi Awolowo said here? You can drop your comments and opinions below.