Alcohol Influence: See What South African Ladies Were Caught Doing (Video) #RamaphosaMustGo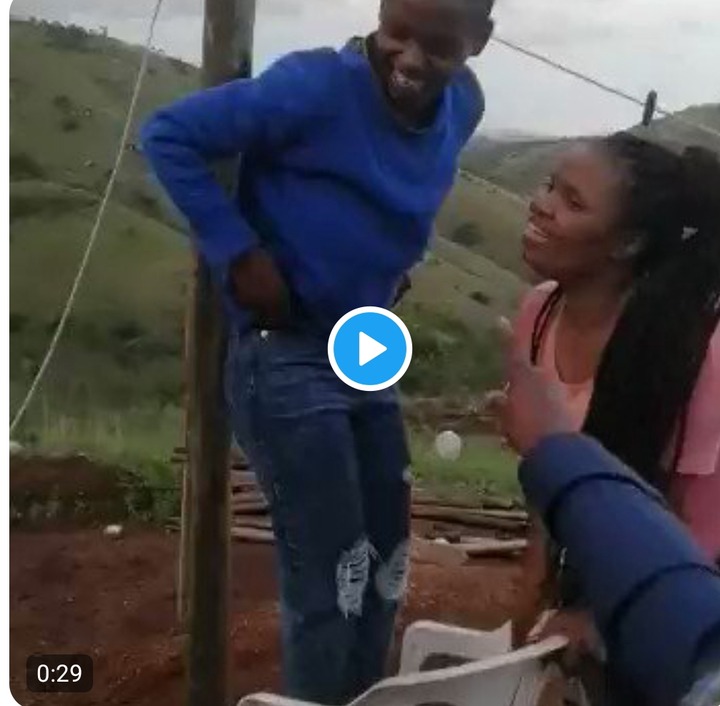 We all know excessive consumption of alcoholic drinks can result to Individual going Berserk unconsciously, despite the negative effects of alcohol drinks, many especially the Youth are caught up in the web of alcohol, they never drink Responsibly as advice by health specialists.
However, a video footage posted on Twitter by a south African man, Reveals the moment some group of south Africans ladies were seen doing strange things after consuming too much of savannah alcohol drink.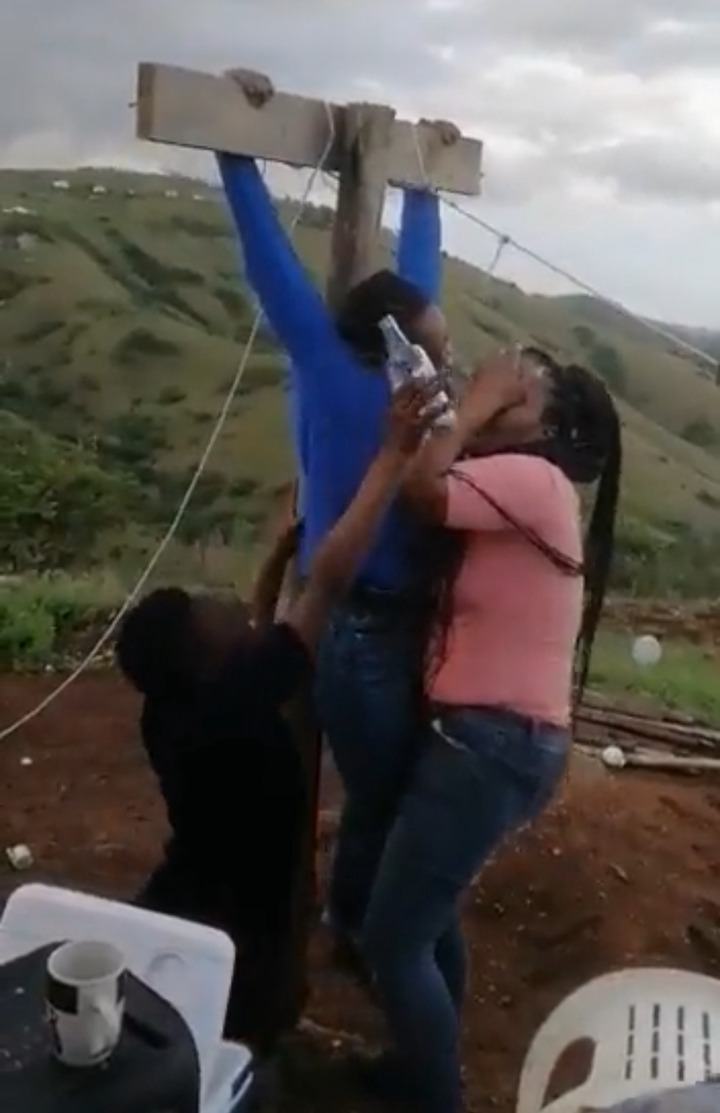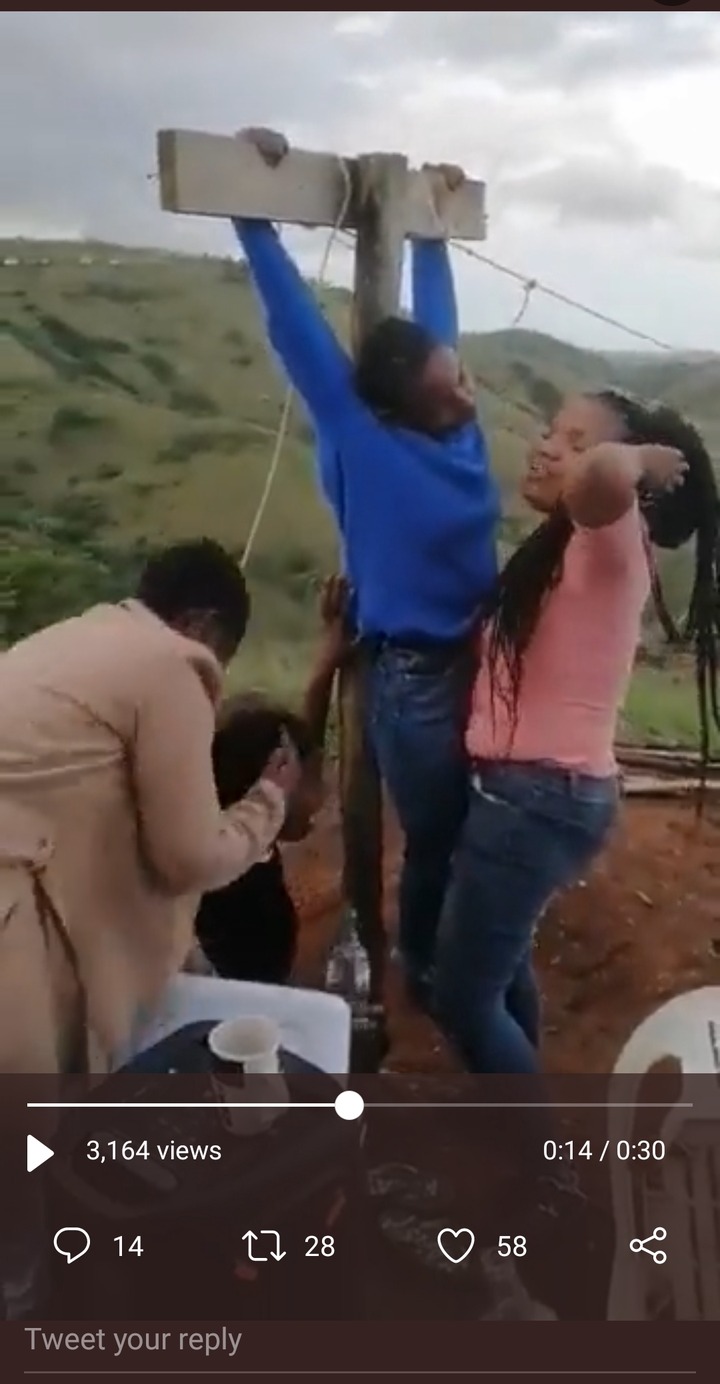 The above Image was captured from the video footage, were one of the lady was hanging herself on cross, probably imitating Christ on the cross, but the man who posted the video Reveals that the ladies were under the influence of alcohol, Because savannah Drink was spotted in their Hands.
Watch Video Below: