White People Who Owns Of ActionSA Are Coming Out One By One- SA Lady Says (Video) #Elections2021
The Owner Of ActionSA Are Coming Out One By One- SA Lady Says (Video)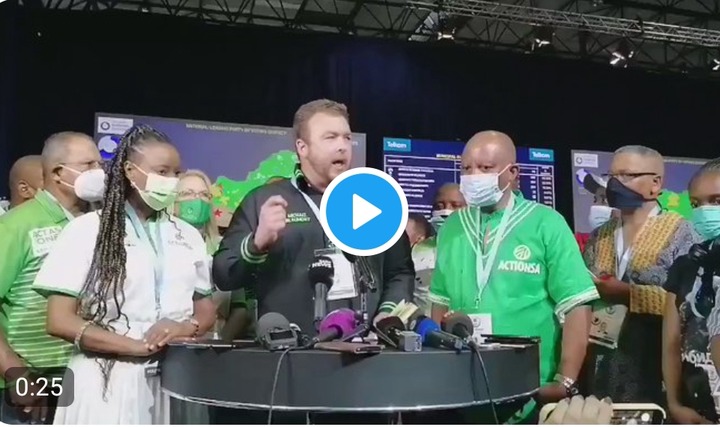 There has been a rumour flying all over the social media platforms, that herman mastaba Party ActionSA is secretly owned by white people while herman mashaba, is just the front man in the party, while such rumour Continue, a south African lady took to her twitter account, posted a video footage of a white man addressing ActionSA members.
The south African lady then insulated indirectly that white people who are actually the owner of ActionSA Are Gradually coming out one after the other.
According to her:
However, ActionSA members disagree with the lady, saying she is just trying to put false Allegations on ActionSA just because she is a hater of the political party, but one thing is certain that the white man was putting on ActionSA jersey while herman mashaba was beside him during his speech delivery.