"Absolute Rubbish" Eff Member "Shivambu" Spits Fire As Cyril Signs R13 Billion Deal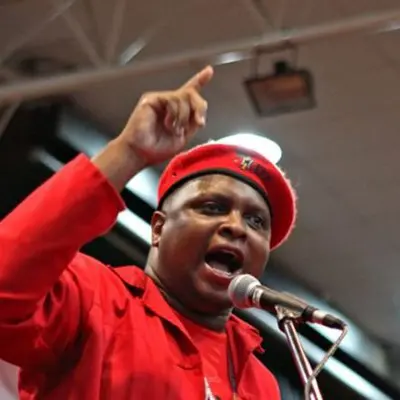 Economic Freedom Fighters deputy president, Floyd Shivambu is fuming following the R13 billion deal endorsed by president Cyril Ramaphosa to move away from the use of coal and pave way for clean energy.
This deal caused public outrage, as many opine that this is not going to work as the R13 billion donated by the west to South Africa for it to get rid of the usage of coal in producing electricity is not going to be enough, and a lot of people are going to be out of their jobs because of this deal.
Some argue that this is another way of the west pursuing neocolonialism in Africa after the continent freed itself from colonization decades ago.
Floyd Shivambu said this deal is nothing but "absolute rubbish" citing that this gives unfettered power to the west to manage South Africa's energy.
Shivambu said South Africa's energy transition must be internally managed, financed and controlled not the other way round.
"This is absolute rubbish! South Africa's energy transition must be internally managed, financed and controlled," he said.
What is also being speculated is that ANC NEC members are hearing about this green finance deal for the first time, just like ordinary South African citizens.
The allegations are that president Cyril Ramaphosa might not have consulted them before signing the deal, which is going to have a negative impact on the country's energy sector which had relied on coal over the years to generate electricity.
Some analysts in the energy sector have also rubbished the deal citing that it's "much ado about nothing" as the R13 billion is just a drop in the ocean compared to how much is required in producing electricity in the country.
"There is no clean energy for R130 billion South Africa needs 40 000MW of power to operate its economy," they said.
ANC heavyweight in the Eastern Cape, Andile Lungisa also argues that citizens must fight against this deal or else Mpumalanga will soon become a ghost town.
"We have to wage a fight against R130bn deal with colonial countries about moving away from using coal to generate electricity. With this imperial move Mpumalanga will become a ghost town. China, Russia and India all rejected the move by the West," he said.