Sh0cking: Man Cuts his throat and stabs himself in Attempt to Commit Suicide in The Public (video)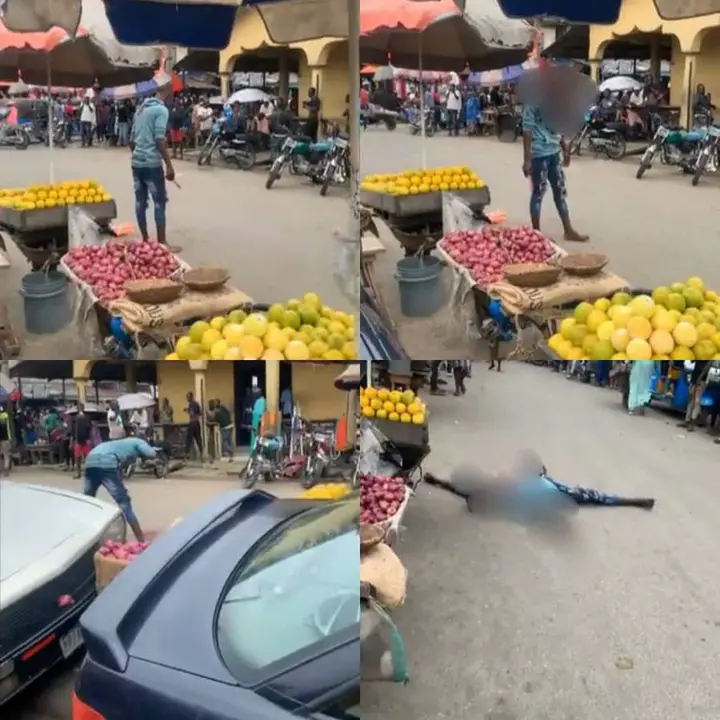 A yet-to-be-identified man caused a scene along Market road in Sapele, Delta state this afternoon after he stabbed himself and attempted to slit his throat.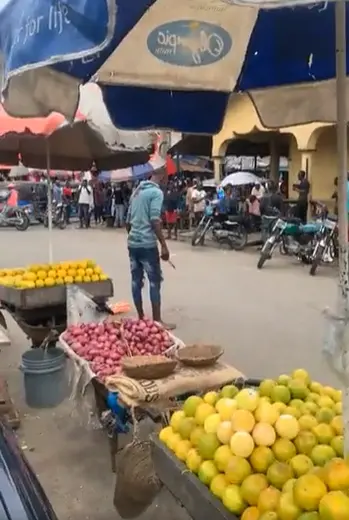 The man who dressed in a shirt and jeans short looked disturbed as he stabbed himself first in the stomach before attempting to slit open his throat. No one made attempts to stop him from harming himself.
Watch Video Below;