See The Igbo Town That Is Ruled By A Muslim King
HRH Abdul-Fatai Chima Emetumah 111
Many Nigerians will be surprised to know that there is a community in the Igbo land that is ruled by a Muslim king.
This is because many people believe that the religion practiced in Nigeria is a regionally oriented belief, i.e., there are some places where the majority of the people are mostly Muslims, and vice versa in Nigeria.
This is certainly true in those regards. The predominant religion that is practiced prevalently in the Eastern part of Nigeria is Christianity, while Muslims dominate the Northern part. Still, it is arguable that no matter the prevalence of the religious practice in a region, one will still see people practicing other religions. That is why this article will serve as an eye-opener for people who have not heard about the Igbo community that is ruled by a Muslim King.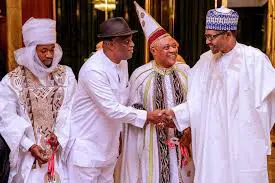 The community name is called Umuofor and it's situated in the Oguta local government area of Imo State.
The King ruling this wonderful community is named HRH Abdul-Fatai Chima Emetumah Duru the 111.
He was turbaned by the late Emir of Kano, Ado Bayero in November 1992.
The most significant story about the people living in this community is that, despite their religious differences, the people have been living in peace and harmony without allowing any room for animosity amidst them.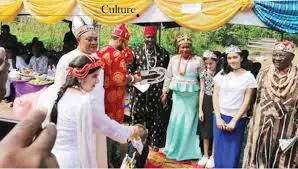 According to the king when interviewed by the Daily Trust, the community was filled with numerous Muslims and to date, there are still plenty of Muslims, but some have converted to Christianity, and that is never the worry of anyone because it is their choice.
Another important thing about this community is that there have never been any stories regarding religious crises, despite the escalating news of various crises from other parts of the country.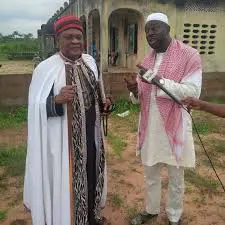 Until now, Christians, Muslims, and even atheists have seen themselves as brothers and sisters, sharing things in common, trading and doing business together, and interacting without segregation or stigmatization.
This is what I want every Nigerian to understand about this community and emulate it just for the betterment of every community, especially where there are constant religious crises. We should always have in mind that we are one and we will remain one.
What are your thoughts about this story?