Some fishermen in Kenya have received the shock of their lives after their net caught a metallic box with six mortar bombs inside, instead of catching a fish. There is no doubt that what they were expecting to see was either a shark or other sea animal, but they caught mortar bombs which which had rusted due to its contact with water and atmospheric oxygen.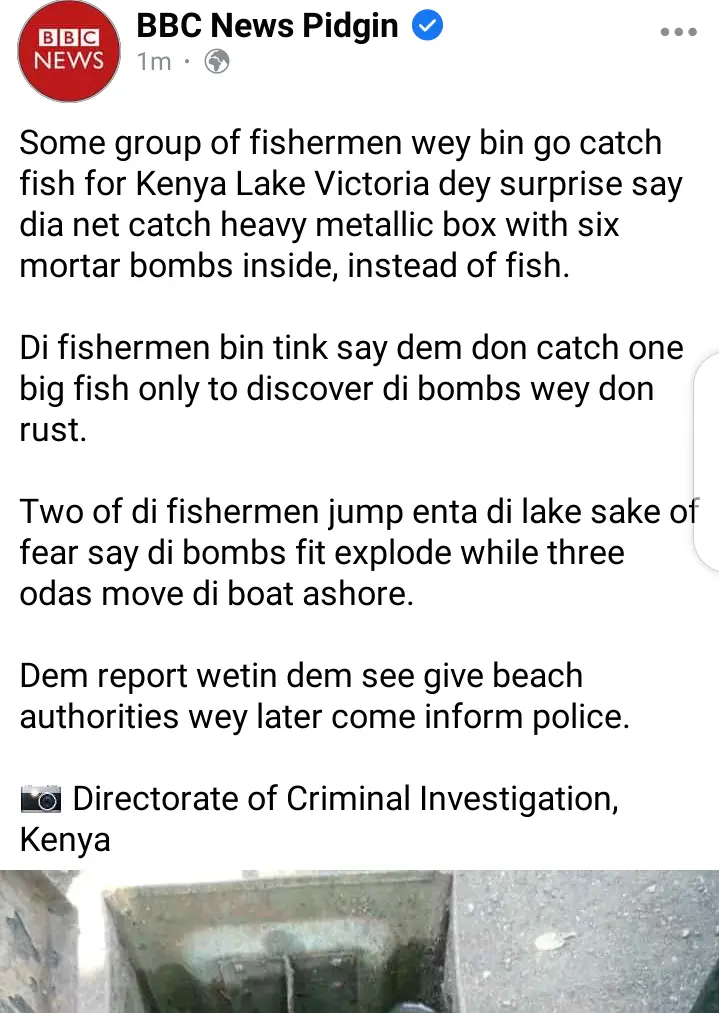 BBC News Pidgin reported that on seeing the metallic box with mortar bombs, the two fishermen quickly jumped into the lake as they thought the bombs were going to detonate, while the rest fishermen moved the boat from the water to a dry land. The Fishermen called the attention of the beach authorities who contacted the Police that came to the scene.
The major reason why they bomb did not detonate could be because of the fact that the metallic parts had been oxidized by oxygen and water which in turn must have led to the reduced potency of the mortar bomb. One would imagine where this kind of mortar bombs came from as they have the shape of a fish which made the fishermen thought initially that they had caught a big fish.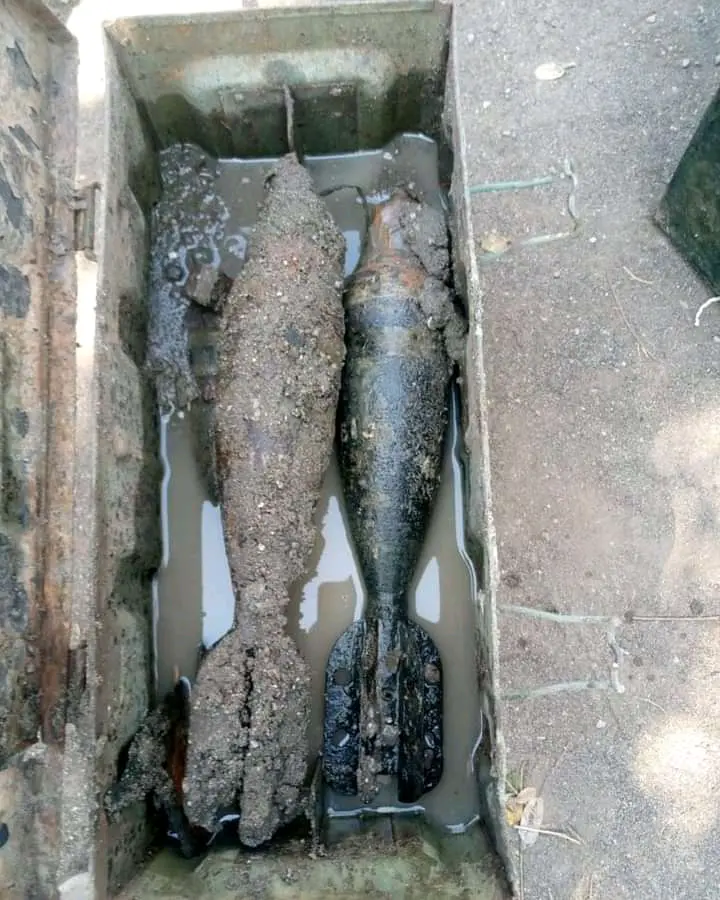 Where do you think this kind of mortar bombs came from? Like, share and drop a comment.