Igbos Would Be The Greatest Loser If Biafra Is Achieved – Gov Umahi
Igbos Would Be The Greatest Loser If Biafra Is Achieved – Gov Umahi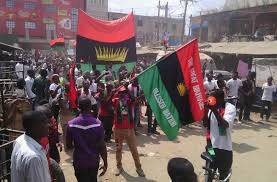 For quite some time, some prominent Igbo leaders have been speaking up on why people in the east should never go with agitators who wants to divide the country.
The activities of Biafra agitators have not only been a threat to the unity of the country, it has also be contributing to some insecurity problems in the eastern region of the country.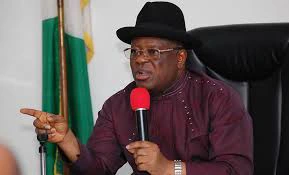 Image credit : Premium Times
According to Daily Post, Governor Umahi of Ebonyi state has pointed out that the Southeast would be the greatest loser if Biafra is achieved.
He said the Southeast has invested in every part of Nigeria; hence people of the region cannot afford to lose their investments due to Biafra agitation.
It was also reported that while he was Speaking on Channels Television, Umahi said the Southeast elites are against Biafra but rather prefer to be treated equally as Nigerians.
Governor Umahi have made some reasonable point on why every igbo man or woman must discard the ideas of the IPOB movement in their region.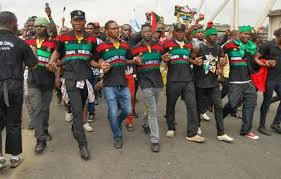 Image credit : Premium Times
IPOB agitators have been causing more harm to the Igbo people by destroying government properties which are beneficial for the people, they have also made the eastern region an unsafe place for many people to bring their business to which may also hinder the economic progress in the East.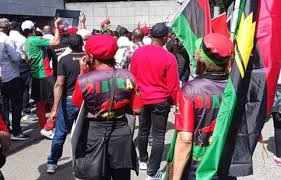 IPOB activities that have been a threat to human lives and property have also made brought the attention of some people to start calling on the federal government to label IPOB members as terrorists just like Boko Haram members who have been terrorizing the northern part of Nigeria.
The people agitating for Biafra should know at this point of the country there is more to gain from being united in the country than trying to divide the country.
Dear distinguished readers, what are your opinion on this issue ?