Babajide Explains Why It'll Be Hard to Declare Bandits As Terrorists
Ace Nigerian Journalist, Babajide Kolade Otitoju, has explained the challenges that may face the attempt at declaring bandits as terrorists. Babajide made the revelation during an interview on TVC News.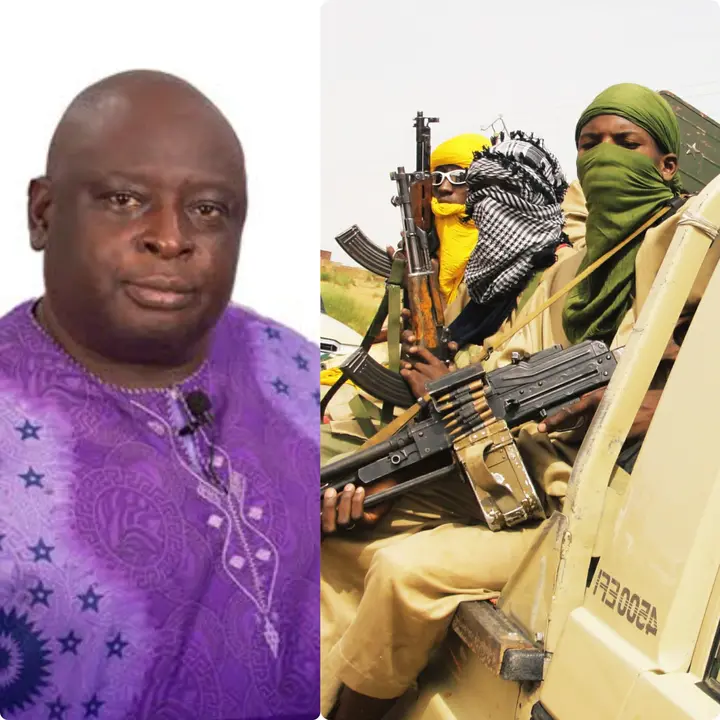 Many Nigerian lawmakers have called on President Muhammadu Buhari to declare bandits as terrorists. The bandits are notorious for terrorizing the Northern part of the country by carrying out killings, kidnappings and other related criminal activities.
Speaking concerning the issue of declaring bandits as terrorists, Babajide said, "The problem is that when you want to declare a group as a terrorist group, you must get their names, then you list them in a gazette. The issue of funding also comes up as you will want to ensure that they are not getting funds, USA and other countries will want to help in this area."
Explaining further, Babajide said, "Many of the bandit groups in the North West are splinter groups. How many of the bandit groups does the AGF have their name? We are dealing with hundreds of bandits groups. IPOB is one group led by Nnamdi Kanu. They started by prescribing the group before declaring it a terrorist group. However, there are many groups in the North West, and some of them are unknown. I know nothing less than 15 bandit leaders within Katsina and Zamfara alone. Bandits are not interested in taking territories, as they are only interested in making money."