Revealed: See Why Nnamdi Kanu appeared in Court without Handcuffs
Simon Ekpa, a self-professed disciple of Nnamdi Kanu, leader of the proscribed Indigenous People of Biafra (IPOB) has said that the separatist leader appearing at the Federal High Court in Abuja on Thursday without handcuffs "is a sign of Biafra freedom".
POLITICS NIGERIA reports that during Kanu's first trial between 2015 and 2017, he appeared most times in court handcuffed.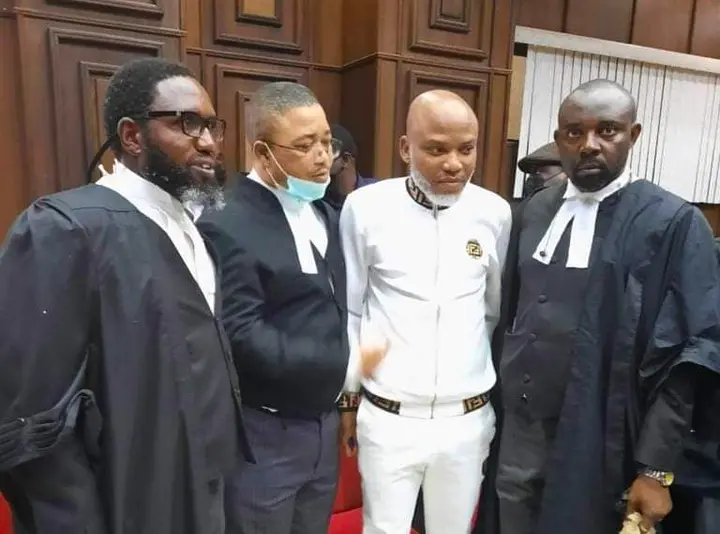 But on Thursday morning when the 54-year-old was arraigned on a seven-count charge, he was brought and taken away from the court free from handcuffs. Ekpa sees this as a sign that actualisation of sovereignty Biafra activists are agitating for has come.
"In the past, Mazi Nnamdi Kanu always appear in the court with hands chained (handcuff) and he had three count charges against him. In 2021 with seven count charges he appeared without chain (handcuff), let me tell you, it is a sign of Biafra freedom, the chain is broken," Ekpa wrote on his know social media accounts on Thursday.
In June, Kanu was arrested and brought to Nigeria to face trial after he jumped bail in 2017. He has been in the Department of State Services (DSS) custody ever since.
The federal government recently amended the charges against him. Now, his case has been adjourned till next month.