Meet A Zimbabwean Who Fraudulently Obtained SA ID And Pretending to Be A SA- Man Exposed on Twitter
The Problem of immigrants Obtaining south Africa identity card through fraudulent means has been a big issue in the country that is yet to be overcome, most of this Fraudulent identity card issued to Illegal immigrants are done by Government officials, who compromise in their line of duty, due to the reward of money and other things they would benefit, undermining the implications and Consequence of their actions on national security and integrity.
However, another outrageous information was disseminated on Twitter by a south African man who happens to have experience the incident, the south African man Exposed a Zimbabwe man who is pretending to be a bonafide citizen of south Africa after he Fraudulently Obtained south Africa identity card.
According to the report:
Thembani Jubane is another Zimbabwean who fraudulently obtained a SA ID and is pretending to be a South African. He owns a Mabula Motors which suspiciously benefits from multimillion tenders at Eskom, Transnet and Department of Public Works.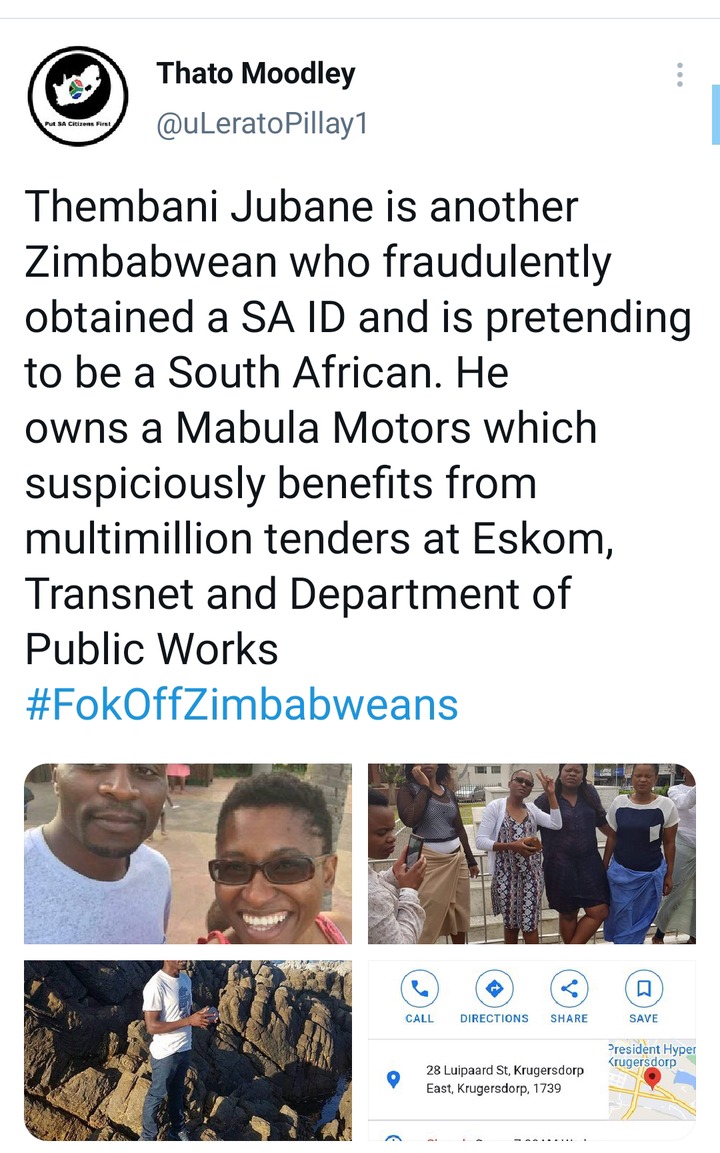 To Demystify his information, the south African man Reveals the name of the Zimbabwean Man as stated in the above quote by the south African man, the information sparked alot of reactions on the twitter as people Demand that, the Zimbabwean should be tracked down and arrested Immediately.