She Knew I Wanted to Marry a Virgin And She Did This To Me- Man Cry Out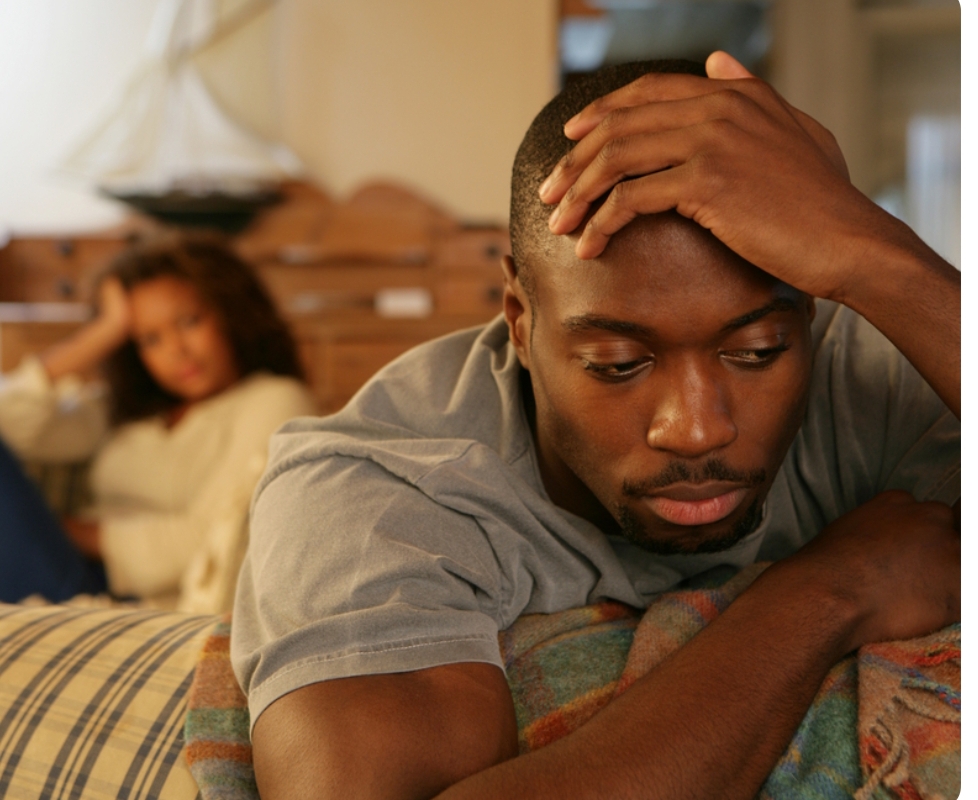 Growing up, my parent wanted nothing more of me than to become a Catholic priest. They have five children. The first four are females and I'm the only son. I grew up to understand that my parent's dream was for me to mount the altar and lead the mass as a priest.
They started directing my future towards that dream.
Immediately after my junior high school education, they sent me to the seminary to train to become a priest. Somehow along the line, I got the realization that priesthood wasn't my call so I backed out. It broke the heart of my parent but I had to also live my own dream instead of conforming to what they wished of me.
I left the seminary school to attend the public university. Through it all, I never had a girlfriend. I understood the need to keep myself pure so I could deserve the purity of my future wife.
When dating became a priority for me, I looked out for two major things in a woman; she should be a virgin and also a member of my church. I didn't date too many women because I knew what I wanted all along.
I found Joyce.
We dated for almost a year. She didn't find anything particular to love about me so she left before anything serious could develop. She would usually say; "you are the only man left on earth who is so serious about virginity, something no one cares about." She was right. Many people don't care about virginity but I wasn't many people. I was only being me.
Alberta came along. Lizzy came along. Dufie came too. They all didn't last with me. I was looking for something they either didn't have or couldn't provide. I remember, I and Lizzy lasted for only three weeks. When I told her I was a virgin she didn't have any problem with it until I said, "I want to also settle with a virgin. That way, we both get to learn about sex together." She asked; "Really? Are you serious about what you are saying?" "Yes!" I answered.
She left and never picked my call or return any of my calls.
There was something about Jennifer when we got together. She had little to say about everything and very well behaved. She had very few friends and was involved with every activity in the parish. I didn't propose to her until she indicated to me that she was a virgin.
From that day going, my heart grew towards her light and when she said yes to my proposal after six months of chasing her, I knew that was it.
"Why did you decide to keep your virginity?" I asked her two months to our wedding. She answered, "I felt it's only right to keep it for the one who deserves it." My head swelled and I loved her more that day.
We had our wedding two months later and it was one of the best days of my life.
The first night of our honeymoon was an awkward one. I was waiting for her to initiate sex. She never came to me. I was shy. I didn't want to embarrass myself in front of my brand new wife. We both laid on the bed pretending to be sleeping and yet hoping one of us made a move first.
I asked her, "Do couples sleep like we are doing now on their honeymoon?" She answered, "I can't tell. I've not been on a honeymoon before." I laughed and drew closer to her. When I held her, I could feel her shaking. "Are you scared?" I asked. "No I'm not scared," She answered, "I'm only feeling awkward, that's all."

I held her for so long until I was sure she was ok. We kissed. We touched. We did the things we've been told and seen lovers do on TV. Finally, I felt the urge to go in. She didn't make it easy. She struggled with me, crossed her legs and even shivered.
Finally, I tripped somewhere and I found myself easily inside her. It slipped right through her as if my size didn't matter. A virgin?
I stopped right there and then. She pressed herself against me trying to stop me from withdrawing but I did withdraw and left the room. She followed me and kept asking; "Why are you leaving? What's the matter?"
"Tell me the truth Jennifer, are you a virgin?" I asked "Yes I am," she answered. "Didn't you see how you suffered before you got in?" "You call this suffering?" We went to and fro arguing the whole night. I knew what I've gotten myself into. I knew she lied to me.


Next day after mass, I went to see the priest who blessed our marriage and lodged a complaint and added that I wanted out of the marriage. I couldn't think of how I was going to live with a woman who couldn't tell the simple truth about something she couldn't have hidden forever.
When the Priest called and asked, she confessed. She told a story of how she lost her virginity through rape and how she didn't tell me because she didn't want to lose me and all those obvious lies.

My mind was made up. I wanted out and so I did. The only implication was that I wouldn't be able to marry again in the Catholic church since the church doesn't permit divorce but I couldn't bear to live with a woman who couldn't say the truth in little things.