Women Cheat As Much As Men, But They Are Much Smarter – Pastor Kingsley Okonkwo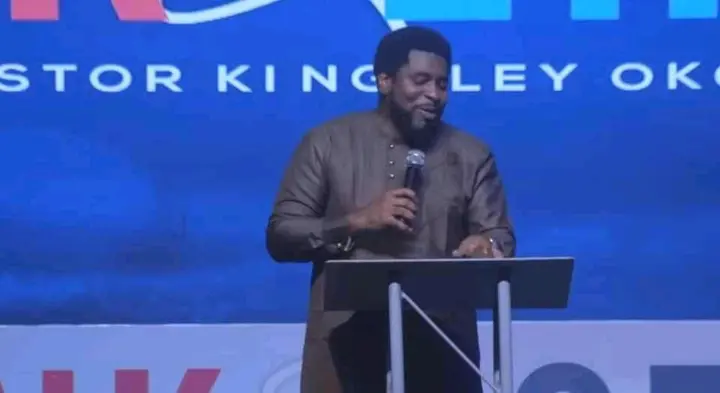 Pastor Kingsley Okonkwo, spoke at David's Christian Centre Tagged 'Pink and Blue'. He took time to talk about the relationship between a man and a woman before he began his sermon.
He explained that one of Satan's attacks against marriages is that men and women are the same and it is so bad, he is even using people that are supposed to be Christians. He said that men and women are not the same and they will never be the same. "I want you to know that there is nothing God does that is unfair. His work is perfect and His ways are always just. So, if you look at it everything is balanced. The only thing you can do to something perfect is to make it imperfect," he advised them.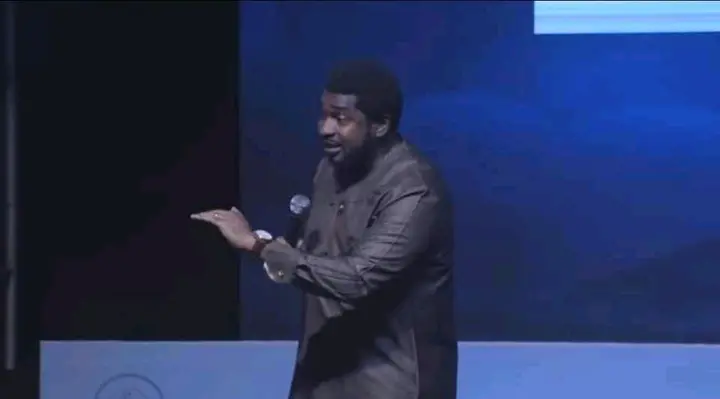 He said that everything he is going to be saying is going to be backed by Scripture or even by scientific fact. "No escape, anywhere you want to pass, I have that information here that will help us to get an understanding," he said. He said that he has heard Christians say that feminism is just a cultural thing, and he is wondering which Bible they are reading.
He said that a woman needs to respect who she loves. She needs to be able to look up to the person she loves. She finds it hard to separate the two. If she doesn't respect you, she can't love you and if she doesn't love you, she can't respect you. She wants them to be together. That is how her mind works. According to him, God is saying when you marry a man, he is not going to be perfect and women have the gift of perfectionism. Most women have it, they have a way they want things to be. What God was saying is that women should give men unconditional respect. You may not always behave respectably but make sure you are always respectful to him.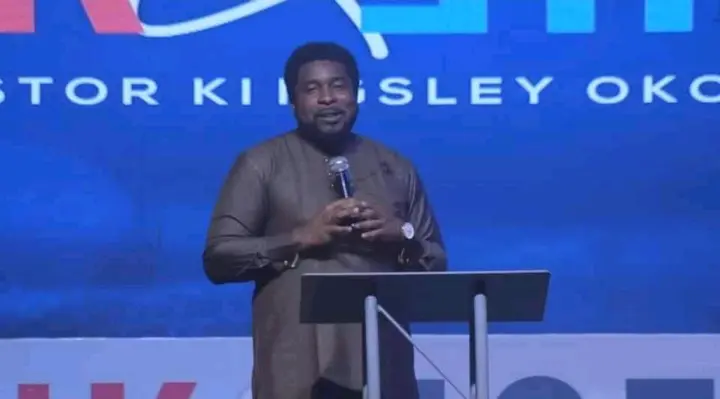 He revealed that he will find it hard to submit to somebody he feels he is better than. That is what most women are facing. Most women because of the way God created them, have minds that work faster. Women are more dynamic, women are incredible. "I have shared this many times. Women cheat as much as men, just that women are smarter. Women are just sophisticated. So, by the time they marry a man, they will find out that this man is too slow for them. They will now struggle to respect him. That was why God gave them that advice specifically," he said.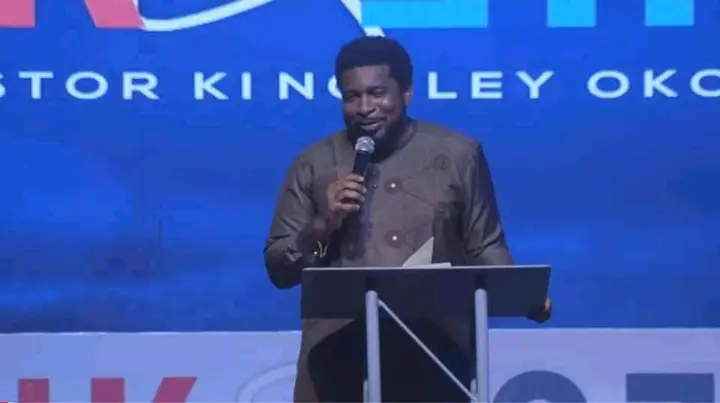 He further explained that men, on the other hand, have the same challenge. A man's biggest trouble is to love. Why? Because a man all his life grew up dealing with inanimate things. See when a child is young, he is growing he is playing with a gun, playing with a truck, playing with a ball, nothing human. On the other hand, the lady is growing with dolls, everything human.