"This is rising Sun, not Biafra, ESN or IPOB" – Nollywood actor, Chinwetalu Agu tells Soldiers (Video)
Yesterday, a video which is currently making rounds in various digital space has Nollywood star and actor, Chinwetalu Agu harassed by an army of soldiers.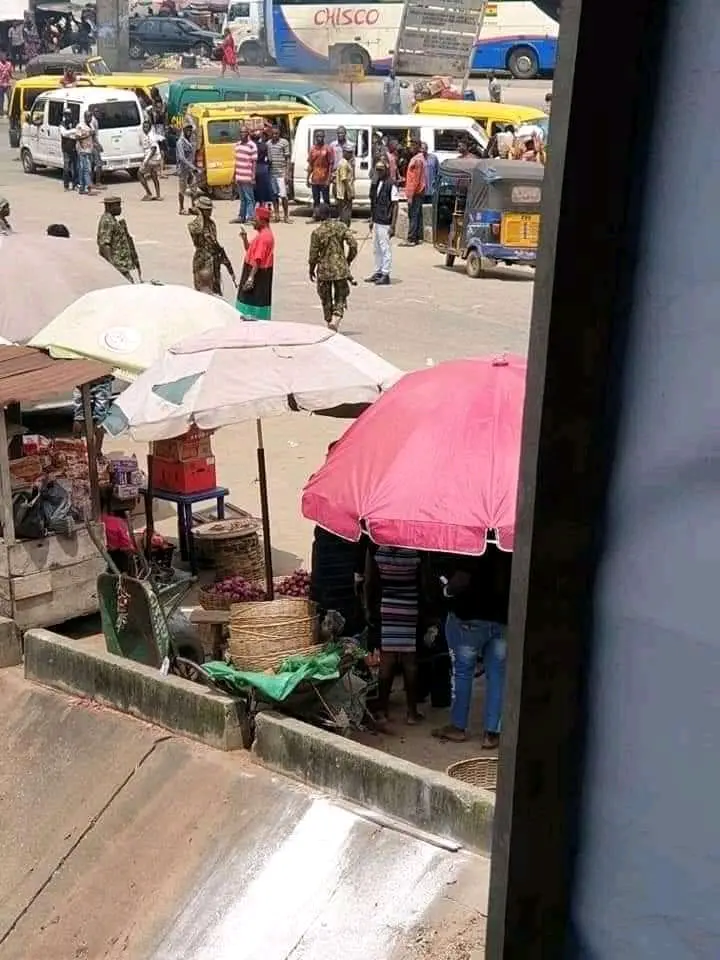 The veteran actor was manhandled by the force for violating the country's law and trying to cause a split or division.
The action happened at Upper Iweka in Onitsha of Anambra state. The actor was dressed in all biafra attire and was eventually stopped by some military men.
This has generated lot of criticisms and reactions from Nigerians as some aren't pleased with the treatment the actor received from the soldiers while others condemned the veteran's decision to dress in a biafra attire despite the president's warning.
For sometime now, a protest has been going on in Anambra by the indigenous people Of Biafra. They even boycotted the Independence day that occured last week Friday.
See photos from the harassment below;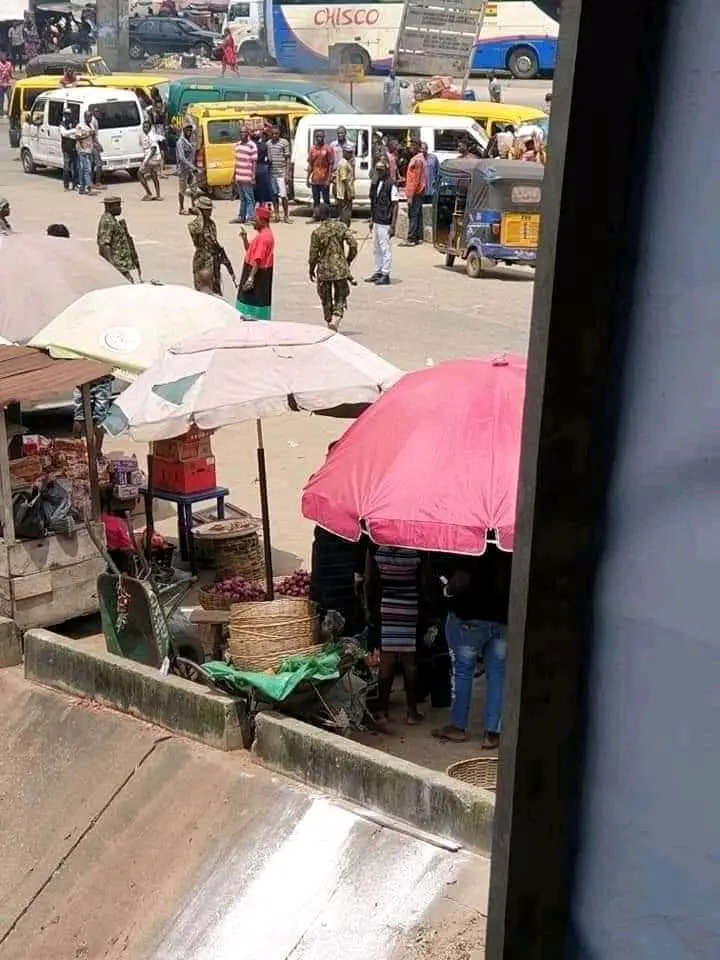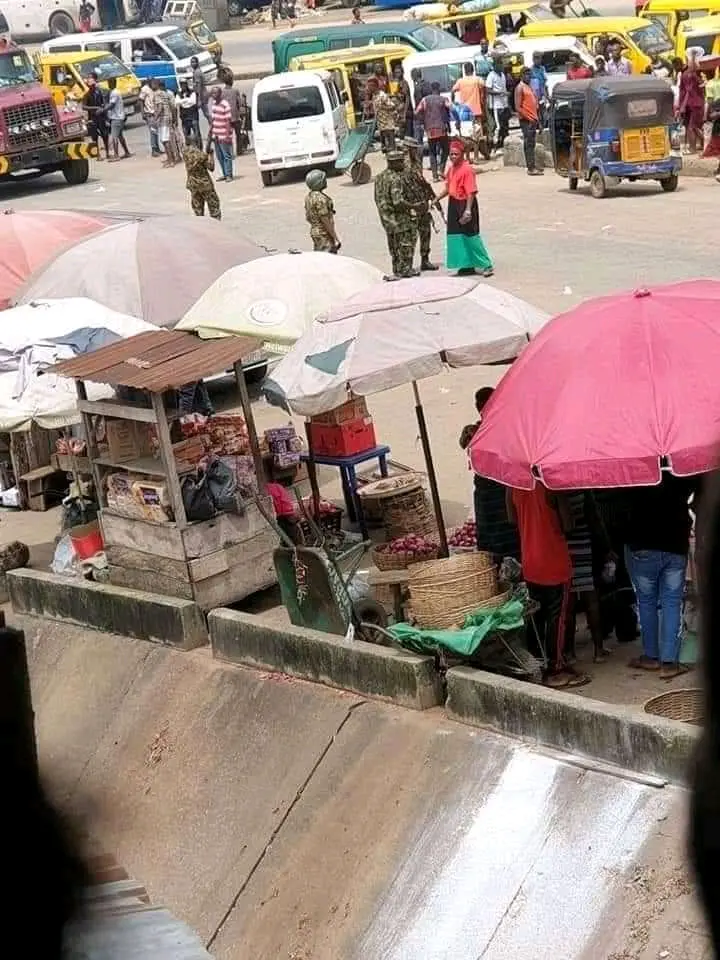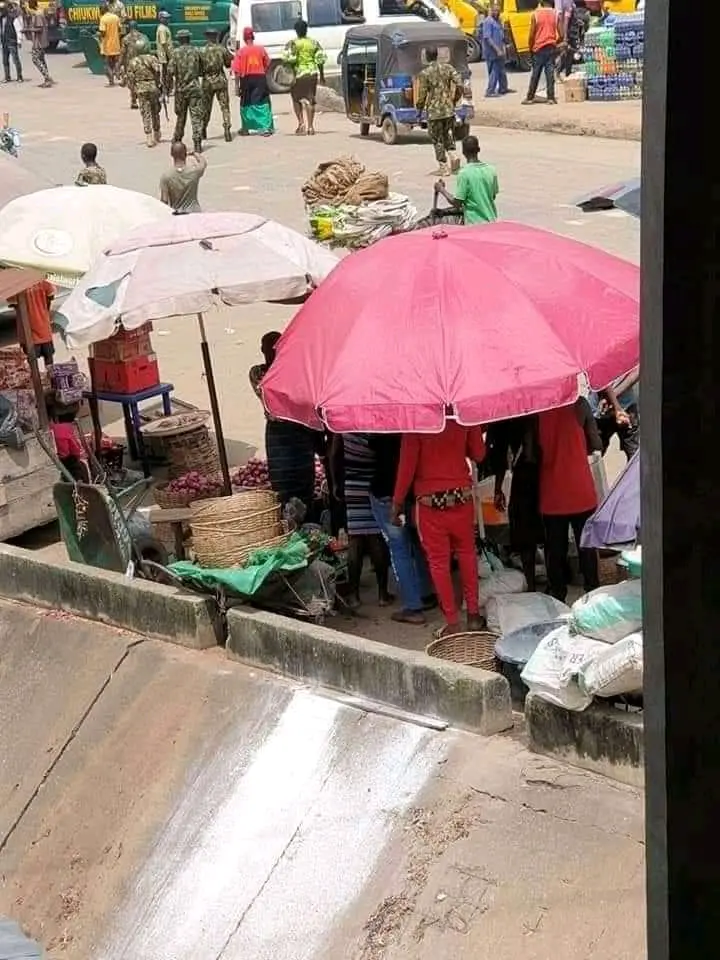 Later on, the actor was arrested by the soldiers and is currently being queried. During the query, the actor was heard saying the attire he wore was just a rising sun, it wasn't signifying the Biafra, ESN or IPOB.
Watch Video Below;
He is still being queried by the military.