"I Warned my Wife Against Going to Saudi Arabia, She is Now Coming Back in a Coffin" Husband Cries (Video)
Benard Njenga has painfully narrated how she warned his wife by the name Esther Thuku from going to Saudi Arabia but she insisted on going and now she is coming back in a Coffin.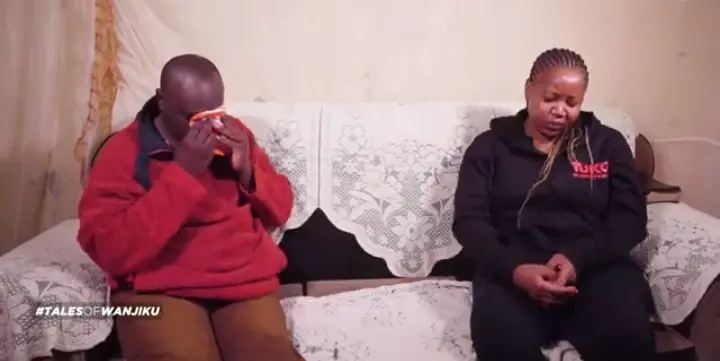 According to Benard, they have been in marriage with Esther for more than 20 years and they are blessed with four kids. Benard claims that he always provided his wife with everything.
Esther decided to go to Saudi Arabia to look for green pasture even when her husband was against it. They had an urguement and Esther went back to her parent's house where her mother supported her on going to Saudi Arabia.
Esther did not inform her husband while she was going because they had already separated for six months. She used to communicate with her sister inlaw and the kids.
For a whole week Esther had not been communicating with her kids or even the sister inlaw and this made Bernard's sister to get worried. She claims she tried chatting with her on whatsapp but she never replied to any of her messages.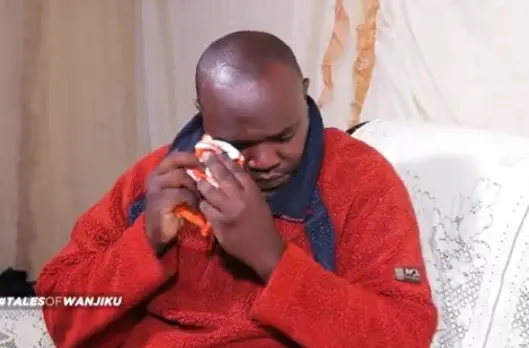 She got scared and she immediately called the Esther's boss who told her that Esther was no longer working for him. Bernard's sister sensed that there was a problem and She immediately called the Saudi Arabia agents and they claimed that Esther had gone back to Kenya but it was all a lie.
After a month, Bernard's sister decided to post her sister's inlaw details on Facebook and after a day she was called by the ministry of foreign affairs and she was informed that Esther had already died. She was told that she committed suicide.
Must Read: How I Slept with More Than 80 Women and infected my wife with HIV — Hanks Anuku, actor
Bernard blames his mother inlaw for supporting her daughter to go Saudi Arabia even when he was against it. He claims he has forgiven the mother but he is in much pain.
The body has not yet arrived in Kenya and they are supposed to cater for all the expenses and therefore they are pleading for help from well wishers.
Must Read: How I Slept with More Than 80 Women and infected my wife with HIV — Hanks Anuku, actor
Watch Video Below: