The Story Of A Wonder Boy Who Was Born With Healing Powers And Started Talking 2 Weeks After Birth
Samuel Ajayi, fondly called 'Daddy Samuel' was born on August 28, 2017 in Akure Ondo State and his parents are Sikiratu and Shola Ajayi. Daddy Samuel is one of those children believed to possess supernatural powers according to the account given by his parents. He became the cynosure of all eyes when his mother revealed the words he uttered two weeks after his birth, and when Samuel was three months old, people came from different States to seek solution to their various problems.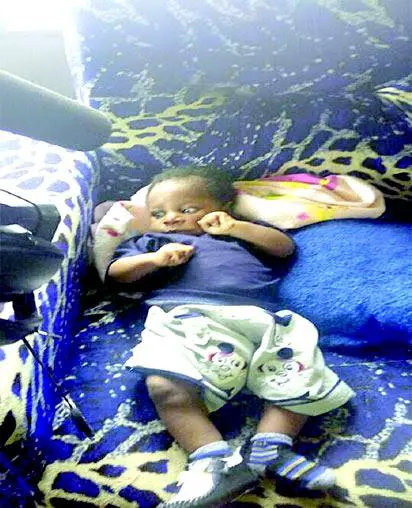 The mother of Samuel, Sikiratu claimed that Samuel uttered the words "E polongo ogo mi o, e polongo ogo mi o ewe nje o", which when translated means that his power should be proclaimed across the universe by his parents. Samuel was just two weeks old when he reportedly uttered this words and according to his parents, the very first miracle he preformed was when a pregnant woman came all the way from Abuja; the woman had been pregnant for three years without putting to bed and when she found her way to Samuel's house, she was instructed to buy sachet water. Samuel's mother placed Samuel's hand on the sachet water and the woman was told to drink the water, she reportedly gave birth to twins, a boy and a girl before she got to Abuja.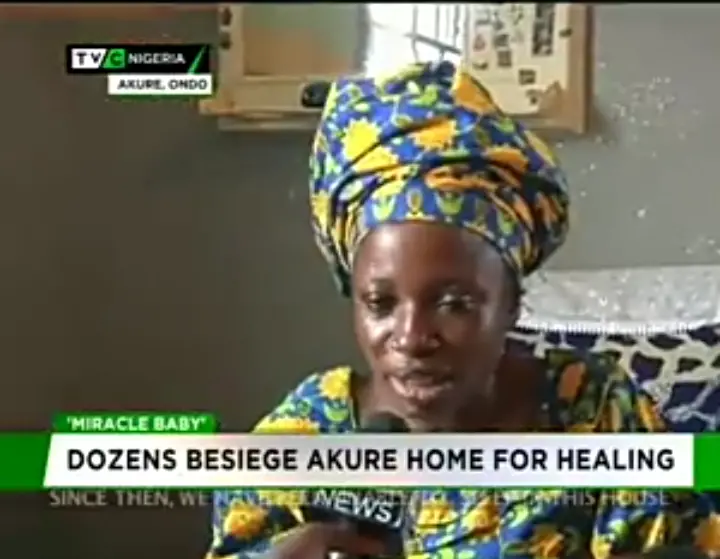 When people heard about the healing power of Samuel, they started trooping to their house to seek a lasting solution to their problems. TVC News also went to the house of Samuel to confirm the news of the healing power of Samuel that went viral, and in the video, some Nigerians were seen lining up in a queue with sachet water on their hands to wait until it gets to their turn so that Samuel can place his hand on it.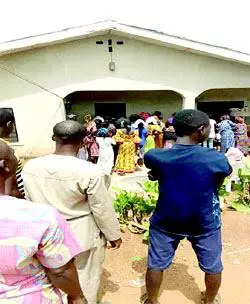 File Photo: People lining up on a queue to see Samuel | Credit: Vanguard Newspaper
How Was Daddy Samuel Born?
Before Daddy Samuel was born, a bunch of leaves bonded by a strand of hair was said to have preceded his birth at Comprehensive Health Care Centre in Akure. The Comprehensive Health Care Centre in Akure was visited to confirm what Samuel's parents said, and the nurses who took delivery of Samuel corroborated that the mother initially gave birth to a bunch of leaves before Samuel came out four hours later. When the nurses saw the bunch of leaves, they were scared and started praying for the woman because they thought an evil spirit entered her womb. While the nurses were still amazed, the woman fell into labour and gave birth to Samuel.
How Samuel's Healing Power Became A Fortune For His Parents
After the first miracle, his parents decided to start collecting a consultation fee of N500. Initially it was free, but as the number of people who wanted a lasting solution to their problems increased, Samuel's parents started making a fortune out of it. They also collected N100 from them to purchase two sachet water which Samuel will then pray on; the parents will tell them to drink one and use the other one to take their bath, and when they are leaving, they are instructed to drop N5,000 inside a bowl for Samuel.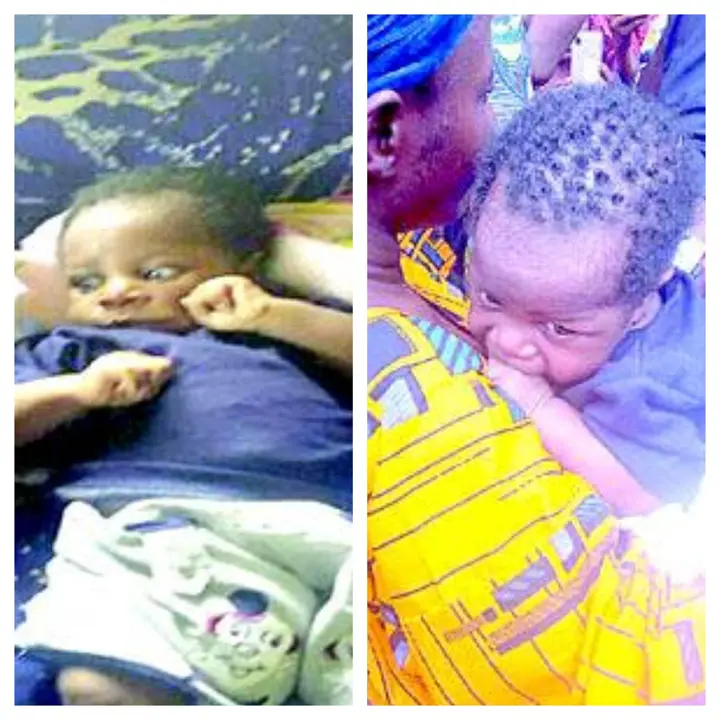 Was There Any Testimony After The Initial One That Made People To Troop To Their House?
A woman who got the 'anointed' sachet water testified how her husband got healed of stroke. The lady identified as Mrs. Abigail said that she poured the sachet water on her husband and he was miraculously healed.
A Pastor of Celestial Church of Christ, Shalom Parish in Ikorodu, Lagos State described Samuel as a true messenger of God as he said that there was nothing fetish about him coming to the world with a bunch of leaves, adding that it was just a sign from God.