Countries Where Christians Are Not Allowed To Practice Their Faith In Public
NOTE: Before you start reading, keep in mind that the goal of this post is to enlighten Christians and is not intended to promote controversy, prejudice, or racial difficulties in any way.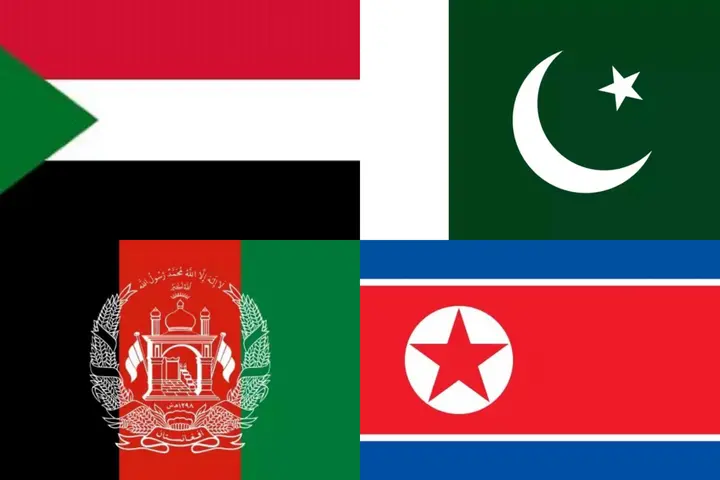 Christians are people who believe in the Father in Heaven, Jesus Christ, and the Holy Spirit.
There are various religions in the world, but Christianity is the largest and most diverse, having spread throughout the globe.
However, there are some Muslim-majority countries where Christians are slaughtered simply for being Christians, and professing Christianity in those countries is extremely dangerous.
1. North Korea
Ever Since the decision was made If Korea is divided into two countries, North Korea and South Korea, everything about North Korea revolves around the Kim family's idolatry. The Kim family is North Korea's ruling family, and Kim Jong Un is the country's supreme leader.
Christians are persecuted in North Korea because they are seen as extreme groups. According to reports, local governments boost incentives for anyone who exposes a Christian in their neighborhood.
The treatment of Christians in North Korea is so horrible and terrifying that if a Christian is captured, he or she could be executed on the spot or put to a work camp, which I imagine would be terrible.
2. Afghanistan
Afghanistan is an Islamic country where Islam has been made the state religion and any other faith is highly discouraged.
In Afghanistan, the majority of Christians are converts from Muslim backgrounds. The situation is so bad in Afghanistan that if a Christian is discovered, local folks have the right to burn down the Christian's home with no recourse.
Militant groups operating in the country pose a significant threat to Christians. Only the presence of the Taliban, a dangerous Islamic group, is reason enough for Christians in Afghanistan to hide in order to avoid being killed.
3. Libya
Libya is on the verge of becoming the first African country to be governed by Islam.
Libya, which is located in Muslim-dominated Northern Africa, is a Muslim-dominated African country. Ever Libya has been in a state of anarchy since Muammar Gaddafi's demise, allowing multiple Islamic extremist organizations to take control of various sections of the nation. In Libya, these Islamic extremist groups target migrant Christians and even Libyan Christians.
Many Christians in Libya are frequently persuaded to leave their faith, and if they refuse, they face severe persecution, which can sometimes culminate in their murder.
4. Pakistan
Pakistan is the world's fifth most populated country, and Christians there face terrible discrimination and persecution. In Pakistan, every Christian is terrified of being accused of blasphemy. Blasphemy is usually punishable by death. Radical Islamic extremist groups in Pakistan make the nation exceedingly dangerous for Christians.
Numerous accounts have surfaced of young Christian girls being kidnapped, assaulted, and then married against their will to Muslim males in the community, thereby forcing them to convert to Islam.
5. Sudan
President Omar al-Bashir has ruled Sudan since 1989. The country's status has changed to that of an Islamic state following the arrival of President Al-Ashkr. In the country, particularly in the Nuba Mountains, churches are frequently demolished, and Christians are attacked indiscriminately by rebel factions. If people convert from Islam to Christianity, the persecution increases by a factor of two.