Why Rejection Of States Collection Of VAT And Rotation Of 2023 President To The South Favours North
According to a report by Premium Times, the Northern State Governors had a meeting of the Northern Governors' Forum (NGF) on Monday in Kaduna where they rejected the principle of the rotational presidency and backed the Federal Government on VAT Collection. They said the rotation of President to the South which was agreed upon by the Seventeen Southern Governors in July 5th resolutions is against the constitution of the country.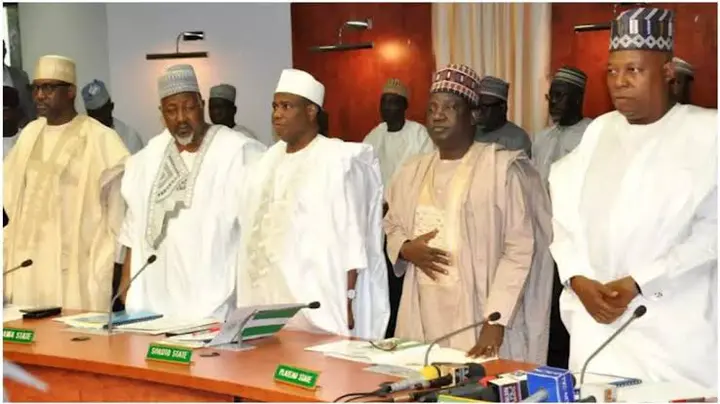 File Photo for
Apart from rejecting the southern governor's position on Presidency rotation, they also opposed the position of their southern counterparts on value-added tax (VAT). They want the Federal Inland Revenue Service (FIRS) to continue collecting the tax and remit it to the Federation Account. These positions were issued by the chairman of the forum, Plateau State Governor Simon Lalong, on the outcome of the meeting.
Some Nigerians might react negatively to this, but the Northern Governors have concluded on what favors them. These are the reasons it favors them below.
VAT Collection
According to the analysis made by economists on the fact sheet of VAT allocations generated by each state and the amount they collect. It is only the States of Lagos and Rivers that generate VAT above what they received this year. All other states received allocation above what they generated. Going by this analysis, it is worth noting that the Northern States Governors will not support the position of their southern counterparts for State's control over VAT. Some states won't be able to gather enough funds to run their States.
Rotation to the South.
Since the return of democracy in 1999, going by analysis, after the tenure of President Muhammadu Buhari in 2023, the North would have only spent 10 years out of 24 years, which the South has spent 14 years. The North will want to balance the remaining 4 years to balance the equation.