Video: Joe Igbokwe Reacts As Gunmen Abducted Hon Chris Azubogu, Killed His Driver In Anambra State
Video: Joe Igbokwe Reacts As Gunmen Abducted Hon Chris Azubogu, Killed His Driver In Anambra State
Spokesperson of the All Progressive Congress (APC), Lagos State chapter, Joe Igbokwe, have reacted to the recent attack in Anambra State, after unknown gunmen abducted Honorable Chris Azubogu Representing Nnewi and other towns in the House of Representatives, and also killed his driver.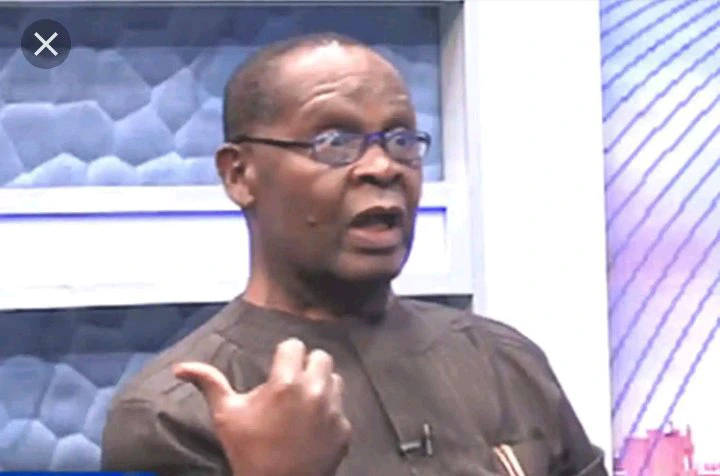 Joe Igbokwe took to his official Facebook handle to react to the video of the kidnapped of Hon. Chris Azubogu and his driver who was killed during an attack by the gunmen. The video shows how people were at the scene after Mr. Chris was abducted and his driver was found dead in the car.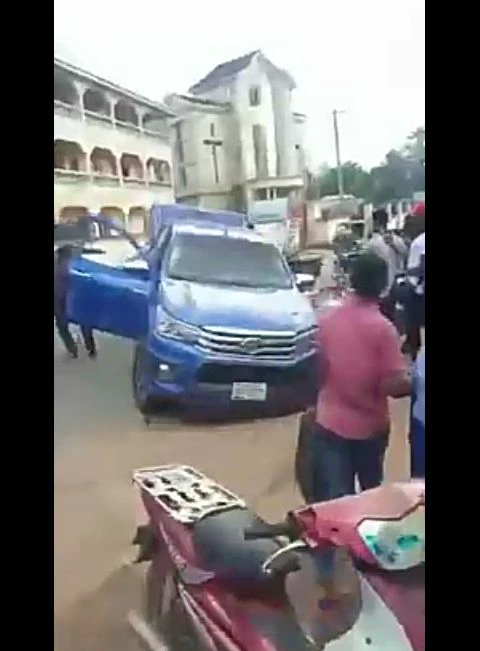 According to Joe Igbokwe, he said "Another attack in Nnobi, Anambra State today. The victim is Hon Chris Azubogu, Representing Nnewi and other towns in the House of Reps. The driver of his pilot vehicle was killed and Chris was Abducted. State of Emergency beckons".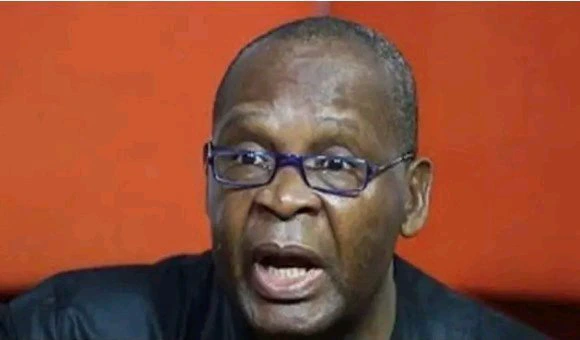 Joe Igbokwe believes that declaring a State of Emergency in Anambra State will be a better solution to resolve the constant killing and abduction of the people in the State.
What do you think will be the solution to end the crisis in Anambra State.
Do you agree with what Joe Igbokwe said?
Let's know your thoughts in this regard, and feel free to share… Thank you.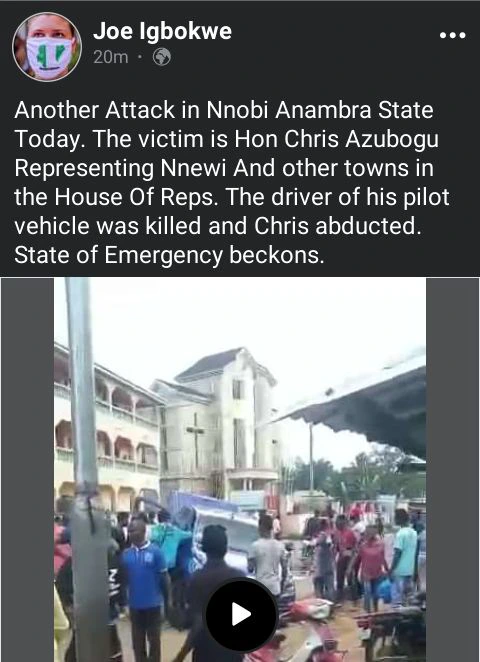 Watch Video Below: