"Those Trying To Undermine And Discredit Yahaya Bello Will Hear From Us Soon" – FFK Warn
The former aviation minister, Femi Fani Kayode has once again spoken. According to a recent tweet he made on his verified twitter handle, he made it known that the murder of security men in Kogi State was actually contrived, stating it clearly that it was a similar plot to the EFCC one.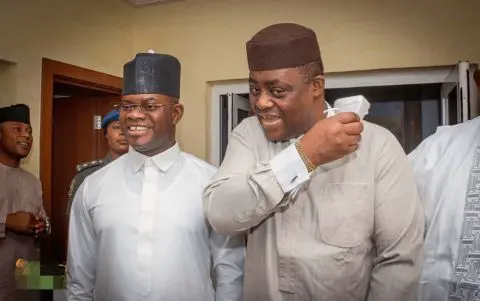 Speaking further, the former aviation minister stated it clearly that those who are behind these things need to know that when God is with someone, nothing can stop him. He further stated that trying to undermine or discredit Yahaya Bello will definitely not work.
He ended his tweet by making it clear that those who are behind all these evil acts against the governor of Kogi State, Yahaya Bello, will hear from them soon.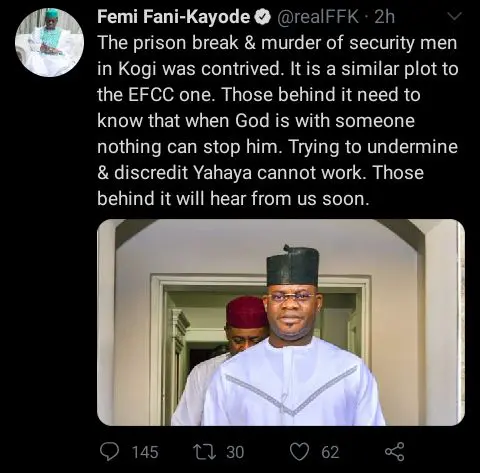 This is really a funny one from Femi Fani Kayode. The issue of insecuriy is a nationwide issue, so trying to link it with the EFCC probe against Governor Yahaya Bello is really uncalled for. But nevertheless, he is entitled to his opinion.
What is your take on this? You can drop your comments and opinions below.