BBN Housemate, Saga, pointed out the supremacy of White Money in the House. Saga made this known during a conversation with his love interest, Nini, in the garden earlier this morning.
Saga believes White Money is always acting like a godfather in the House. He made it clear that White Money's usual habit of dishing out advice is very annoying.
Saga made reference to the day he received his second strike for breaking the rules of the House.
You would recall that White Money took his time to advice Saga after he received his second strike.
However, Saga didn't appreciate White Money's gesture. According to him, White Money always try to act like he is more intelligent than every other person in the House.
Saga said the major problem is that no Housemate tries to advise White Money whenever he is wrong.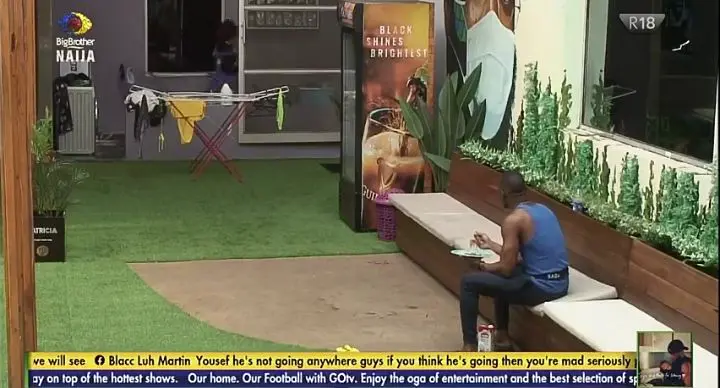 He said: "I don't know what White Money's problem really is. He just tries to act like he owns this House. You can imagine what he was telling me when I got my second strike.
He was saying I should watch my step in the House. When he was obviously doing something wrong some days ago, no Housemate could walk up to him and tell him to stop.
I think they are all scared to speak to him whenever he's wrong. Though, it is known of my business because I will do what I feel like doing in this House. No one can tell what to do and what I shouldn't do".
Do you think Saga's observation is right?
In my opinion, I think Saga is right about this. I believe most of the Housemates are scared to advice White Money because they all see him as a "fatherly figure".
You would recall that Jackie B also referred to White Money as a "father" because of his attitude in the House.