The Emir Of Borgu Says That Some Bandits Are Allegedy Taking Their Hostages To Benin Republic
The activities of bandits as they are known to some members of the public are to Kidnap people, and collect large amounts of money called ransoms for them to be released. And pending when the payments for their abductees' freedom are made, their criminal abductors do keep them in unknown places, perhaps, deep in the forests that are void of other human activities. This is about how much the ordinary people can say about the inhuman act of kidnappings by the outlaws. But contrary to this view, they just might be doing the unthinkable with their victims.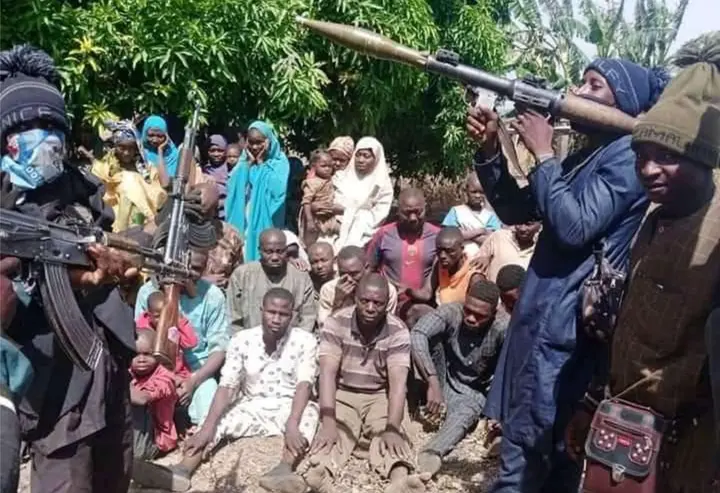 A few days ago, the Emir of Borgu in Niger state where banditry is also common, called on the federal government to send some security operatives to intercept the criminal elements who might be on their way smuggling their Kidnapped victims to the Republic of Benin. Thus, it can be deduced that the reason why the moment some persons are taken hostages, there are no amounts of negotiations and money that can secure their return might not be unconnected to this revelation. And it therefore means that some Nigerians might just be somewhere in the neighbouring countries suffering from being used as slaves having been sold into slavery by their heartless kidnappers!
An easy possibility of the above is the case of the Boko Haram terrorists. When Abubakar Shekau and his fellow hoodlums just took hostages of the Chibok school girls in 2014, the terrorists' leader first threatened to sell the innocent teenagers into slavery. And true to his threat, he later told the then President Goodluck Jonathan administration that he had actually sold some of them away! But because the religious extremist had the tendency to act like a clown, many people refused to believe him, especially initially. But it is already seven years down the lane, yet, albeit some of them have recently returned with children and some of their captors as their husbands, many more are still nowhere to be found till date.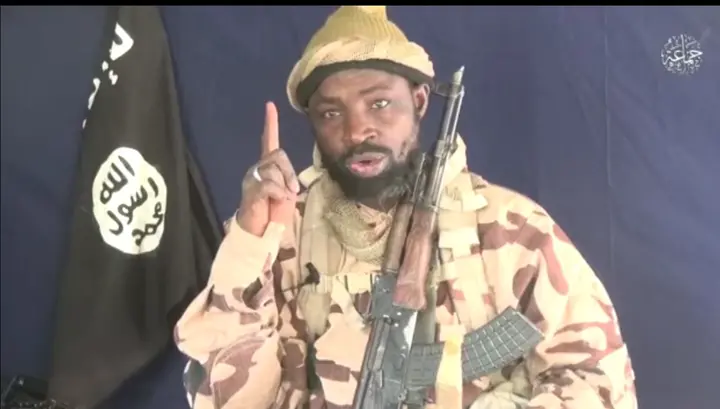 Abubakar Shekau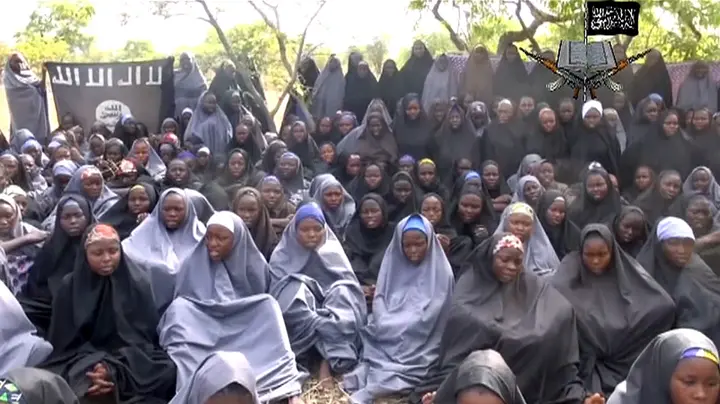 Chibok school girls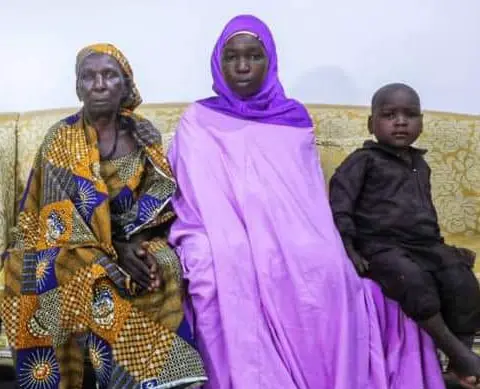 One of the Kidnapped Chibok school girls, her mother and child whom she has with a Boko Haram commander while in captivity
In conclusion, is it possible that the bandits whose barbaric activities are mostly about kidnapping people for ransoms are also selling some of their innocent captives into slavery? Therefore, the Emir of Borgu Kingdom may be right by hinting the federal government that some of the hostage takers are on their way smuggling many of their abducted ones out of the country to Benin Republic.