Shehu Sani Reacts After UAE Released Names Of Those Who Are Funding Terrorism Globally
It was reported today that the United Arab Emirates, UAE, released names of some individuals who are funding terrorism globally. After their names were released by the government of the UAE, it caused several people to react.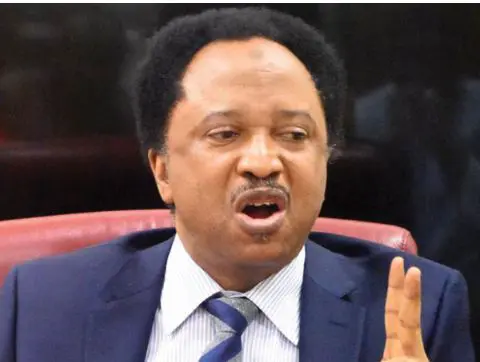 Based on that note, the former senator that represented the good people of Kaduna Central Senatorial Zone, Senator Shehu Sani decided to react.
While reacting, he stated it clearly that the United Arab Emirates, UAE has no issue of terrorism, but they have gone ahead to mention the names of those who are sponsoring terrorism, but Nigeria where people are being killed is doing nothing.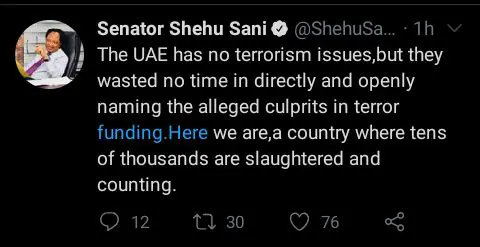 That's a good one from Senator Shehu Sani. The United Arab Emirates did the right thing by investigating and releasing these names.
Though they have terrorism issue, but they are helping other countries, such as Nigeria. We therefore urge the Nigerian government to learn from the United Arab Emirates, by releasing the names of the Boko Haram sponsors, so that Nigerians will know them.
What is your take on this? You can drop your comments and opinions below.