Sh0cking: Ritual Killers Tried to Exhume Buried Victim After Amotekun Arrested Them (Video)
Officers of the Amotekun Security Corps have apprehended three suspected ritual killers in Oyo State. Photos of the suspected ritual killers and details surrounding the incident have been revealed.
Video and photos of the suspects trying to exhume the remains of their alleged victim were obtained from TVC News.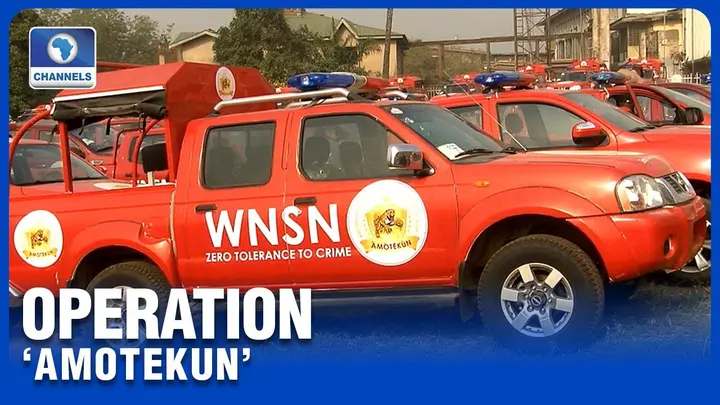 The Amotekun Security Corps (also known as Western Nigeria Security Network) is a security outfit based in all the six states of the Southwestern part of Nigeria. Amotekun Security Corps is responsible for challenging insecurity in the region.
The security outfit has often emphasized its readiness to arrest criminals terrorizing the South-West.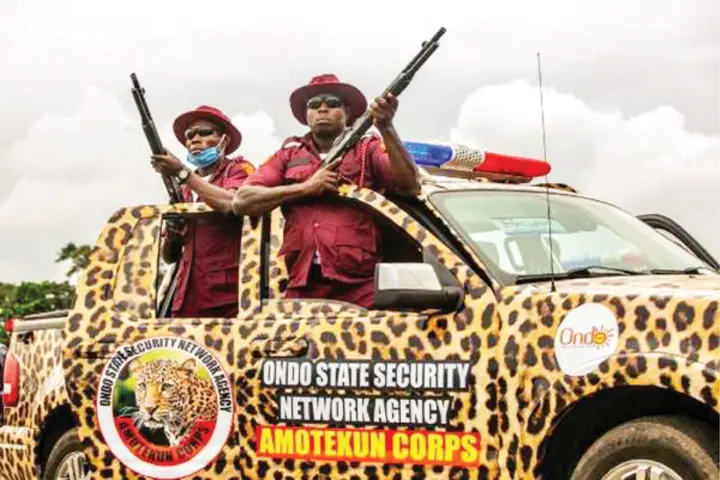 According to TVC News, Amotekun officers have arrested 3 suspected Ritual killers in the Boluwaji area of Ibadan, the Oyo State capital. The obtained video shows that the suspects were taken to the crime scene while surrounded by a large crowd and security officers.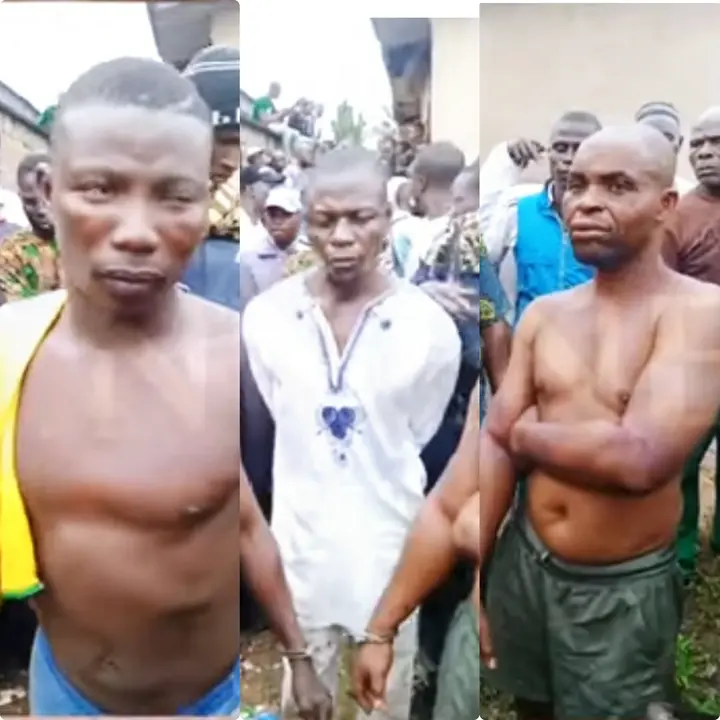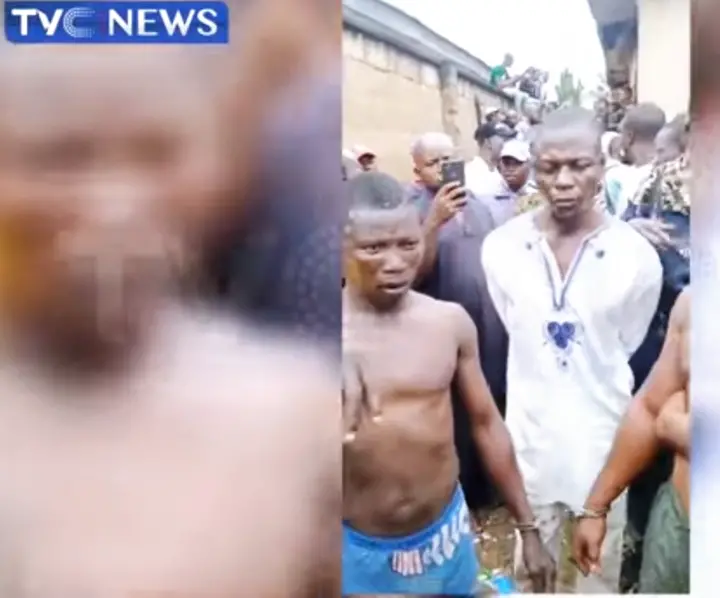 The Suspects allegedly killed an unidentified person and buried the body in a shallow grave.
In the obtained video, one of the suspects requested a shovel, and his request was granted. The suspect proceeded to wear his shirt while the handcuff holding his accomplices was unlocked.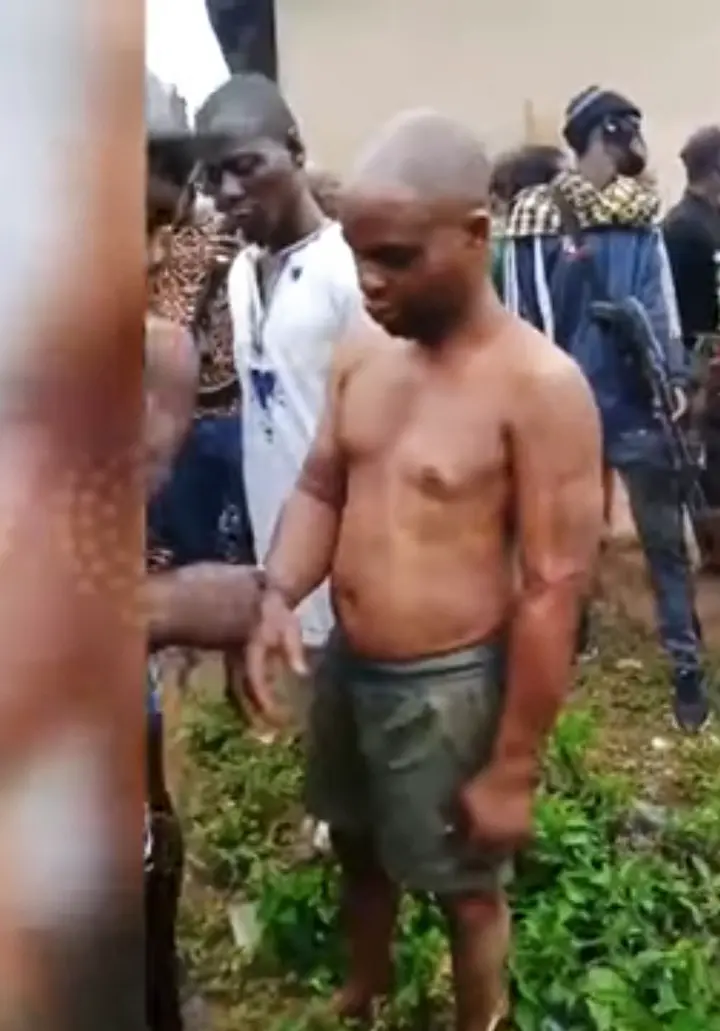 Later in the video, the suspects were seen trying to exhume the buried remains of their alleged victim under the close watch of security officers.