Osama bin Laden's fourth son plans to visit Israel with his wife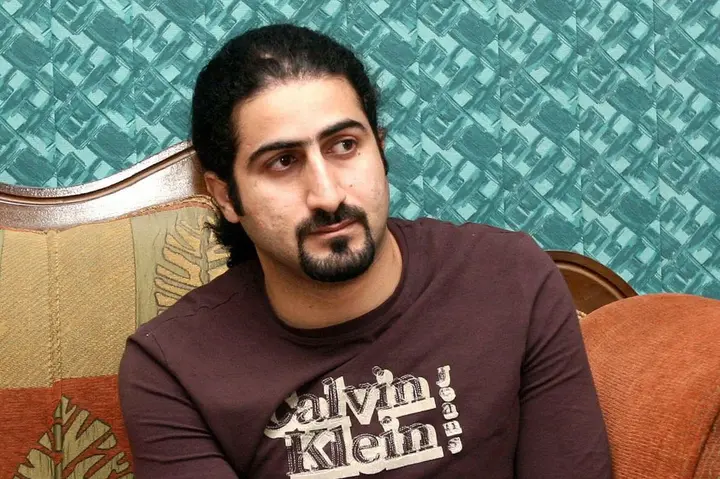 Omar bin Laden, a son of the late terrorist, Osama bin Laden has told an Israeli newspaper Yedioth Ahronoth that he is planning on visiting Israel as he apologised for his late father's actions and revealed more about his upbringing.
Omar told the newspaper that he was expected to take over from his father as head of Al-Qaeda but that he rejected the offer because of his disdain for his father's crimes. In fact, the press reported that Osama had personally handpicked him to be his successor but Omar grew to despise the cause his father fought for. He said "My father hated his enemies more than he loved his sons. I felt stupid for the life that I wasted, and I knew that I was leaving, and leaving very soon."
Elsewhere Omar who the press dubbed Osama's prodigal son said to a journalist that he love Osama as a father but that he disagreed with the extremes his father had gone. He however said he didn't want his father to be caught and tried (clearly this interview was granted in 2008 before Osama bin Laden was killed)
However, after a terrible depression, a bipolar disorder and a range of other traumatic experiences connected to Omar's childhood, Omar has matured in his views. His belief is that people should be able to live together peacefully irrespective of religion.
Omar bin Laden who currently lives in France is married to an Israeli lady named Zaina Mohamed Al-Sabah. He is currently an artist that loves to paint American sceneries. In fact his love for American films has influenced his paintings a great deal.
In a recent interview with the news media Vice, Omar who is now 39 years old said "I like old Western films…I respect cowboys. I love cowboy dignity."
It is left to be seen if the Israeli authorities will be magnanimous enough to allow Omar and his Israeli wife visit Israel. It is even harder to imagine the American embassy giving a visa to someone in whose veins the blood of Osama bin Laden runs; someone that bears Osama's last name. The terrible 9/11 injury to the American hearts may have been healed with time but the scars are still there!
In 2008, Omar told told The Associated Press that he hopes to become a peace ambassador and to spend the rest of his life trying to make up for the "big mistake" his father made. He insisted though that all Arabs are not terrorists and that certainly, all members of the bin Laden family are not terrorists either.