Nobody Can Accuse me of Having Properties or Mansions anywhere in Nigeria- President Buhari
President Muhammadu Buhari, has said that nobody can accuse him of having companies or properties anywhere in Nigeria, maintaining out that he has a clean record.
The President said this on Thursday in Owerri, Imo State, during a town hall meeting with South East leaders, during his one-day official visit the State.
The President said that the fight against corruption in the country had become very sophisticated and difficult, assuring that he would continue to strive to leave a lasting legacy of integrity and accountability.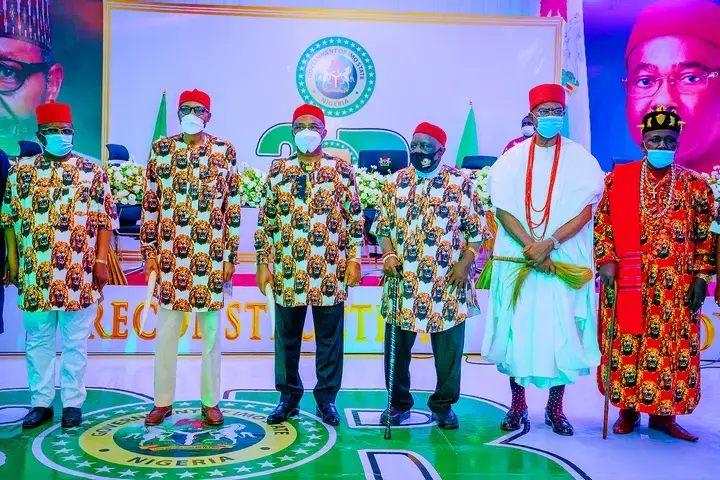 According to President Buhari, "Nobody can accuse me of having companies or mansions anywhere in the country and I thank God that I try to keep myself as clean as possible, so that I cannot be taken hostage. I will do my best to ensure that Nigerians that try hard, succeed in their efforts".
President Muhammadu Buhari was received by Governors of the South East Zone, elected and appointed public office holders, traditional and youth leaders as well as citizens of the zone.