Nigerian Army Acquires Locally-made Combat Motorcycles For Pursuit Of Bandits In The Forest
For the ongoing war against bandits and terrorists in Nigeria's northern region, the Nigerian Army has bought some locally produced motorcycles.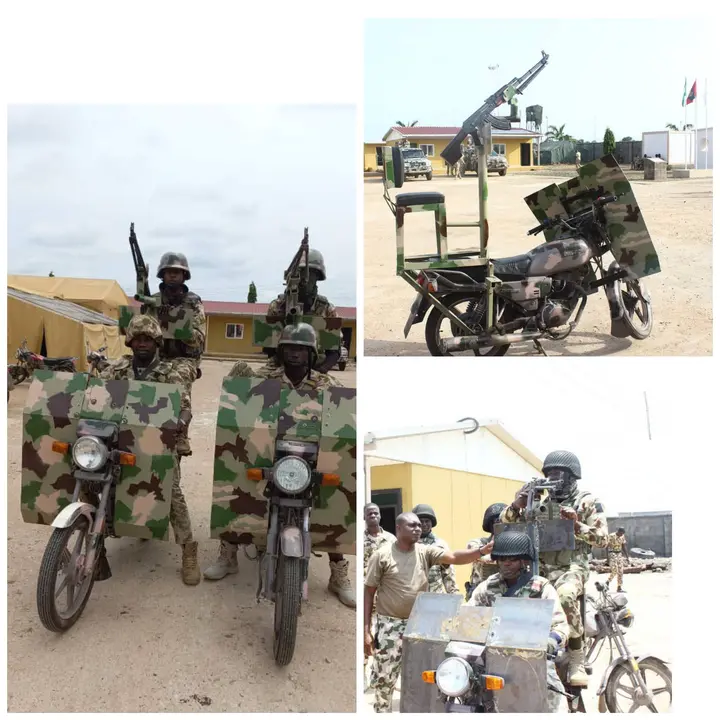 Two soldiers with Ak-47 rifles and a light machine gun can be transported on the motorcycle, which was specially designed to chase fleeing terrorists in the forest.
The majority of bandits and terrorists hide in the woods, making it tough for vehicles to track them down. Motorcycles that have been designed for hot-pursuit operations will be able to travel routes that are difficult for vehicles to travel.
The Nigerian Air Force will be blasting the criminals from the air, while the land forces will be pursuing the fleeing militants.
During the weekend, the military conducted a successful operation against bandits in Zamfara State. Aerial bombardment by the Nigerian Air Force killed dozens of militants, and forces on the ground neutralized a large number of fleeing insurgents. The government of Zamfara confirmed the news to the media.
To thwart terrorists' communication systems, the federal government had previously shut down telecommunication networks in the area.
With the latest offensive operation against bandits and terrorists, insecurity might soon end in the country.