Military Jets Supply Us With Weapons And Food In The Forest- Herders Arrested By Vigilante Alleged
Gerau Dandawo, one of three armed fulani cattle Herders arrested by a local vigilante in a community in South-South Nigeria, claimed that Nigeria Military jets provide them with weapons in the forest where they usually hide after carrying out an attack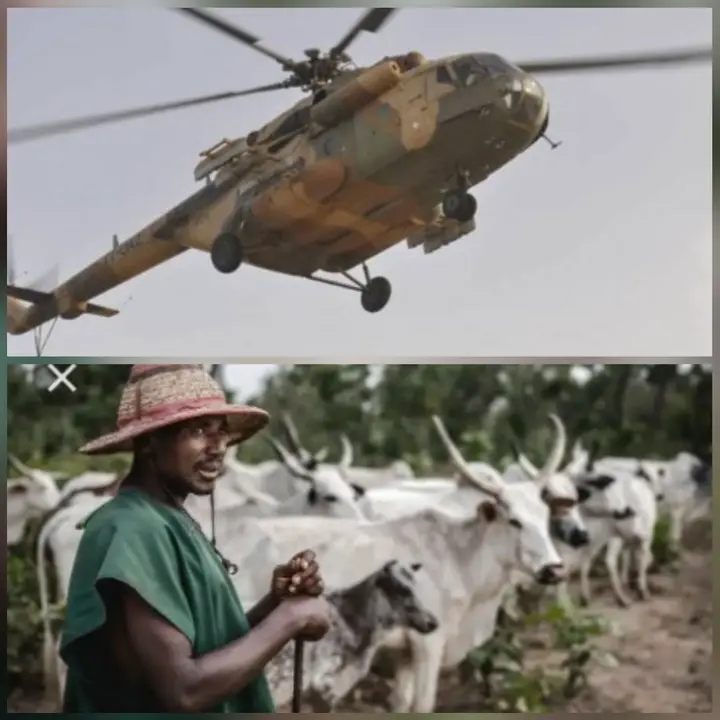 A vigilante chief who pleaded for anonymity told Gazette Africa that the armed cattle Herders were arrested on Sunday after a tip-off by a hunter who saw them in the forest on Saturday night
He alleged that last week Thursday, a girl who went to the farm with her mother was raped by the Herders who also stabbed the mother. So on sunday, a hunter who saw them in the forest informed us.
According to him, when we got there, the fulani herdsmen attacked us but we overpowered and arrested them. They confessed that military jets provided them with weapons and food in the forest
Going further, the Vigilante chief said the herders are still in their custody and they will not hand them over to the police because the ones they caught before and gave to the police were released without their knowledge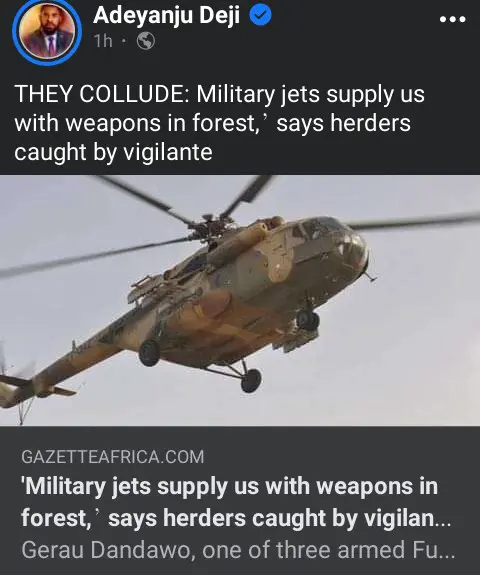 .