Lawyer Who Dragged Buhari To Court Demanding the Licence To Bear AK-47 Should Note These 2 Things
A report reaching us from Sahara Reporters revealed that a human rights lawyer, Malcolm Emokiniovo Omirhobo has filed a lawsuit against President Buhari demanding the license to bear AK-47 rifles. In a suit filed before the Federal High Court, Abuja on 17 September 2021, the lawyer was seeking an order compelling the President and other relevant licensing authorities to grant him and other Nigerians permission to bear arms to defend themselves against bandits. Recall that the country has been struggling to curtail the activities of bandits.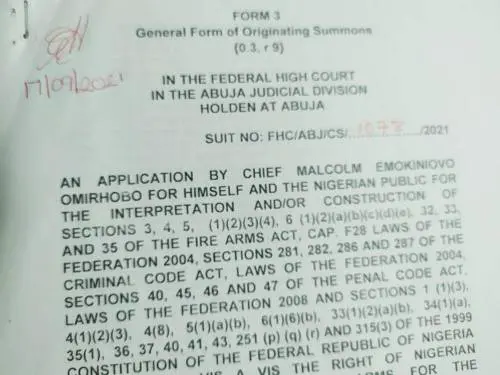 Despite the insecurity situation in the country, the lawyer and those in support of bearing arms should take note of the following;
Firstly, if all Nigerians have access to arms, the level of insecurity will be on the rise. Crimes such as armed robbery, cultism, and murder will catapult. The security operatives might find it difficult to instil order in the society since everyone has weapons. In saner climes like the US where guns are legalised, there has been a surge in the cases of murder despite the civilization of its citizens. With a law such as this part of the world, chaos might be the order of the day.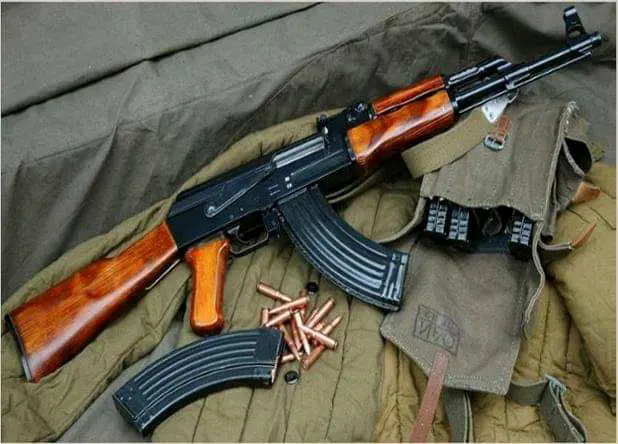 Secondly, laws such as this need to be deliberated at the National House Assembly before it is enacted. Instead of dragging the President to Court, the lawyer should have channelled his grievances to an elected representative of the people.
Members of the public should trust the military and other law enforcement agencies, as they strive to curtail insecurity in the country. The bearing of arms by citizens will cause more harm than good.