A well known human rights activist, Adeyanju Deji has claimed that he has been reliably informed that they are planning to embarrass former president Goodluck Jonathan, by deceiving him to join the All Progressives Congress, APC.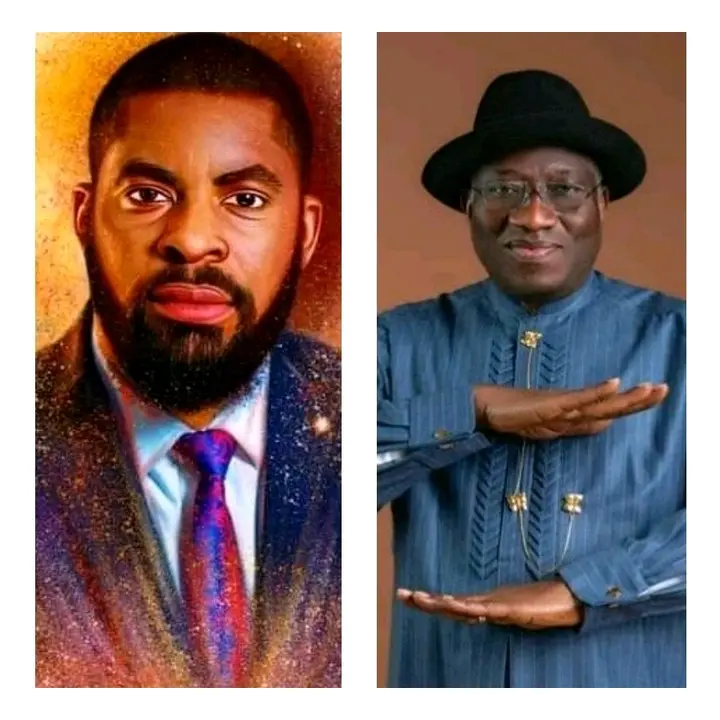 Speaking further, he stated that they will never give him the presidential ticket even if he joins APC, stating it clearly to him that it's a good strategy they want to use to sell the party, by tricking Goodluck Jonathan to join the party.
He went further and urged ex President Jonathan to quit partisan politics and maintain his profile as a respected African statesman and democrat so as to avoid being disrespected.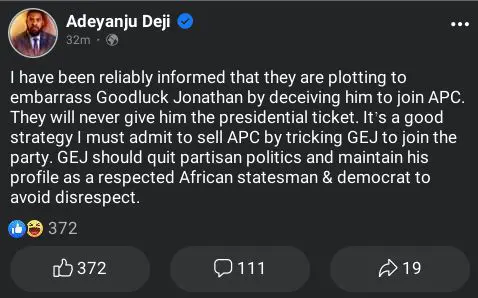 That is a good one from Deji. If what he just revealed here is the truth, I really think that former President Goodluck Jonathan should try to do the needful so as to avoid any form of regret at the end.
What is your take as it regards to what Adeyanju Deji has just said here? You can drop your comments and opinions below.