'I Want To Give Out My Son Before I Die' Sick Mother Cries For Help (Video)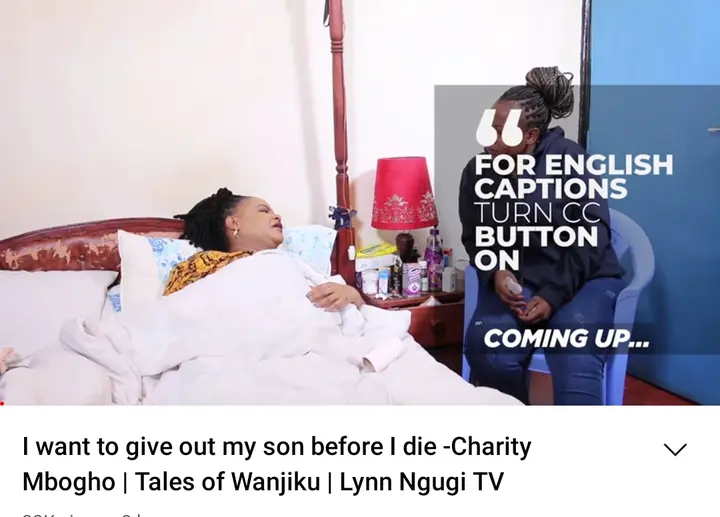 What would you do if you knew for a fact that you had been severely sick for a long time and were unable to move from your sickbed and needed to do something about it? A circumstance like this would be extremely painful, and no one would want to find themselves in this predicament, especially if they are a parent.
This is the account and real-life circumstance of a very strong woman by the name of Charity Mbogo, who is very sick and is requesting that his physically challenged son's assistance be transitioned smoothly to his own family.
Charity Mbogo is appealing to anyone who is capable of caring for her only son to do so after she has passed away and for the rest of her life. How awful it must have been to find out you were going to die that way.
According to Charity, her darling son wakes up every morning to have his breakfast and opens her room only to jump with joy when he sees his mother, who is in a critical state because he is unaware of her situation.
Charity Mbogo confesses that she is terrified that one day her kid will walk into the room and discover that his beloved mommy is no longer there. She claims that this is the reason she wishes to give up her only son before she passes away.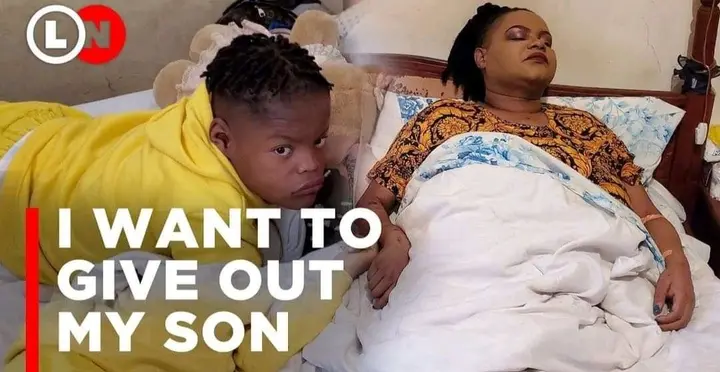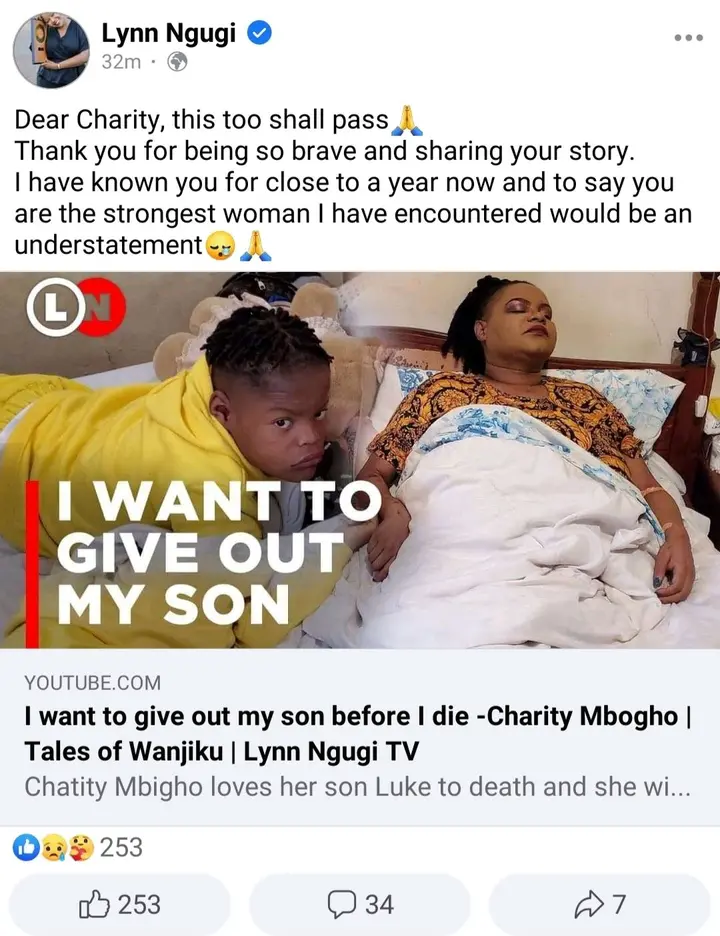 Watch Video Below: