I Once Gave Someone Money And Collected It Back Because He Said It Is Not Enough -Bishop Oyedepo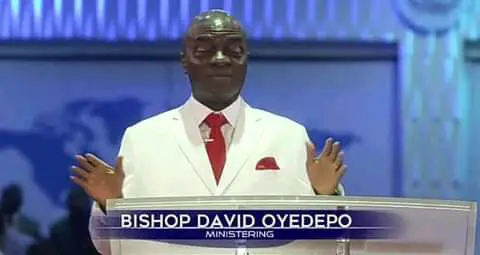 Bishop David Oyedepo, the General Overseer of the Living Faith Church Worldwide spoke at the 1st Service, Faith Tabernacle. It was the Covenant Day of Favour Service and he spoke about 'Understanding Pathways To Godliness.' While talking about the Earthly Costs Of Ungodliness, the man of God revealed that Ungodliness destroys destiny as he focused more on the issue of pride. "Let's just pick the subject of Pride. Pride goes before destruction and a haughty heart before a fall," he said.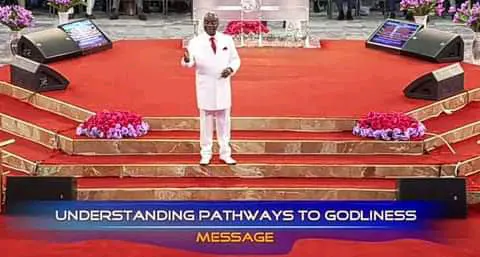 The man of God however revealed that you can be spiritually proud, you can be financially proud, you don't have to be anything to be proud. There are many proud beggars. You give them something and they look down on you. He didn't have anything but there is pride inside him. "I gave someone something one time like that and he said it was not enough. I said, "he should bring it." He gave it to me, I said, "thank you."he said. God resists the proud. I don't owe you a thing, I just extended a heart of love to you and you rejected it. Anybody can reject it.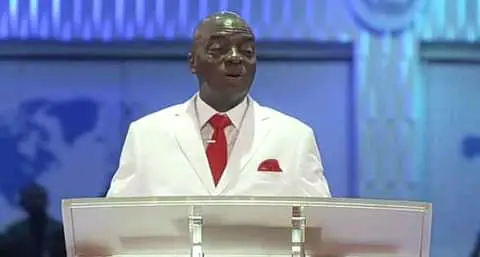 He further explained that am any sin against your body makes God destroy that body. Sin destroys. Anybody can just ask Jesus, "save me Lord." The good news about sanctification is that you can have a U-turn at any point. But until you turn, it is not your turn. That is the good news about the Good news. Anybody can decide to turn today and then God will receive you as if you never did. 'Don't explain away what destroys, change your stand, line up with the Word of God and then things will keep changing for the better in your life," he advised them.
Finally, he advised them no to turn God's favour away from their life, because they will forever need it. When you remove grace from your life, what remains is disgrace.