How Family Of The Pastor Who Was Allegedly Killed By Muslim Mob Narrowly Escaped Death In Kano
Although the Christian Bible contains detailed information on how many devotees of God including Jesus died through horrible prosecutions, the death of Pastor Yohanna Shuaibu who was allegedly killed by Muslim mobs in Kano State remains a great loss to his family.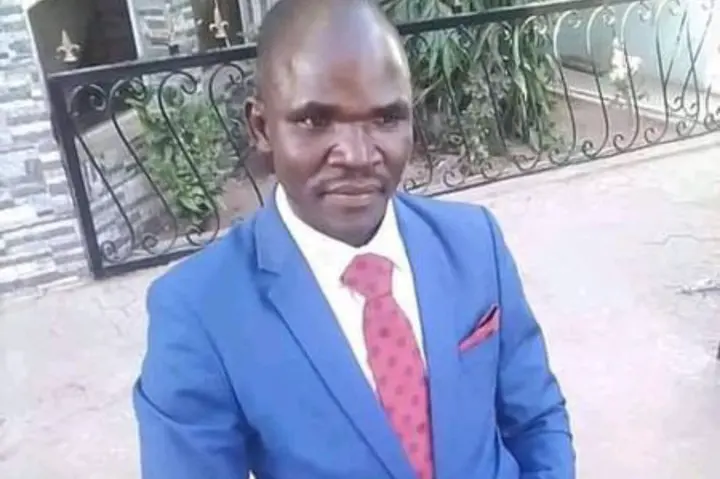 Information on the internet suggested that Pastor Yohanna before his death converted many people in the area to Christian. So It happened that a young boy whom he converted to Christianity murdered his brother's wife and the Muslim mobs unleashed their anger on the Pastor by burning his house, church, and missionary school. The Pastor was severely Butchered with a machete. However, his family narrowly escaped death, and below is how his family consisting of his wife and kids managed to escape.
It was explained in the report that the Pastor was attacked by the mobs at night, so while they were unleashing mayhem on him and his properties, his wife took their kids and escaped through the darkness that covered everywhere.
Although the Pastor might be the target but since his house was burnt, it can be said that his family narrowly escaped death as the whole house was razed by fire. To me, this is not the best way to go about issues like this. The Muslim mobs should have reported to the Police instead of attacking the Pastor. Let's learn how to be our brother's keeper and value their lives regardless of whether he/she is Christian or Muslim.
It was also stated that people advised the Pastor to vacate the area for some time as they sensed danger. He listened and left only to return the next day hoping that the coast was clear. Unfortunately, he was attacked and killed before the arrival of policemen.
What are your thoughts on this issue? Share them via the comment box below.