Friends, FFK Has Been Fulanized, Islamized And Norrhernized, I Just Wanted You To Know This – Igbokwe.
Spokesperson of All Progressive Congress (APC), Lagos State chapter, Joe Igbokwe, has taken to his official Facebook handle to react after the former Minister of Aviation, David Oluwafemi Adewunmi Abdulateef Fani-Kayode, popularly known as FFK Officially defected from the Peoples Democratic Party (PDP) to the All Progressive Congress (APC).
According to research, the President, Muhammad Buhari has formally welcomed the former Minister of Aviation, Femi Fani-Kayode, who currently defected from PDP to the All Progressive Congress (APC).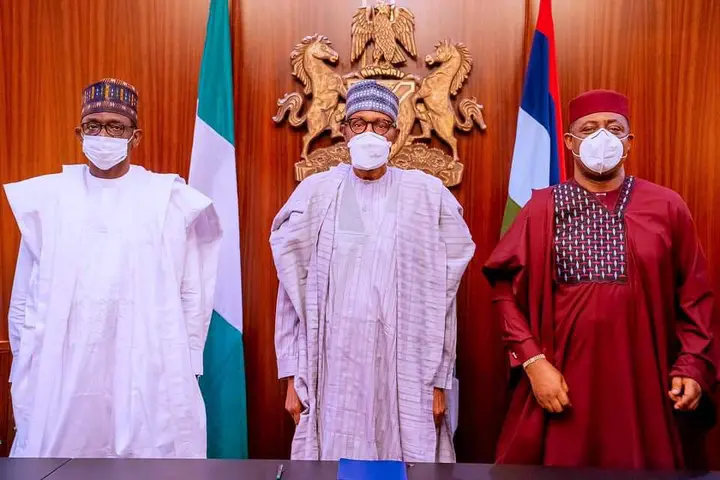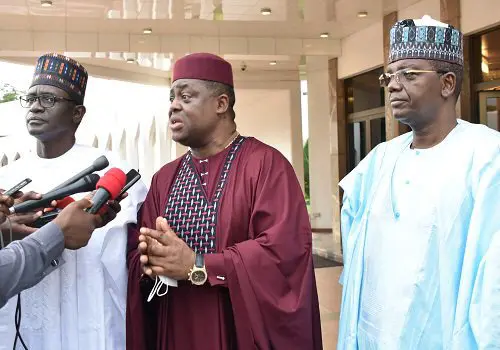 One of the few people who reacted to this information was Joe Igbokwe.
While quoting the words of Kurtis Adigba, the exceptionally boisterous APC supporter, and special adviser to the Lagos State governor on drainage and water resources, Joe Igbokwe said, "Friends, Femi Fani-Kayode, has been Fulanized, Islamized, and Norrhernized. I just want you to know. Next time he tells you something, take it to the bank".
See post below…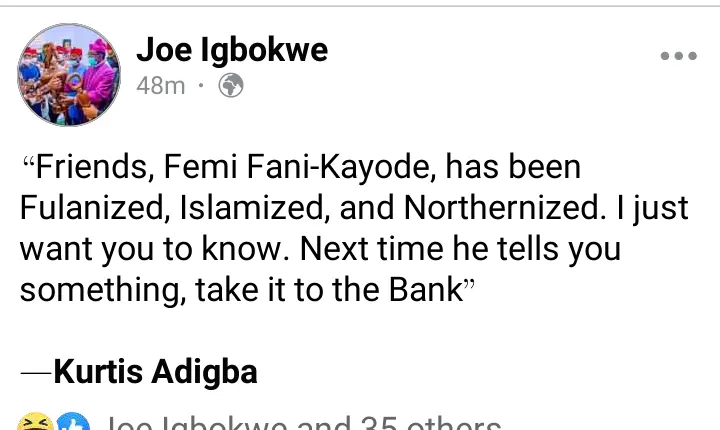 Joe Igbokwe also asked, "What will those who said that they have exchanged Joe Igbokwe with Femi Fani-Kayode do now that he is in APC?".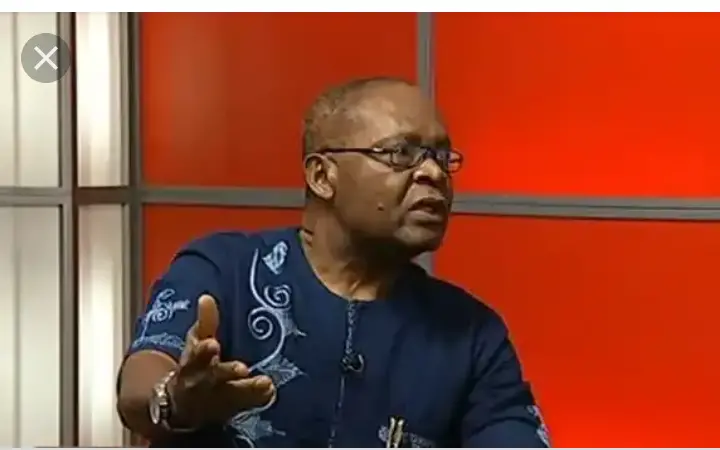 See post below..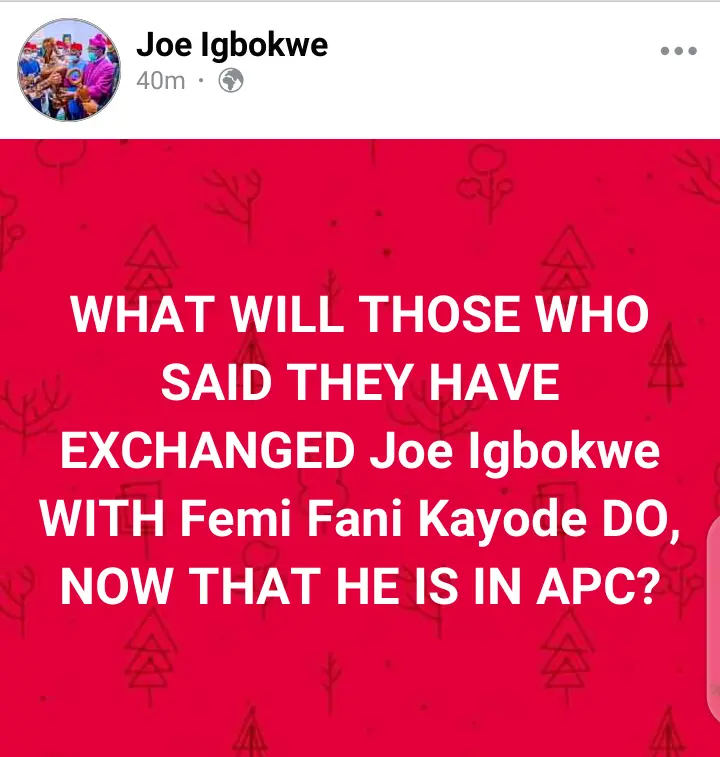 This particular information has attracted a lot of attention as many Nigerians took to the comment box to share their thoughts. The majority is of the view that Femi Fani-Kayode has the right to join any political party if his choice.
There are a few others who think differently. These categories of people argued that Femi Fani-Kayode should stick with his former political party, PDP.
What is your view on this?.
Do you think Femi Fani-Kayode did the right thing by joining APC?.
Feel free to leave your comment below.