Boma Vs Angel : 2 Things Boma Said That Provoked Angel Into Fighting Him
The Big Brother Naija House broke into a hot exchange of offensive words this evening as a result of the clash between two housemates, Boma and Angel.
Boma and Angel broke Into a fight while they were having good times with other housemates at the playground. Many people might wonder what could have actually caused such a clash between the two housemates.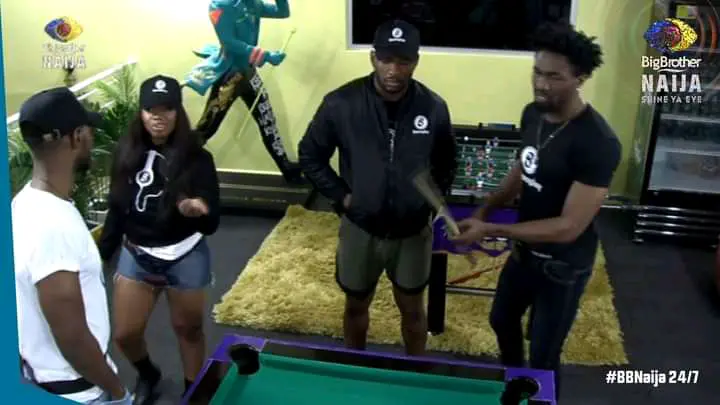 Angel was seen removing her wig and advancing towards Boma but she was held back while other housemates equally held Boma to avoid a direct contact and subsequent exchange of blows.
After having been sperated by other housemates who intervened to avoid the dou breaking the house rule, Angel later reveled to Queen and other housemates what Boma said which provoked her.
According to Angel, Boma told her that being in Big Brother Naija House will be her biggest achievement in life.
Again, Boma had also said that Angel is a 'kiss and tell" kind of a person. She said Boma also insulted her family and called her bastard.
Angel who was highly provoked by such words said she would rather fight and go home than to sit and watch Boma insulting her and her family in public.
Angel had already warned him never to drag her family into his conversation in the house.
"Never in your life think that you are better than me. Why should you say that this will be the biggest achievement of my life? Who is Boma? A 35-year old man being in the same house with me 21 year old? I rather leave this house than see you talk to me in such manner. I will show you pepper when we leave this house."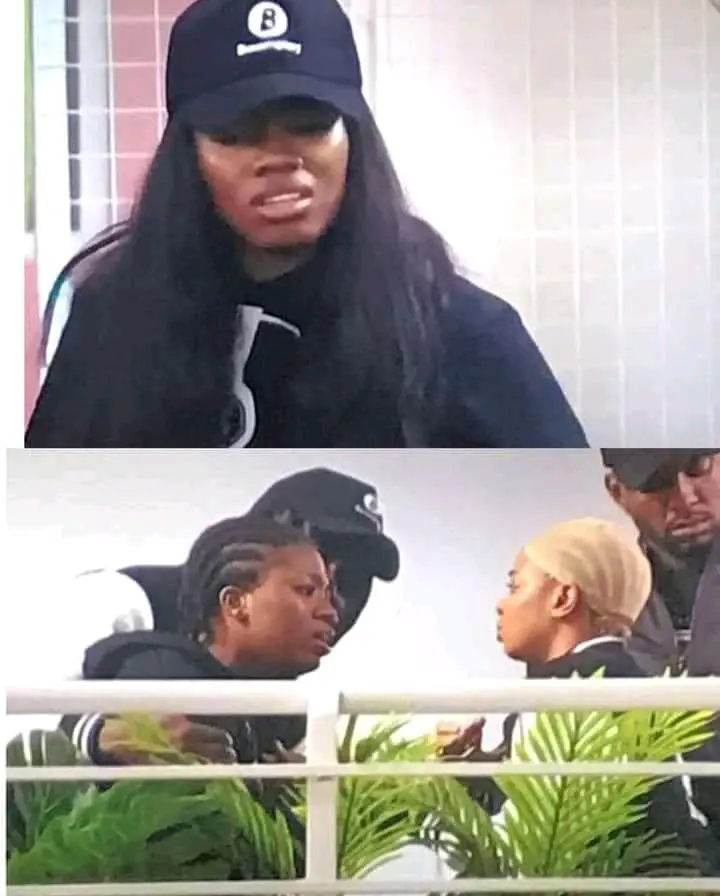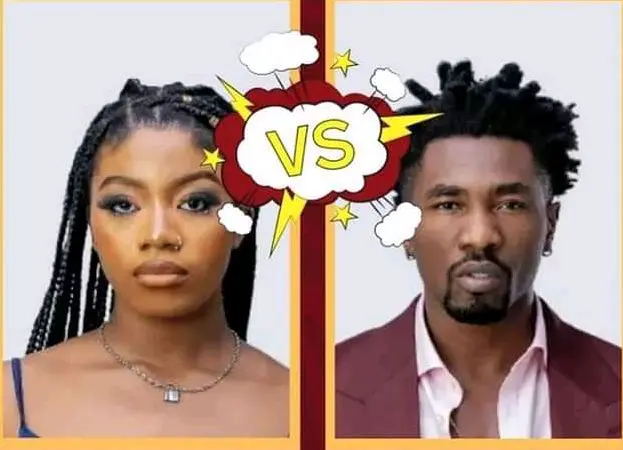 It should be noted that their clash did not involve a direct exchange of blows or bodily contact. Such would have disqualified both of them, automatically, form the game.
Prior to this fight, Boma and Angel had earlier had a misunderstanding which they settled few days ago.