Aisha Yesufu reacts after it was reported that Bandits captured military base in Zamfara
A well known human rights activist, Aisha Yesufu has reacted, after it was reported that the Bandits in Zamfara captured the Nigerian military base in the state, killing twelve (12) officers and siezing weapons.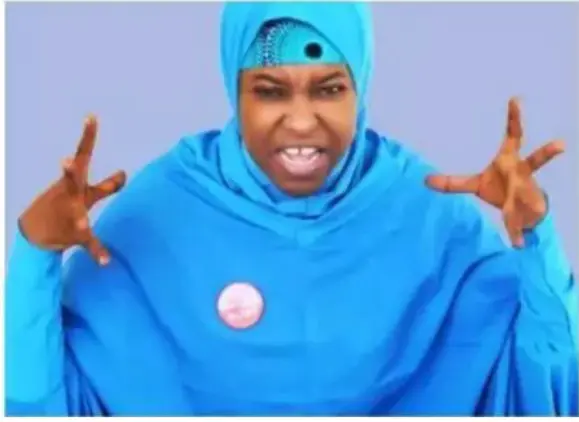 Aisha decried the unfortunate incident which lead to the loss of 12 men of the Nigerian military as reported by Peoples Gazette, saying that it is unfortunate that thing like this are happening under a former military head of state.
In her opinion, she said the number reason why the current president was voted into power is to help tackle the security challenges in the country, and since he has failed in that regards, she see no reason why he is still in office as the Commander-in-Chief, or is "Buhari's presidency greater than the territorial integrity of Nigeria?" She asked.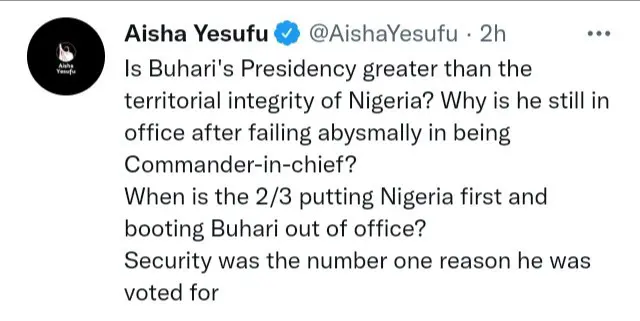 Contrary to her opinion, the President can't be asked out of office just as a result of one incident neglecting the several recoded achievements of Mr. President in several other sectors and the successes recorded by the Nigerian military over the insurgency and banditry in recent times. War against insurgence is not a war that can be won overnight, it takes a long process and it comes with ups and downs.