How 751 Bullets were Found Inside Sacks of Garri, Rice in Three Vehicles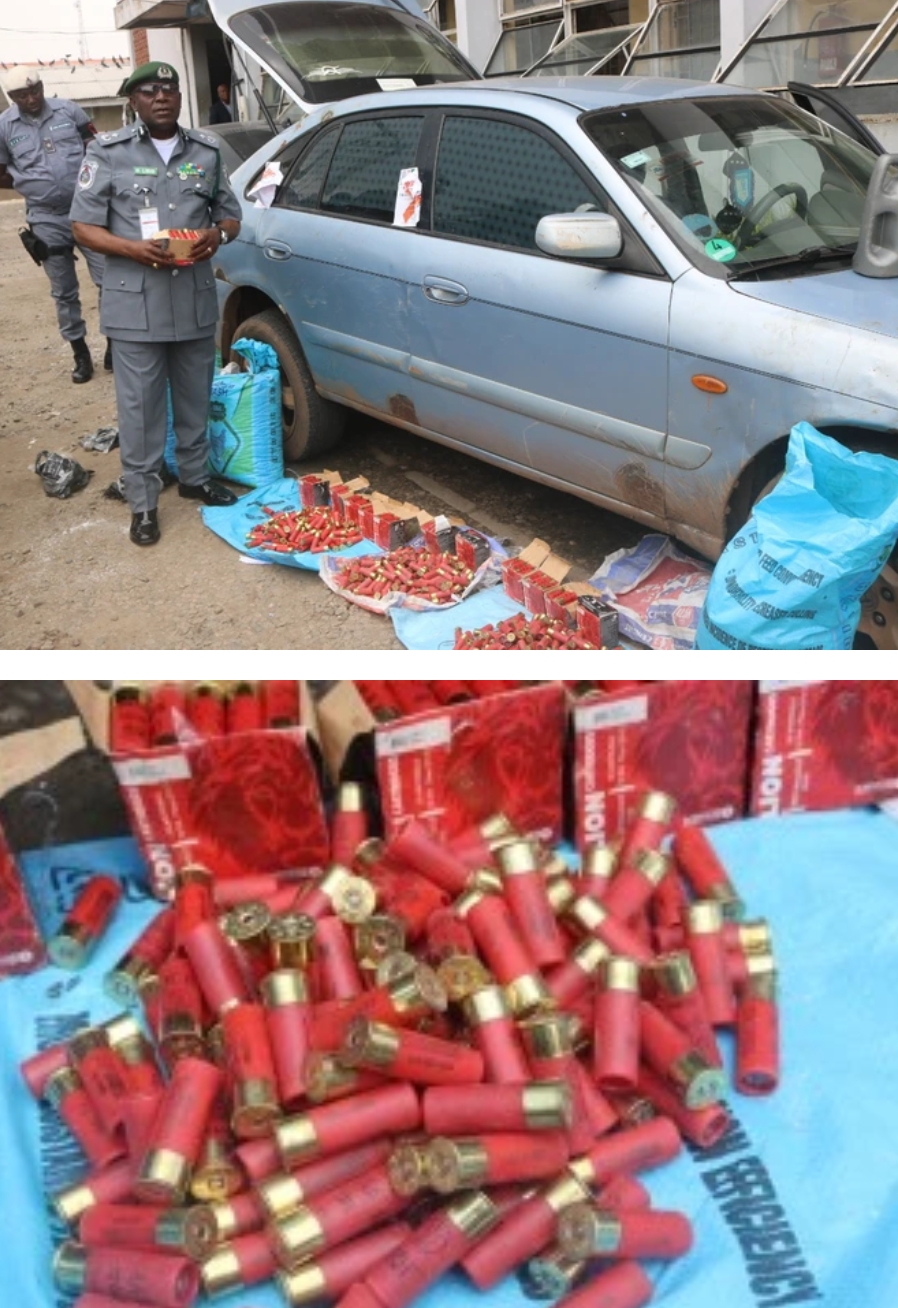 The habit of smugglers using smuggled goods to bring weapons and ammunition into the country came into the fore again as up to 751 bullets were found concealed inside sacks of cassava flour popularly known as gari and parboiled rice in three vehicles.
This was discovered when men of the Nigerian Customs Service intercepted them and subjected them for checks after the drivers abandoned the vehicles on sighting the officers, the service announced on Monday, September 27.
Shortly after the drivers fled after abandoning the three Mazda saloon cars used for the smuggling, the Special Assignment Team of Federal Operations Unit, Zone A of the service decided to give them a thorough check and on doing this, they discovered the 751 bullets carefully concealed inside the various sacks of cassava flour and parboiled rice.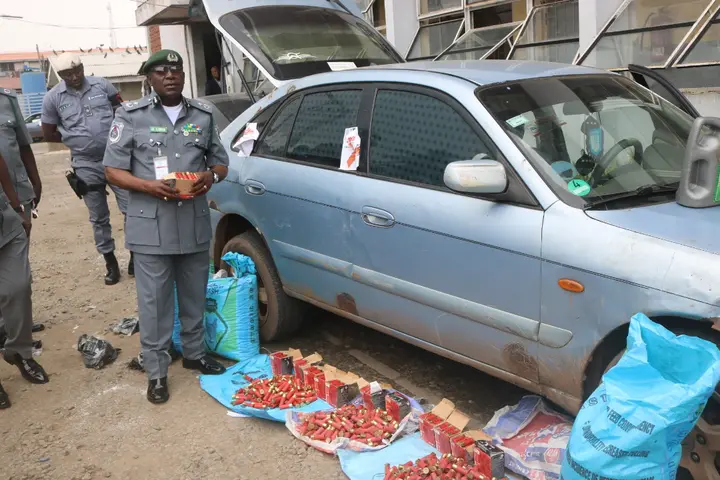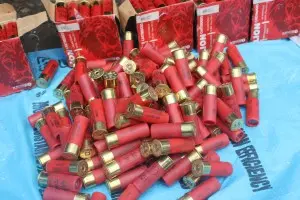 The bullets found in one of the cars (PHOTOS CREDIT: Nigerian Customs Service Facebook wall)
It was gathered that the seizures were made on Sunday at about 10.00 p.m. along Igboora axis of Oyo State while officers of the zone were on patrol after the drivers abandoned the vehicles on sighting the team's official vehicle.
According to a statement by the zone, signed by its Public Relations Officer, Theophilus Duniya, posted on the Facebook wall of the Nigerian Customs Service, the items discovered during physical examination included 751 pieces of 70mm live bullets carefully concealed inside sacks of cassava flour and sacks of parboiled rice.
According to the statement, following the discovery the vehicles and their contents had been deposited at the unit headquarters for further investigation while a manhunt has been launched to apprehend the drivers of the three vehicles.
There is no doubt that the discovery of 751 bullets inside sacks of gari and parboiled rice has shown that smugglers are using all methods and opportunities to bring in arms and ammunition through the borders into the country and efforts must be made by all agencies to nip the situation in the bud.