Horrifying Moment as a Drunk Woman Tries To Throw Her Kid In a Well – (Video)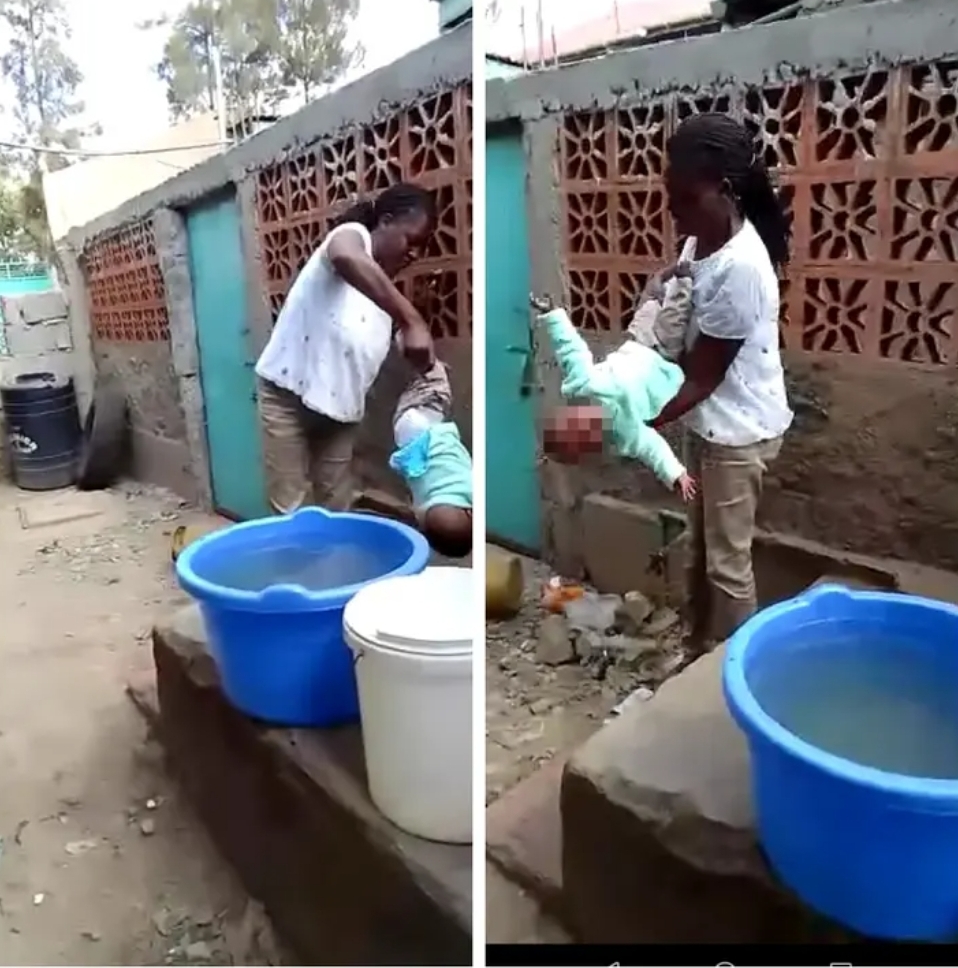 A viral clip has elicited some wild reactions across the internet after a middle-aged lady was spotted doings some unbelievable things to her own child.

In the clip shared on most social media sites, the lady who was seemingly drunk was seen holding her kid ruthlessly as she opened a well ready to kill the innocent kid.

This clip has sparked wild reactions with many calling for the kenyan children welfare office to act fast before the young kid loses his life.


Reactions
Stacy… The person who took the video may God bless you because through the video the baby has been rescued.

Wanjiru… Why are those women watching that kid instead of helping him kwanza huyo mama amepewa mtoto and she walks away..hata hao wanarecord videos are as inhuman as the mother..poor baby i pray he gets rescued.


Leen… Why cant those taking the video take the baby away from her? Instead of wasave mtoi wanachukua video aki that is very baad n showing stupidity of the highest level… Yaani humanity iliisha walai so sad aki.