The Mark On Bandits Leader Forehead, A Sign Of Devotion To Islam Or A Camouflage?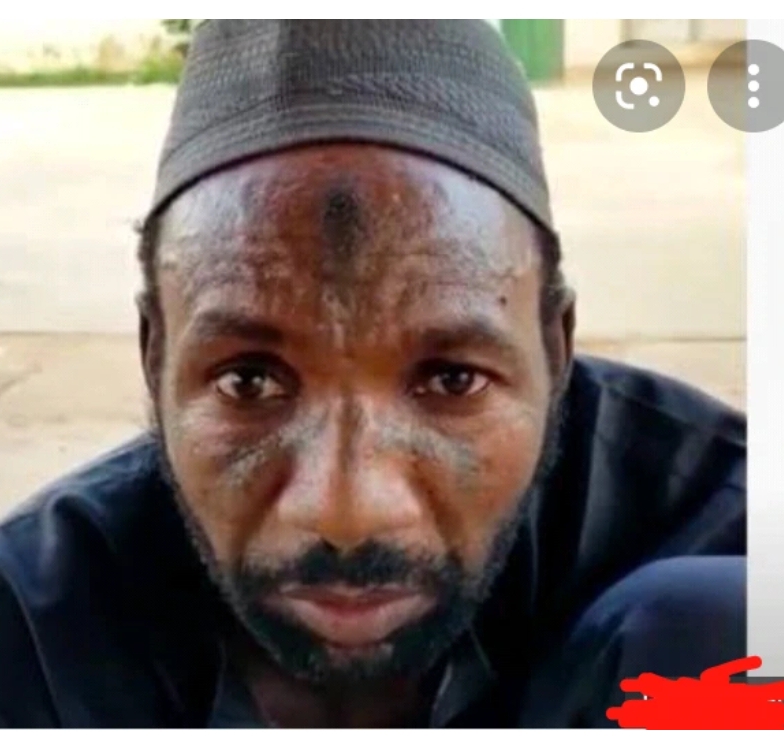 To begin with, I would like to commend all the security operatives in Nigeria, including the police and military. Their importance in the country and her security sector cannot be overemphasized. The military, especially has been putting their hands in the dangerous mouth of hungry lions to ensure that those behind banditry, kidnapping and all other criminal offenses are brought to justice. This is handsomely commendable. Therefore, I say, kudos to them all.
Let's talk about Islam a bit before we understand how disgraceful Goma Samaila has been and is to the religion.
All the religious leaders and extremists in Nigeria and most of the Christians and Muslims, devoted and non devoted will agree with me that Christianity and Islam are the most practiced and recognized religions in Nigeria.
Apart from being the most practiced religion in Nigeria, they are known to be from God, not a camouflage of what a true religion looks like.
Image credit: Fanack.com
If you read the holy Bible and study the holy Qur'an, you will agree with me that these two religions do not support evil, not to the extent of banditry, kidnapping and so on.
How is Goma Samaila a disgrace to Islam? You would ask. To start with, take a good look at Goma Samaila. What is his religion by appearance? He is a Muslim right? Now take a look at his forehead. Did you notice something very peculiar to Muslims? Now let's talk about that.
Image credit: Sahara Reporters
That black spot on Goma Samaila's forehead is known as prayer bump. It is also known as Zebibah, Zabiba or Zebiba. This is found on the forehead of every devoted Muslim. As may be misinterpreted, this prayer bump is not a must have for every Muslim. It is not a prerequisite to becoming a Muslim, yet most devoted Muslims have it.
Prayer bump is caused by persistence devotion and prayer to God by core Muslims as they prostrate and fall on their heads as a reference to God after listening to God and after reciting the verses in the holy Qur'an day in, day out and in between.
Looking at Goma Samaila's forehead, it is accurate to say that he is a core and devoted Muslim. This means that he does everything a true Muslim would do to his God who he loves. But Goma Samaila lack one thing. What is that one thing he lacks? You would ask.
Samaila, being a Muslim, obviously says his prayers but does not practice his fate in spirit. Islam as a religion does not support banditry, but Samaila, a Muslim who is supposed to practice what the Qur'an teaches outwardly is the one building more networks for bandits to connect. He is also known as bandits leader. Is Goma Samaila not a disgrace to Islam. Or is his own Islam different from what other Muslims practice?
In his confession, Goma Samaila proudly said that he has been doing this for so many years. According to him, this has earned him enough revenue to employ more bandits to carry out this bad operations across the north. This is what a so called Muslim with prayer bump on his forehead said. What a disgrace is Goma Samaila to Islam.
Finally, the people of Kaduna, Katsina, Zamfara and Niger states can now drink water and comfortably drop their cups without any fear of being kidnapped, at least, for now because the arrest of Goma Samaila, even if it may not be the end of banditry in these states, it will put fear in the lives of other bandits because, as it stands now, one can say that the fear of the soldiers by bandits, is the beginning of their wisdom.
But the question remains, is the black mack on Goma Samaila's forehead a sign of devotion to islam? Or is it a cover-up?
Unarguably, the military are just getting started to pull down banditry in the country. This is just the beginning. I am sure that other bandits are already scared of being caught. But there is no hiding place for the wicked. Just like the way Goma Samaila who has been wanted for a very long time has finally been captured, so also will other bandits, Ali Kachala be someday.
I must commend the federal government for its efforts in ensuring that the country is not overridden by these so called bandits. Therefore I say, kudos to the federal government and our security operates out there. We are proud of you.