IPOB Declares A Total Shutdown Of The South East On 1st Of October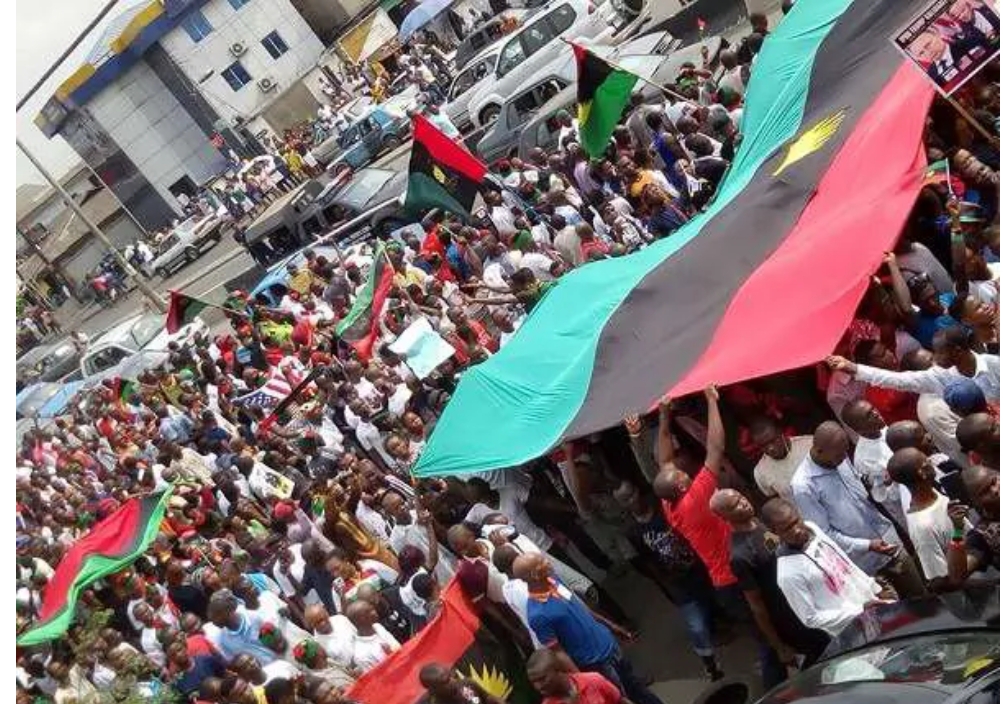 The Proscribed South-East secessionist group of the Indigenous People Of Biafra (IPOB) who had threaten to order another round of a sit-at-home order in the South-East come October if its leader Mazi Nnamdi Kanu isn't brought to court at his next court date, has released another order saying it will be enforcing a sit-at-home order on October 1, as a mark that it isn't part of the Nigerian configuration, when the country will be marking its 61st Independence anniversary.
This new order was announced in a statement signed and released by its publicity secretary, Emma Powerful, who further asked banks in teh South East Region to 'peacefully' bring down Nigerian flags in their premises, or be forced to asked its members of the IPOB to bring down the flag of Nigeria in the bank environs in the South-East.
According to Powerful, the proscribed group is taking these actions in solidarity with Ambazonia, a secessionist group in Cameroon, whose purported independence anniversary is on October 1."IPOB has declared 1st of October 2021 total shutdown in Biafra land as a sign of our rejection of the construct called Nigeria and there shall be no movement in Biafra land on this day.
IPOB leadership will communicate to Banks directly and give them reasons they must peacefully bring down the Nigerian flag in their banking premises before we do it ourselves in our own way.
Cynthia AnyikwaEverybody must strictly adhere to these directives from IPOB leadership, we want to let the world know that Biafraland is not Nigeria and shall not be.We advise Biafrans to stand with Ambazonia people as they celebrate their God-given freedom and independence."the statement in part readWatch our trending video of the day below;