Husband Fight Dirty With Wife In the Public After Catching Her Sleeping With His Nephew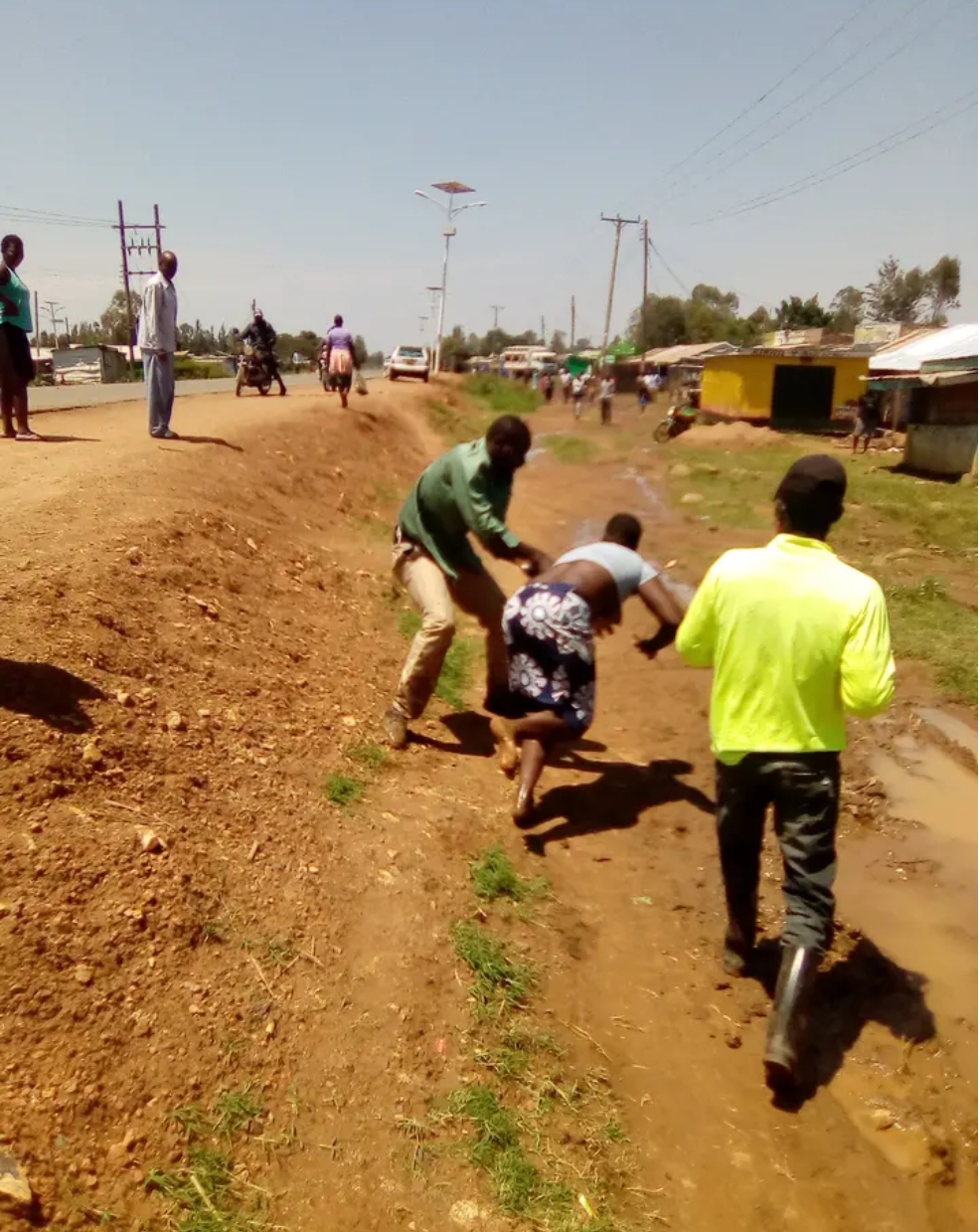 Today,couples have continued to part ways just because of differences that can be solved amicable by the two.Unfortunately,some of these differences have resulted into death of either of the two or both.At times,the innocent children have got themselves involved in these differences.

There were dramatic scenes at Kobodo center in Ndhiwa,Homabay county.A young man named William Onyango was surprised when his investigations took him to the center to look for his wife who has been missing for three days.He had got a clue that a young man who is a son to his brother had been making some suspicious moves on his wife.


As he landed in the center,he directly walked into the shop where his wife was with the young man.Due to anger,the man jumped on the boy but was overpowered by the boy who beat him seriously before disappearing through the back door.


The woman got angry and took a cooking stick together with a knife in readiness for any attack from her husband.This is when hell broke lose.The two fought for some four minutes outside next to the highway as people cheered before the bodaboda operators separated them having realised that the woman had a knife on her right hand ready to attack.



The woman was left unconscious on the ground as the man rushed to Kobodo police post to report the incident.Investigations are still going on.