He Has Masterminded The Killing Of About 300 Innocent Benue Citizens – Joe Igbokwe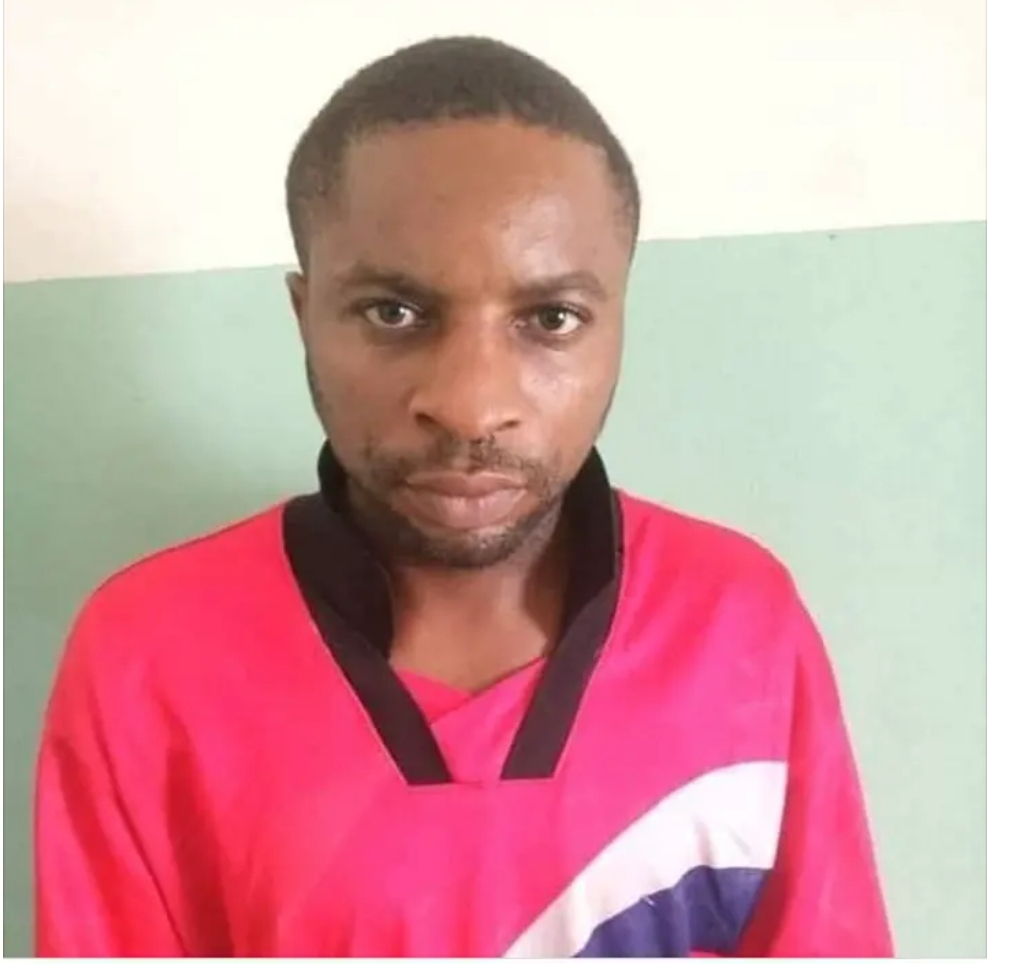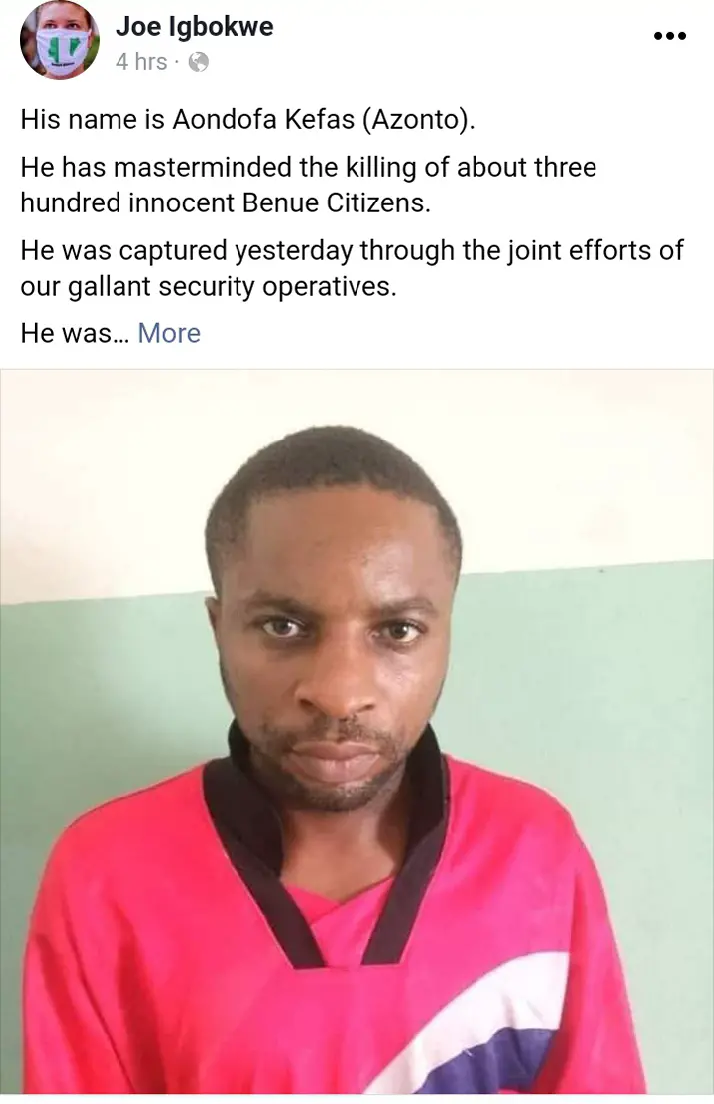 Joe Igbokwe took to his verified Facebook profile to share the photo of Aondofa Kefas aka Azonto, the alleged mastermind of the Benue killing, he masterminded the killing of about three hundred Benue indigenes.
He was captured yesterday through the joint efforts of our gallant security operatives,mr Joe Igbokwe said.
Our security teams seem to have stepped up their game, silently and achieving results, the evildoers in this nation are now on the run. The earlier the change for good the better for them, because the president has warned them to be more brutal on them, that is our teams of security operatives to the terrorists across the nation.
With this arrest, I see peace and security returning to Benue state. Meanwhile, he should be made to face the full wrath of the law to serve as a warning to others.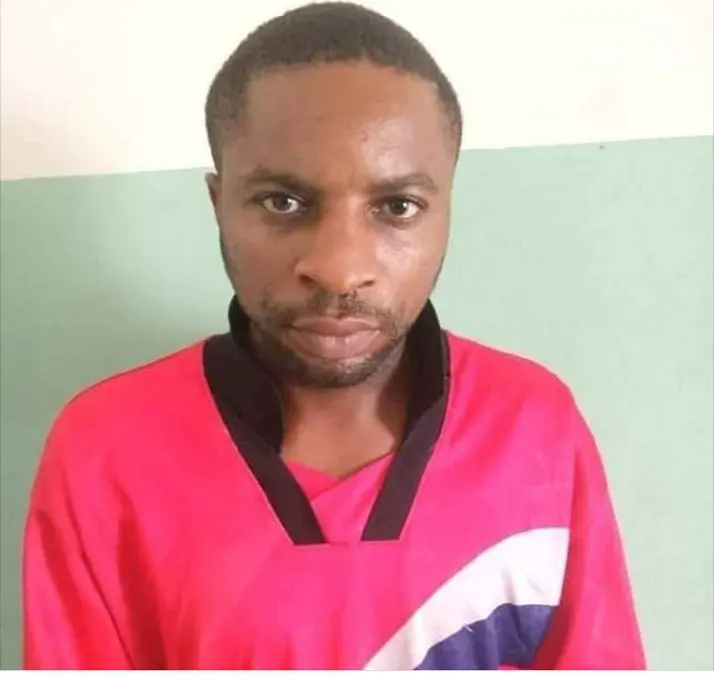 What is your take on this? We would like to hear from you, as your opinion is very much important to us.
Do you agree that peace will return to the Benue region? Let us get your view in the comments section.