If APC Won't Give Igbos 2023 Presidency According To Yakasai, What Is The Fate Of Umahi's Ambition?
A senior member of the All Progressives Congress (APC), Salihu Tanko Yakasai, has now alleged that the ruling party would not allocate its 2023 presidential to the South-East, Daily Post reported.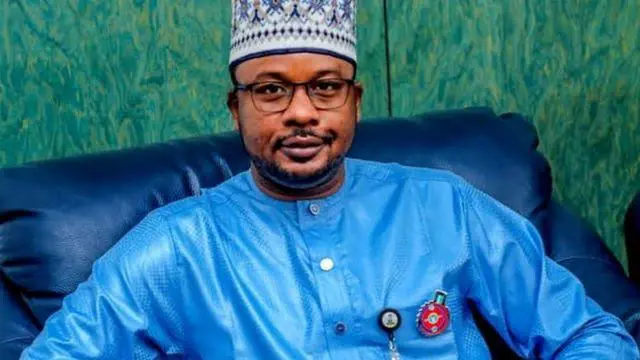 Explaining his statement, Yakasai accused the Igbos of not being united enough in calls for the zoning of the 2023 presidency to the South-East. Yakasai also opined that instead of the APC to allocate its ticket to the South-East, it would rather consider a candidate from the South-West or South-South. He pointed out that the Igbos do not, according to him, have the numbers required to produce a president.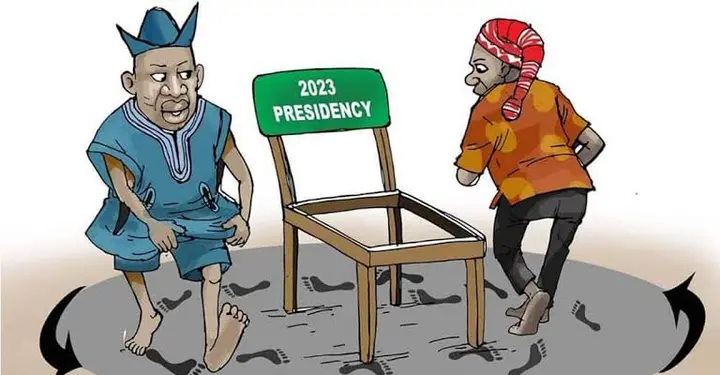 Yakasai is not the first politician to opine that the APC may not zone its presidential ticket to the Igbos, who have been clamouring for the Presidency for some time now. The South-East argues that among the three major regions in Nigeria, it remains the only one that is yet to produce a President.
However, Yakasai has now alleged the APC would not give the South-East its ticket because, according to him, they are not united.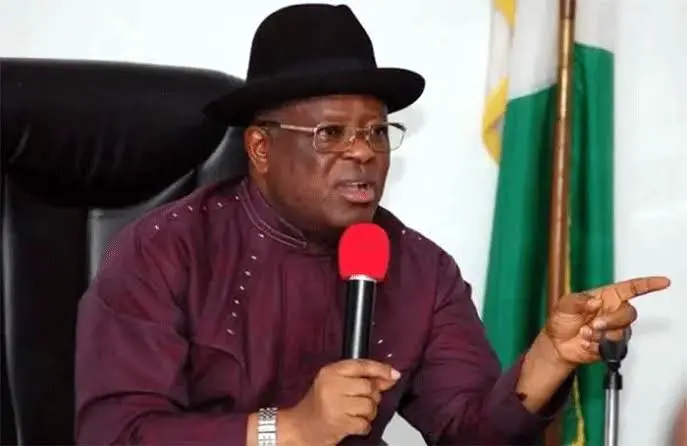 What then is the fate of Governor David Umahi, who many suspect is subtly nursing presidential ambitions; hence his move to the APC some months ago?
Umahi formally defected to the APC in November 2020, while also collapsing the structure of the then ruling People's Democratic Party (PDP) into the Ebonyi State chapter of the APC. Some analysts have opined that he moved to the APC because he felt the party is the best platform that could project his dreams of emerging as president if the Presidency is zoned to the South-East. Umahi has not publicly denied his presidential ambitions.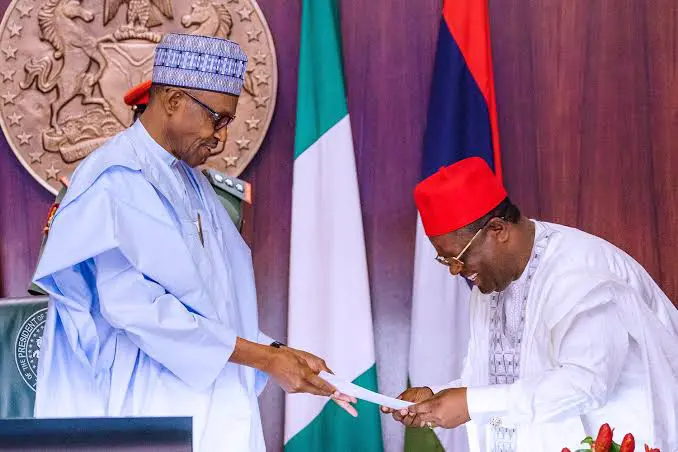 Umahi being received by President Muhammadu Buhari after his defection to the APC. Credit: Pulse Nigeria.
However, if the APC snubs the South-East and supports a candidate from other regions in the South, the writer opines that it may be a huge blow to Umahi's political future. He may not be as powerful as he is now in 2027, as his tenure as Ebonyi State Governor would end in 2023. If the APC snubs the East, Umahi would have to consider another political position, probably the senate, pending when the ruling party decides to zone the Presidency to the South-East.