Does Buhari Have Sole Right To Grant Amnesty To Boko Haram Terrorists Who Surrendered?
In the past few months, some members of the Boko Haram terrorist group have laid down their arms and surrendered to the Nigerian government. Over three thousand members of the terrorist group surrendered to troops of the Nigerian military force. Amongst those who surrendered are top soldiers of the terrorist along with their wives and families. In one of the photos taken of the surrendered insurgents, some of them could be seen with placards with pleas of forgiveness written on them. The Governor of Borno state was asked in an interview recently about his reaction to the rumors of the federal government granting amnesty to the Boko haram surrendered members.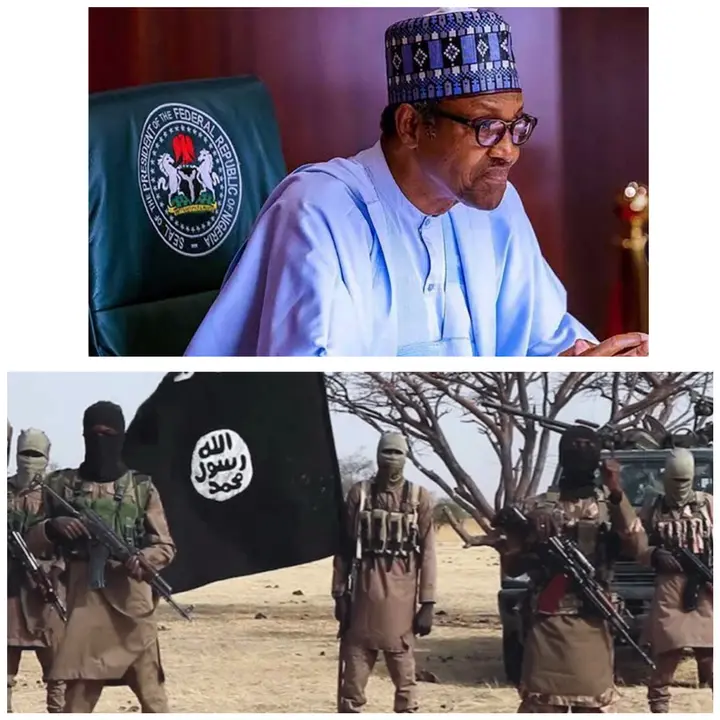 Governor Ndume disclosed that he had not heard any statement from the federal government concerning the rumor and he added that even if the President wished to grant amnesty to the surrendered soldiers he would need the approval of the National assembly. The Governor explained that there is a procedure since they are now prisoners of war. He mentioned that neither the Chief of Army staff nor President Buhari had the sole right to grant amnesty to Boko Haram terrorists who surrendered.
Section 175 of the Constitution of the Federal Republic of Nigeria gives power to the president to (a) grant any person concerned with or convicted of any offense created by an Act of the National Assembly a pardon, either free or subject to lawful conditions; (b) grant to any person a respite, either for an indefinite or for a specified period, of the execution of any punishment imposed on that person for such an offence. In the past, the Presidency has voiced out its willingness to grant amnesty to repentant Boko Haram members who lay down their arms but I strongly doubt that the president can SOLELY grant amnesty to them without the approval of the National Assembly.